I'm full force into anything and everything gardening and outdoors right now. Last week I painted my kids playhouse and we purchased an awesome swing set on craigslist for a steal. Yesterday I got first hand experience with a garter snake and leeches while cleaning out our pond/waterfall combination. That was definitely not my favorite thing. My husband kept asking me last night "Why did you clean the pond alone? I thought we were going to do it this weekend?" My answer "It just happened."
This is our first Spring in New Hampshire so we are getting firsthand into the late growing season compared to Texas where May is already summertime. Yes, in New England some of our trees are just starting to bloom. I have already began to experience the mosquito situation and amidst it all I've been compiling ideas for my yard. I can finally grow so many things because summer in New England doesn't mean the same as Texas. In Texas, it gets so hot during the summer days that many things burn up!
Who knew Lemon Balm is a natural mosquito repellent? I didn't but now I do.
This post
is a keeper for future repellers other than citronella. My theory, if I fill up my yard with enough repellers than maybe I can keep the 'skeeters out of my yard!
This post
totally said what I was thinking. We have started composting in the last few years but I fill my compost faster than it can keep up! Why not use the scraps to make more plants? It's also a great way for kids to see how the plants grow!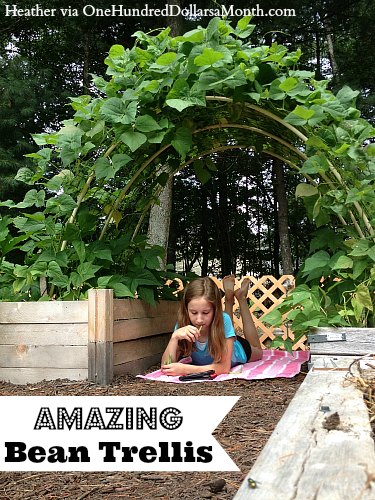 I'm so doing
this
with grape vines as entry to my kids playhouse! How cool would it be to walk through a garden tunnel to get into your playhouse! Sometimes I live my childhood dream vicariously though my littles!
Make
lemon trees
from lemons? Sounds fun to me! Apparently the plants give off a natural lemony smell so hey, natural air freshener!
More reusing ideas
! I love it, now if only I can remember to actually do all this! I just love the idea of plants all over the house!
I have so many vases AND I love fresh flowers! I love
this idea
for keeping beautiful blooms around all year long!