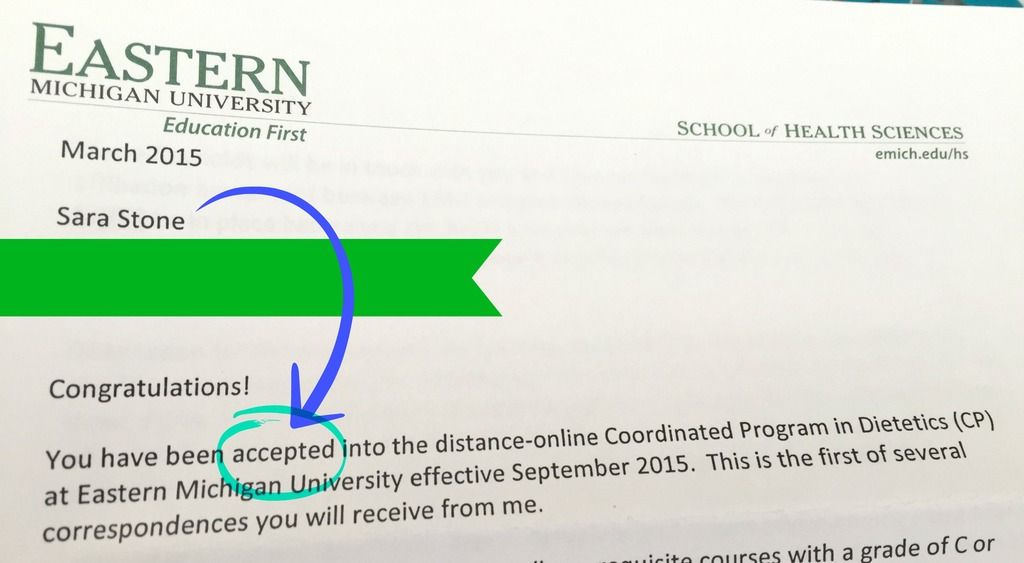 I found out yesterday that I got accepted to Eastern Michigan University's Dietetics Master's program! I'm beyond excited to finally get the go ahead to achieve the education so that I can be a Registered Dietitian.
I started taking prereqs for this about 2 years ago. It's been rough! I have my two littles (3yrs & 5 yrs old) and going to school simultaneously is NOT the easiest thing especially since the classes have been mostly science based course like Microbiology, Organic Chemistry, and Biochemistry. BUT I have done the juggling act and will have to do it for 2 more years so that I can pursue my dream job.
I am so excited about this new endeavor!