I am super excited to share my review on a product I received from New Trent. I have purchased New Trent products in the past and have been satisfied with each and every one.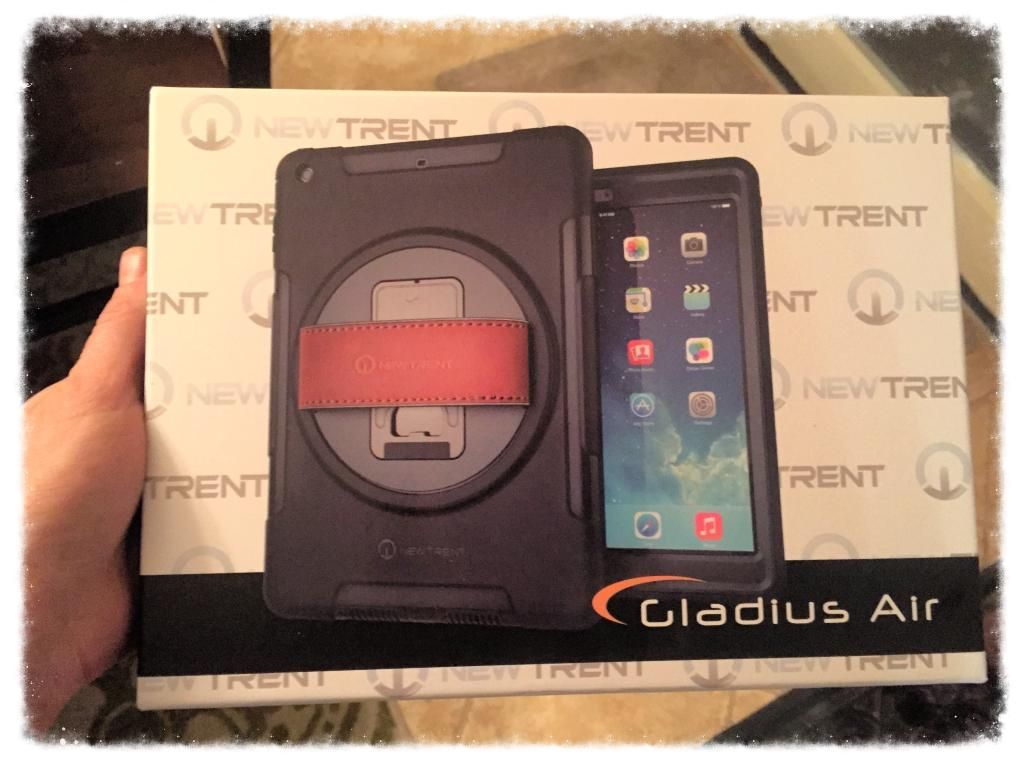 The new
Gladius Air
is a hardier case, it literally totally encapulses the iPad. It actually reminds me a lot of a LifeProof case. Aka, a kid can drop this sucker and the iPad would live!
Though it doesn't have a bluetooth keyboard attached, it can still stand on its own, both horizontally and vertically. Seriously once you are used to your iPad standing on it own, it's hard to tolerate any less! I've actually had tons of random strangers approach me about my New Trent cases and their functionality of standing in the case.
I still love having a bluetooth keyboard so I had to see if the
Gladius
would sit in AND stand in older my
New Trent case
. I was super pumped to see it fit awesome! Yay, I can have a super protected iPad AND bluetooth keyboard, sweetness.
Also, I always have a hard time putting cases on and off phones or iPads so I made a little video showing how to put the case on.