Hope your day is filled with joy. My kids and I spent the day running errands, hitting the gym, and watching How the Grinch Stole Christmas.
Last night we had our elves, Felix and Star, cause a last chaotic mess…which the kids though was SOOO awesome…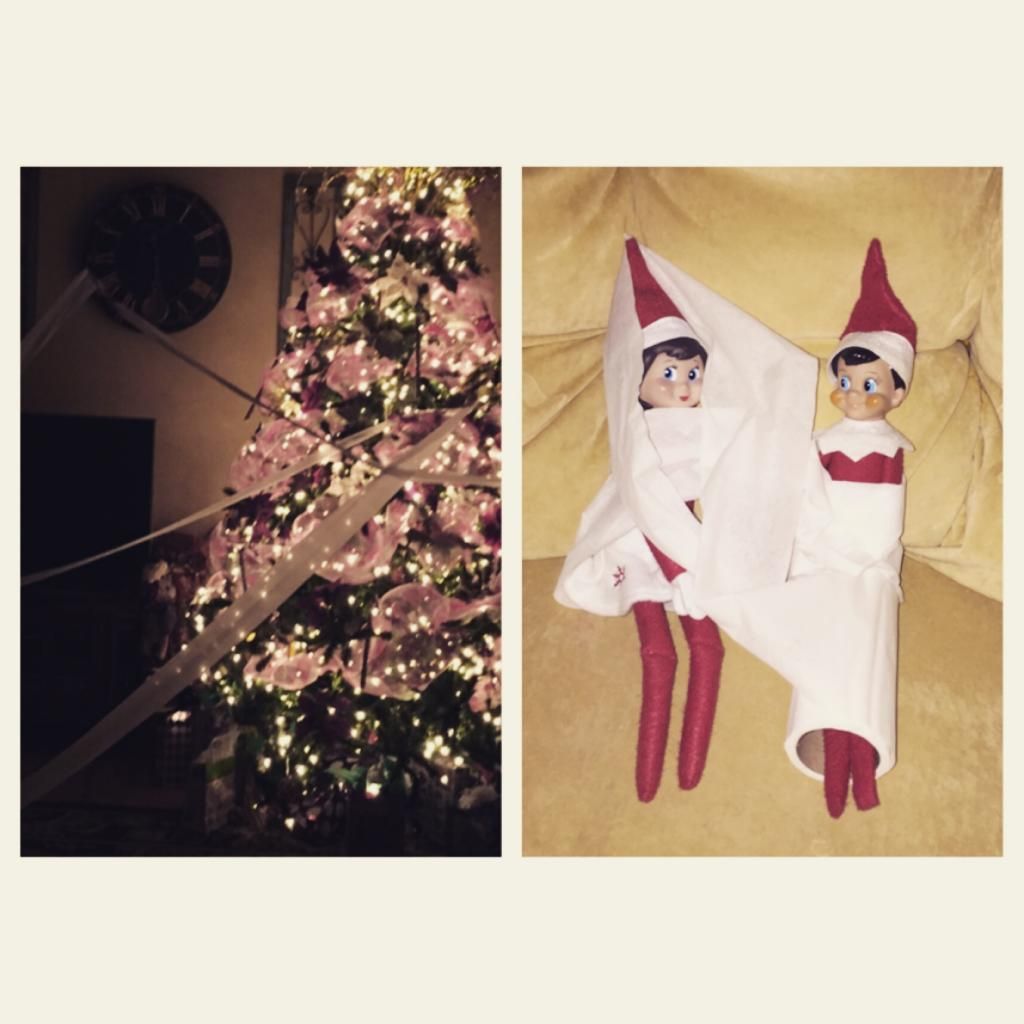 In all honesty, when we moved into our house we were using this terrible, thin, hiney-hurting, toilet paper so we decided to use that crappy toilet paper for the elves mischievousness! Hey, make lemonade out of lemons right?
We are saying goodbye to our elves tonight because according to my R,"Felix and Star are going to fly behind the sleigh tonight back to the North Pole." So I decided to add a
little letter for their goodbye
. Once again, I found this on Pinterest.
We ended our day by letting the kids each open one present. I've always loved the tradition of opening up one gift on Christmas Eve. They were super pumped. But B was all that superprised with her Frozen Microphone and sing along box because she had already opened it this morning…yeah, that happened.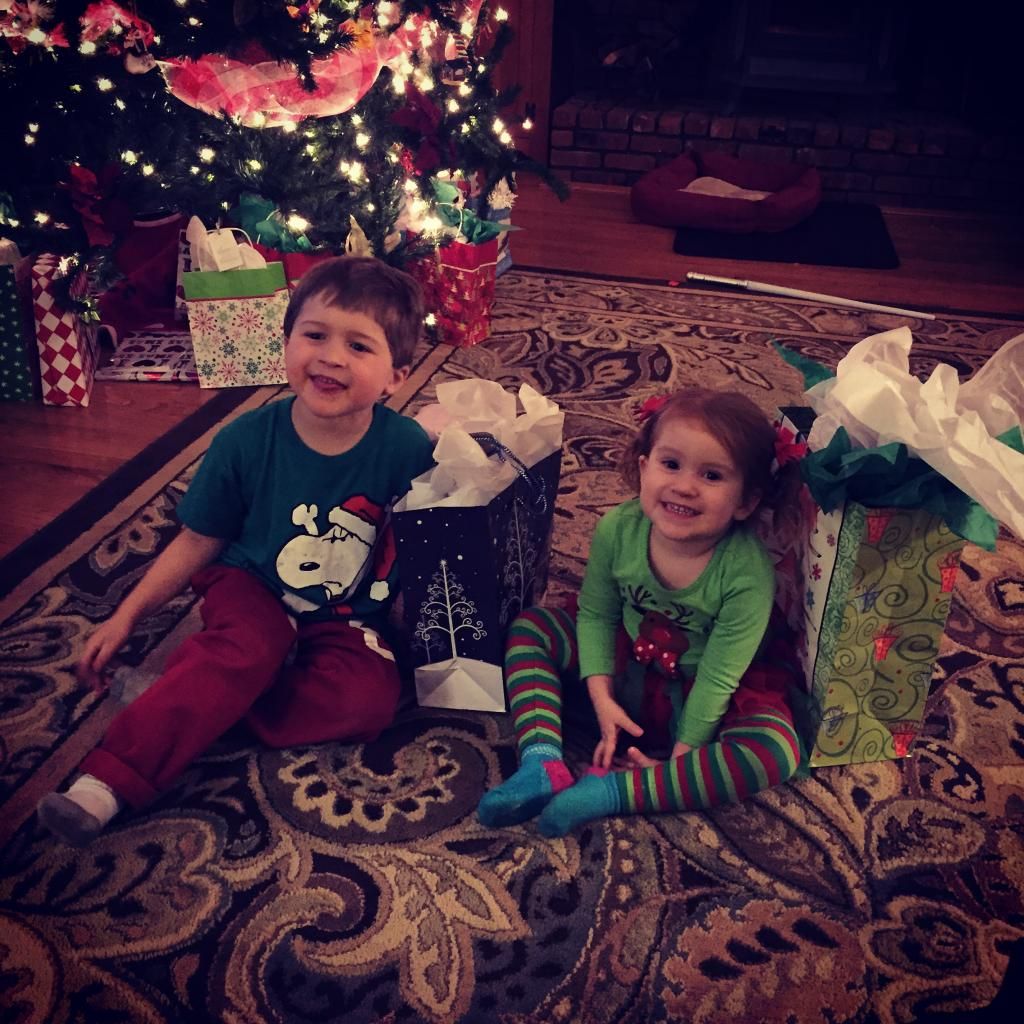 How can you be mad at that face?
So, I decided to put together a Overnight Eggnog French Toast casserole that I found on Pinterest for tomorrow morning. It kinda looks gross right now but I hope I can remember to actually cook it and take a photo for you in the morning. I got the recipe
here
.