We had a wonderful and intimate family Christmas in our new home on New Hampshire. I was sad that there wasn't any snow on the ground, nor snow falling. Actually it was quite the opposite because it was in the 50's today!
Our french toast casserole turned out…DELICIOUS!!! I would definitely suggest adding some strawberries and blueberries on top though.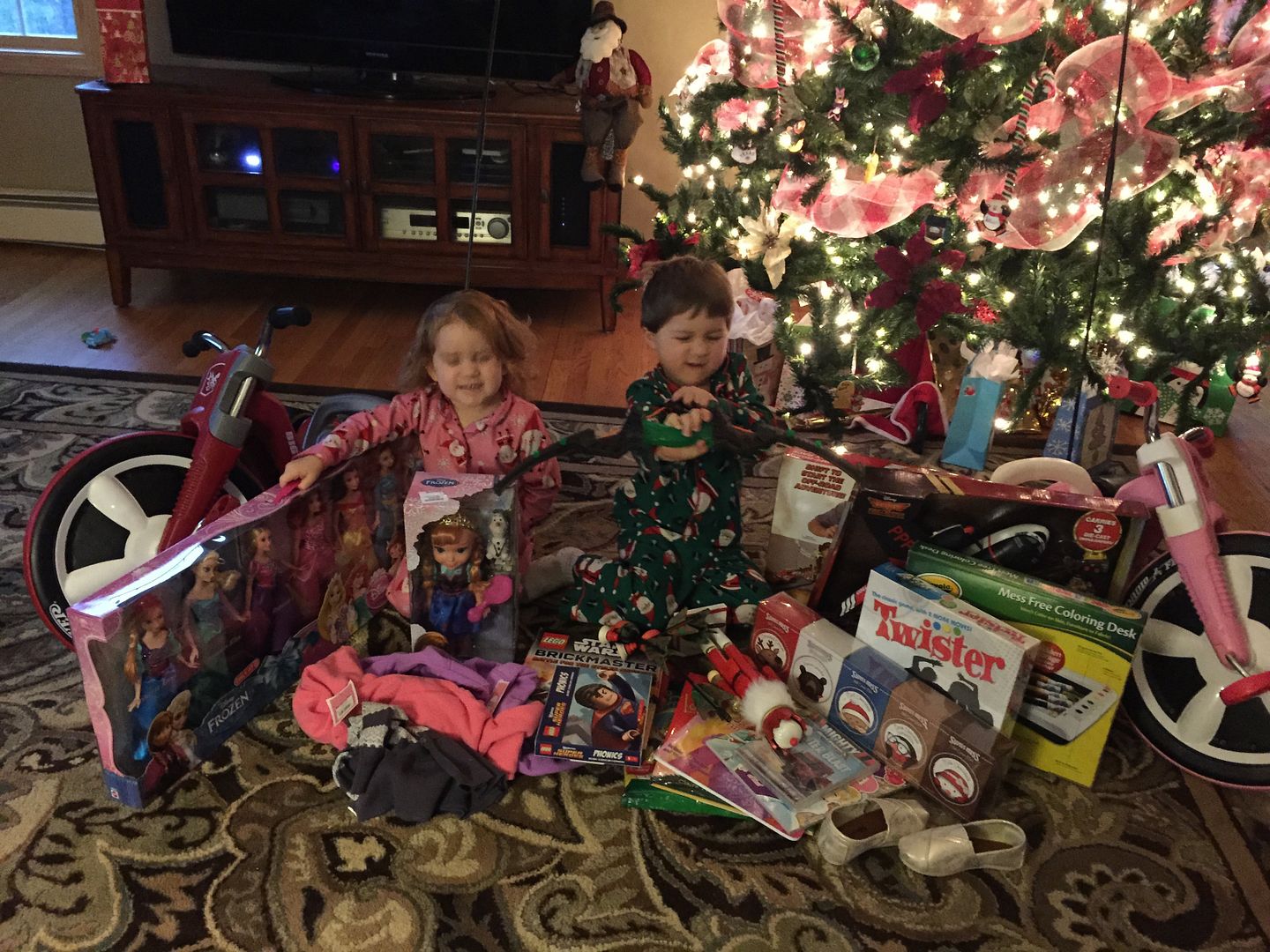 I had the hardest time getting a good pic of these two and their loot. Poor little B can't even reach the peddles on her big wheels…her legs will grow, right? lol I looked in tons of stores for one she could sit on to see if she could reach but I couldn't find any so Santa got it for her anyway because he knew she'd be pissed if her brother was riding on one and she didn't have one to ride.
The hubs and R were going into our backyard this afternoon to get firewood so B and I took off to the trail down the road to run (and her sleep in the running stroller). On the way I saw this cool ride. I know you can't really tell from the photo but it was like a 3 wheeled convertible. It was so cool!!!


I got in 3 nice miles on our nice rolling, asphalted trail. It was the first time I ran on it AND I loved it!!! I'm so excited to have a safe, stroller friendly trail very close to home. It's like running in the forest…
We finished our first NH Christmas with a family game of Twister. Ok, maybe it was just R and I but I do know that with all the yoga that I practice I would gladly challenge anyone to a game! lol