A few weeks ago I posted
this
…
I have had tons of folks asking about "What happened with that project?" Well, this is what happened!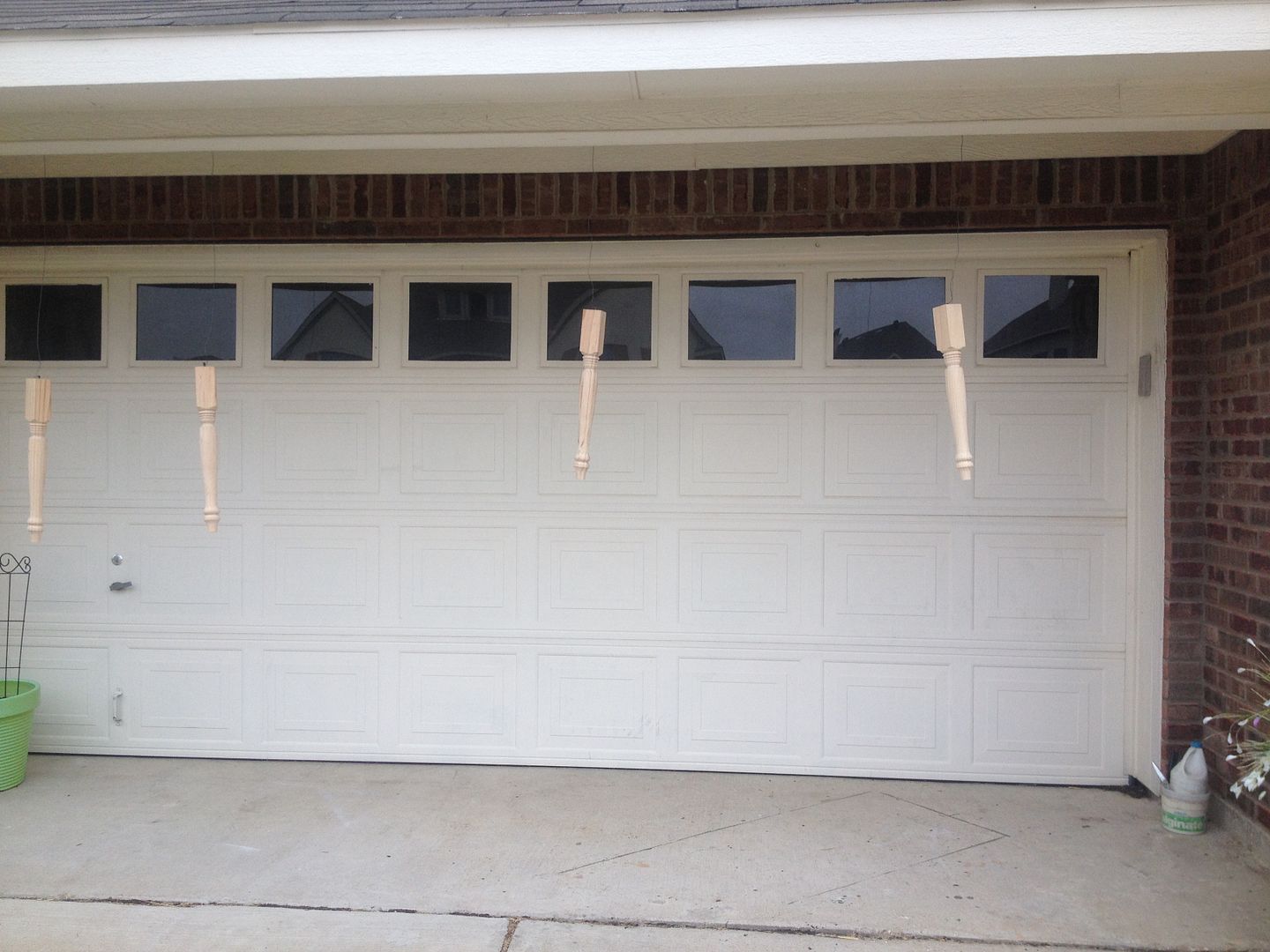 Hehe, no I didn't go all Blair Witch Project on you, although it did look pretty spooky at night. Unfortunately the photo a night didn't totally portray the spookiness of floating table legs. My super sweet husband was all for me making our new coffee table and spare us $300+ for the ones you buy in stores. The hubs happily hung up my table legs and cut the bottoms to match so I could stain them.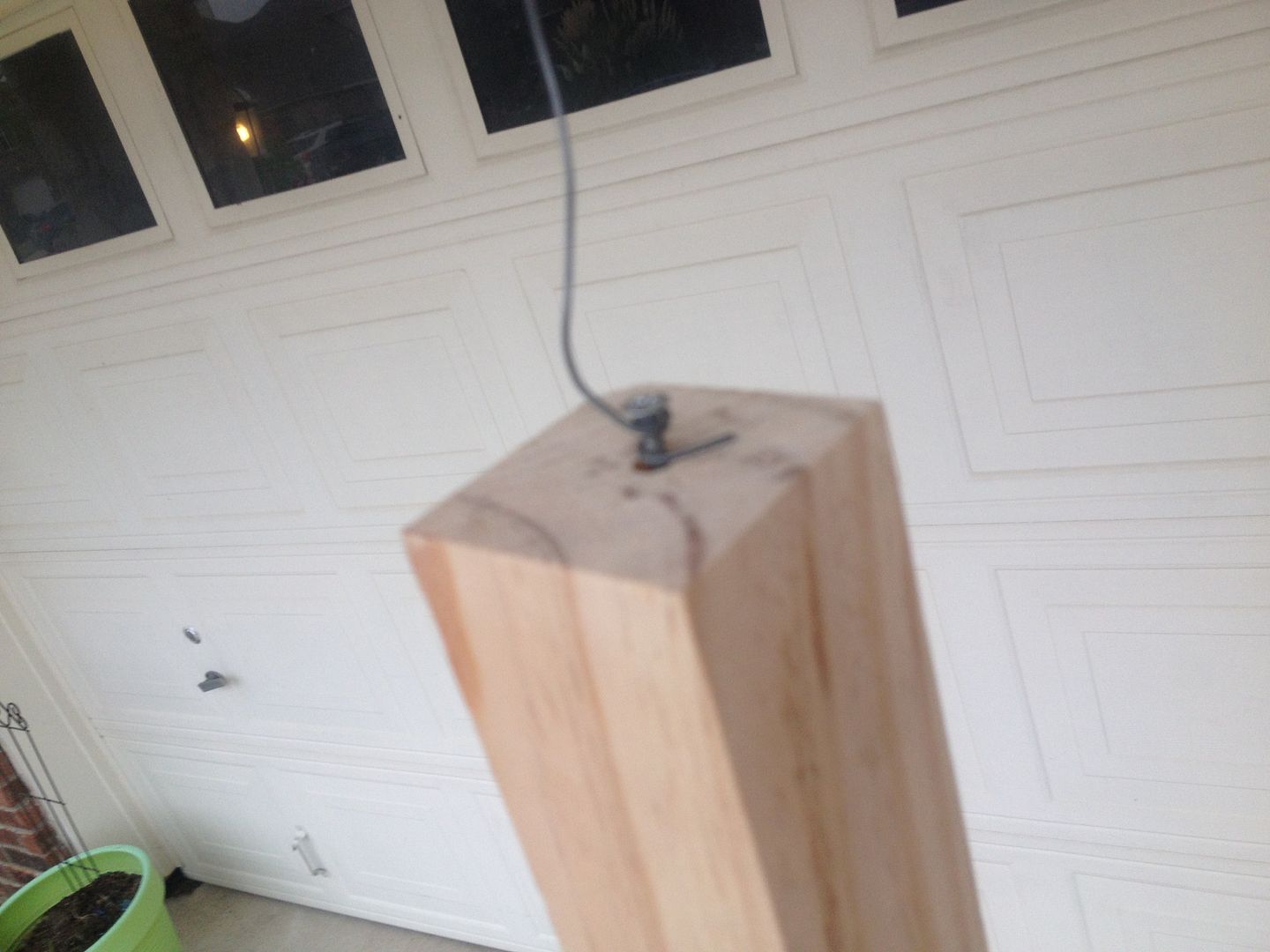 Once stained he used these handy dandy double sided thread screws so we can simply screw the legs into the table top.
We then took out the XL twin egg crate and folded it in half and laid the table on it and cut a circle in the padding.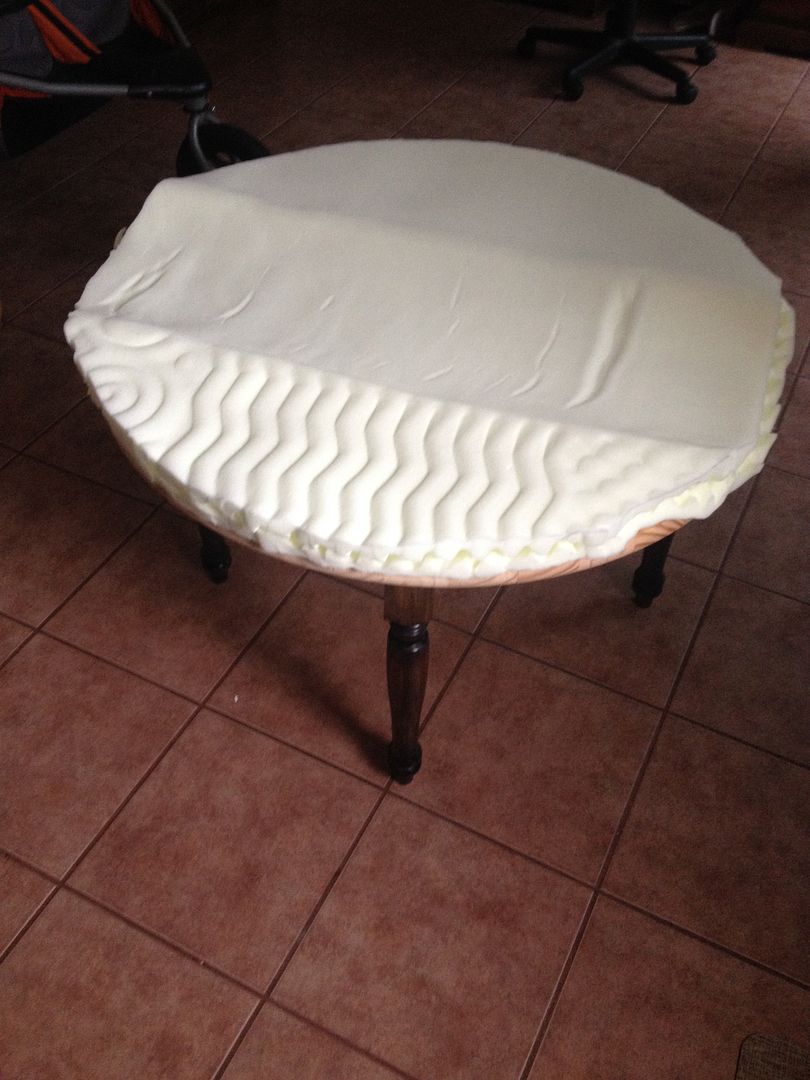 After cutting the egg crate I used a waterproof mattress protector which I stapled onto the bottom of the table to hold the crate in place and provide a waterproof barrier for the crate just in case something gets spilled (which will inevitably happen) and it won't get gross in the padding.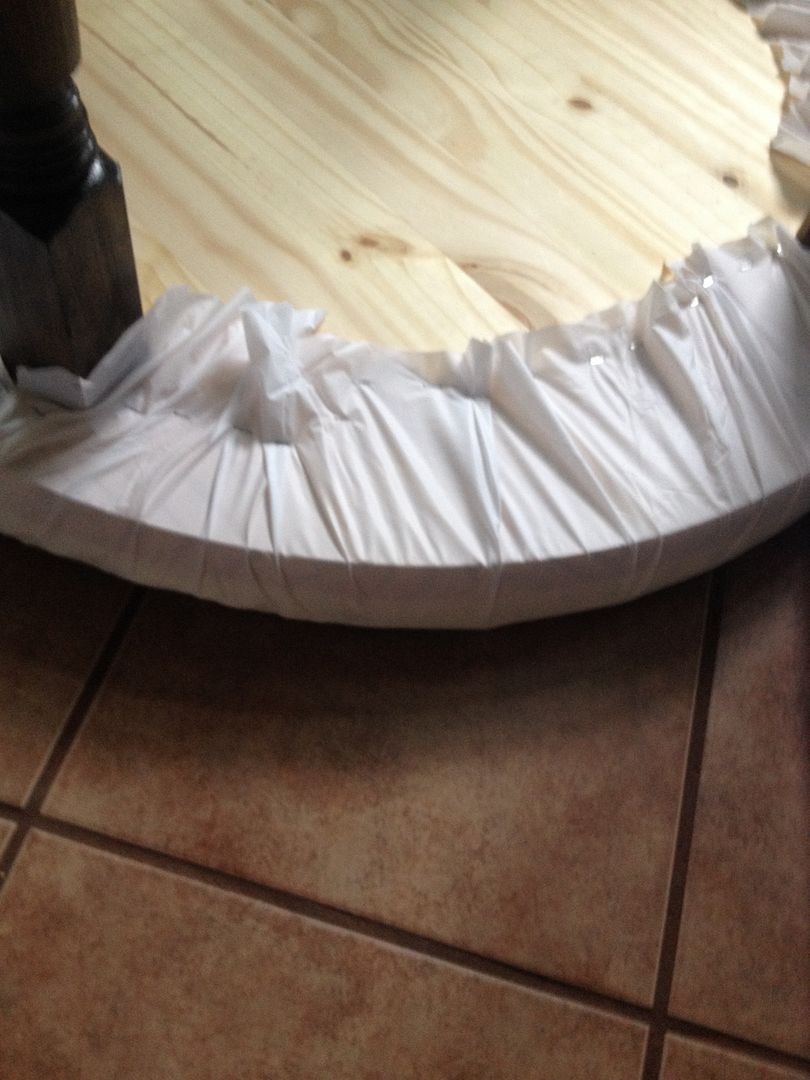 I cut off the excess protector so it wouldn't hang. I bought a shower curtain for the fabric cover. Once again, lay it down in the center and staple it tight. Then cut the excess off.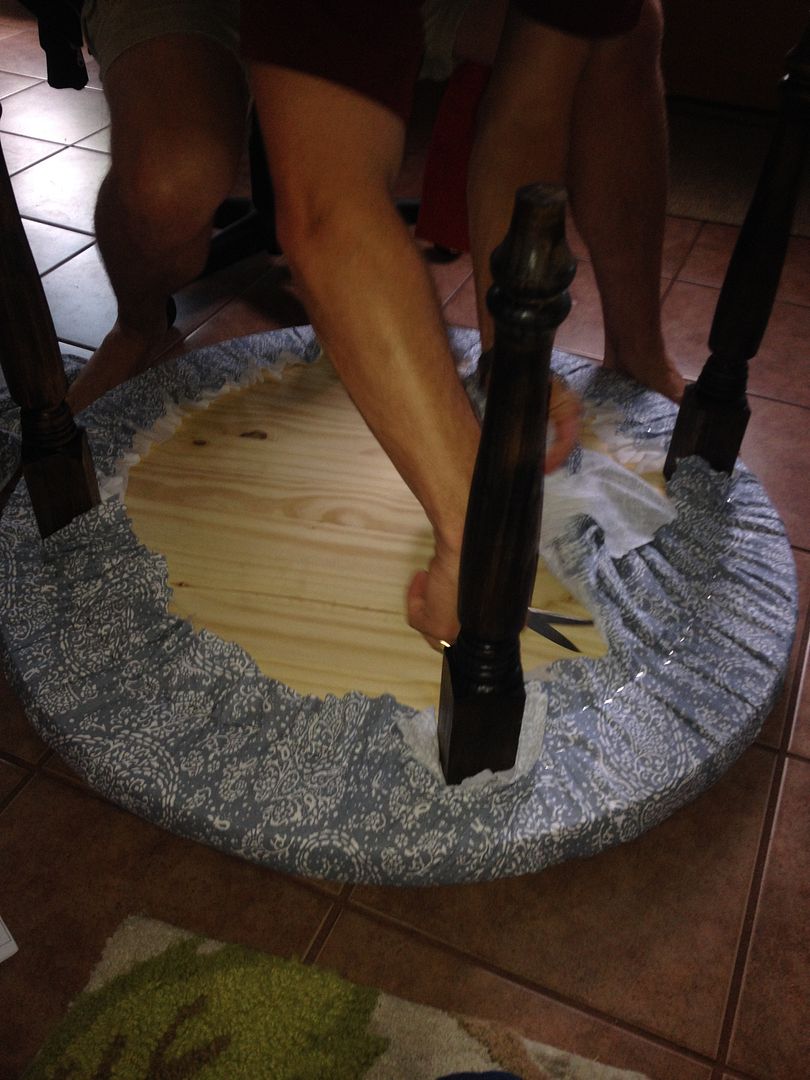 I loved how it turned out but I thought my little Hobby Lobby tray needed a little something.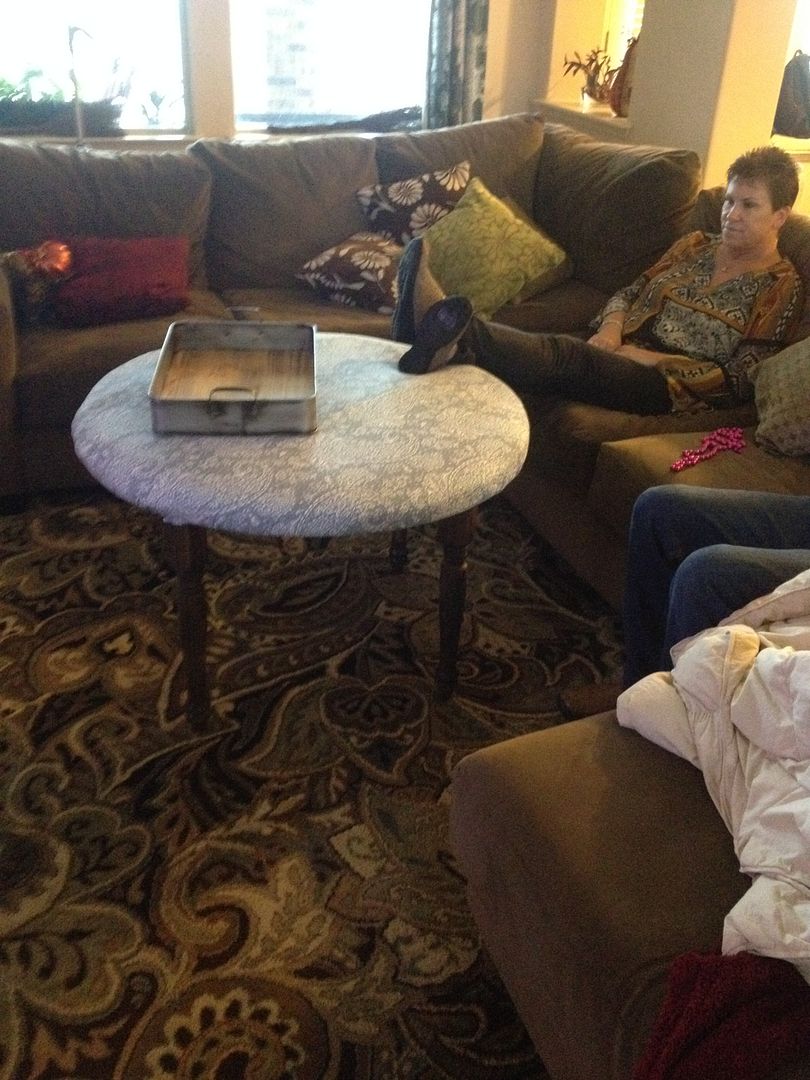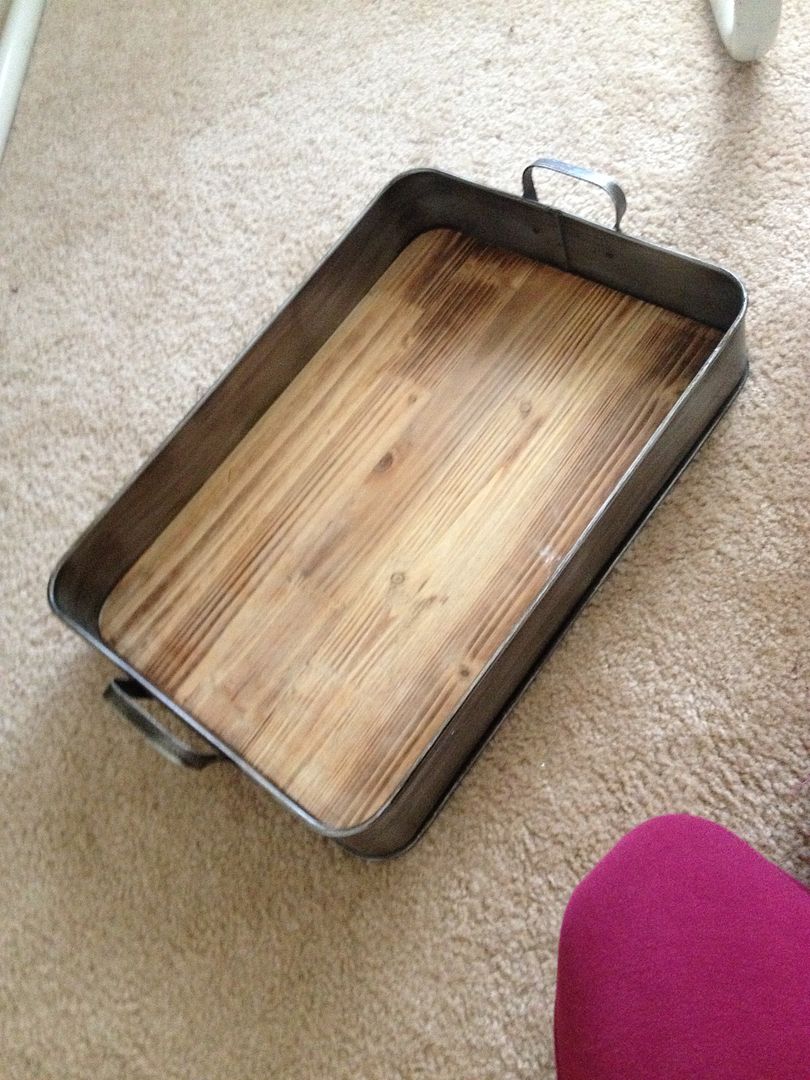 So I cut out this quote with my Silhouette and mod podged over it to seal it.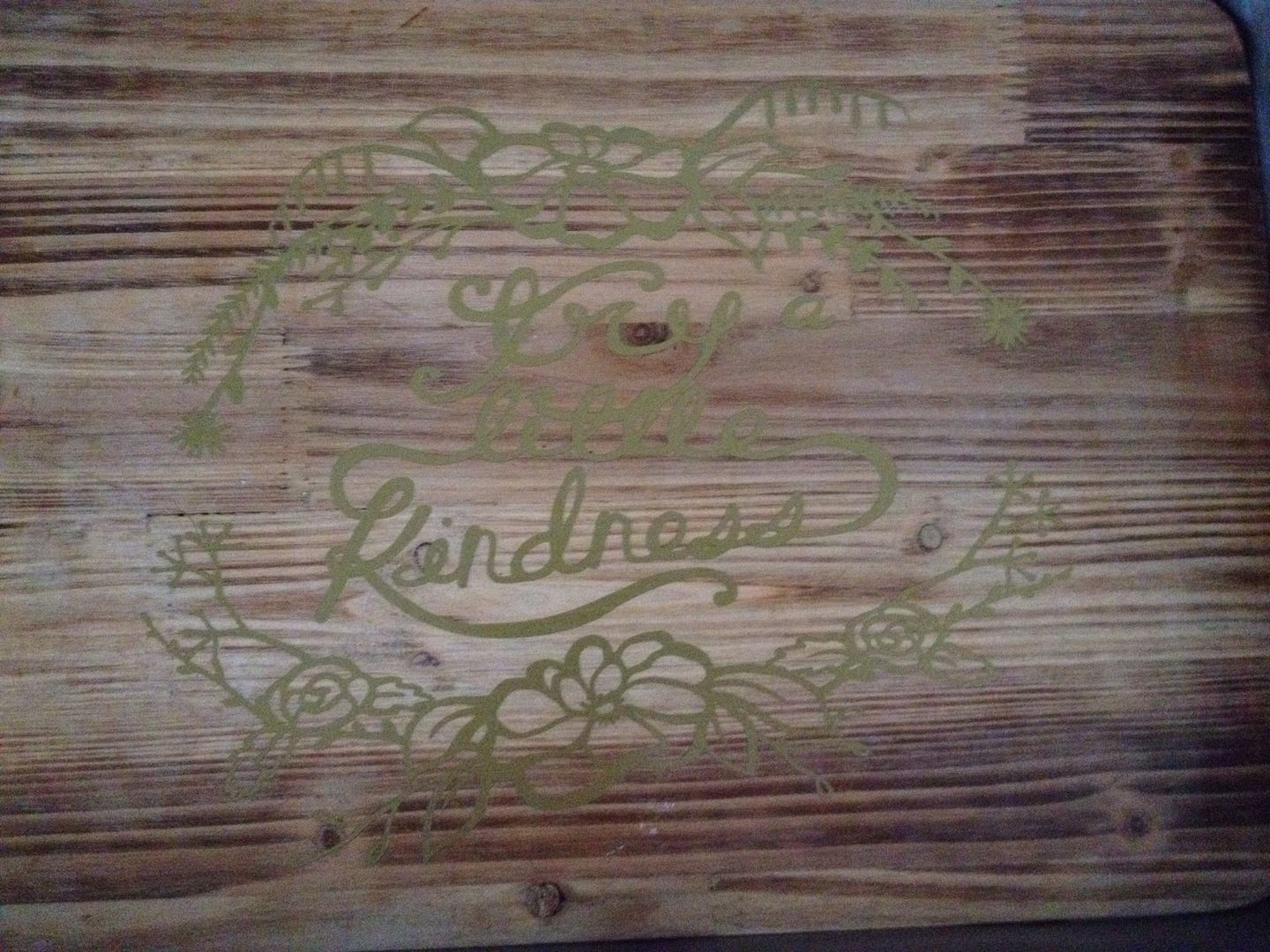 I loved how it turned out and I like it even more because all together it only cost me $146! That is WAY better then $300!