We went to the Ringling Brothers and Barnum and Bailey Circus last night here in Fort Worth last night. We've taken my son a few years ago but he didn't remember it but I remember him really enjoying it. So I was super pumped when my hubs was like "Let's get some tickets!" when we saw the commercial.
Driving up to the convention center to find parking was shaded by the presence of strikers out front with information about the death and maltreatment of animals. I would have taken a photo but I didn't want to encourage anything. I found myself torn between thinking about the mistreatment of animals and the feeling that the circus is supposed to be a magical environment for children to see world that is almost fantasy-like with the interaction of animals. I'm sure the mistreatment happens but I like to think that the animal trainers MUST have love for the animals they work with day in and day out. Okay, rant over.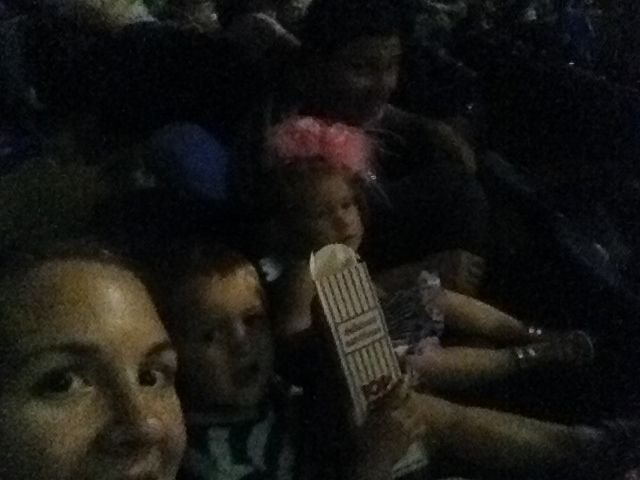 Back to the circus, first 10 minutes, GOLDEN.
Then about 25 minutes in…both kids were bored and the clowns weren't funny and the MC was quite lame. Yes, my daughter has an angry face and my son is simply smiling because he was laughing at me saying "Cheese" and him saying "I don't want to take a picture!!!"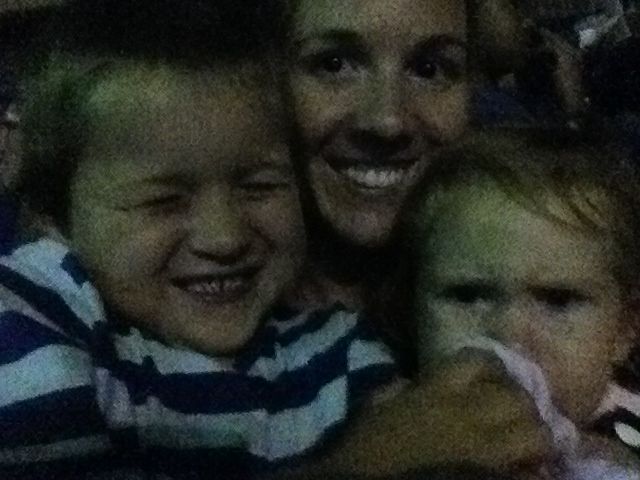 Yes, the annoyed faces went right along with the tightrope act…can you hear my daughter saying,"Elephants where are you???"
In all fairness, the tightrope might now be so lame if we were miles away. I could barely tell what they were doing and I know how amazingly hard tightrope walking is, but when you are that fair away AND you are 2-4 years old…it's not entertaining.
However, I don't know what these people paid but they were like RIGHT under the tightrope. No offense but I'm not going to spend $300/seat for a 2 1/2 hour show. If we want to see a show upclose like that, well it would be VERY special circumstances...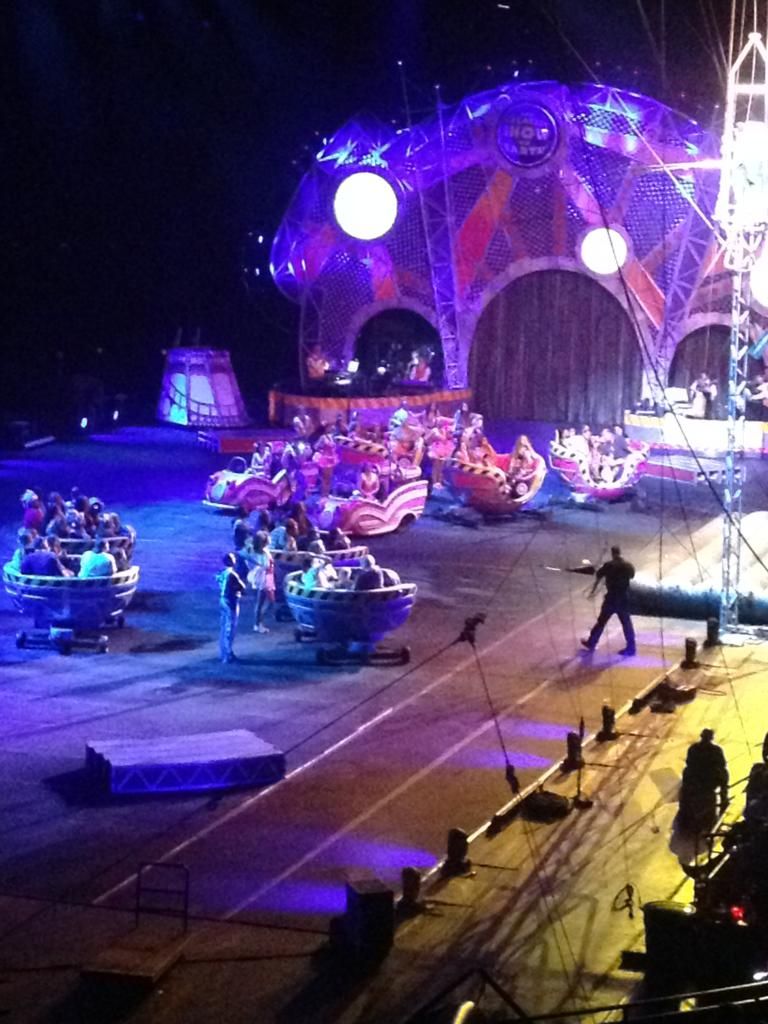 Yay, finally after intermission (yes, they have intermission now) the elephants!!! And it was super short...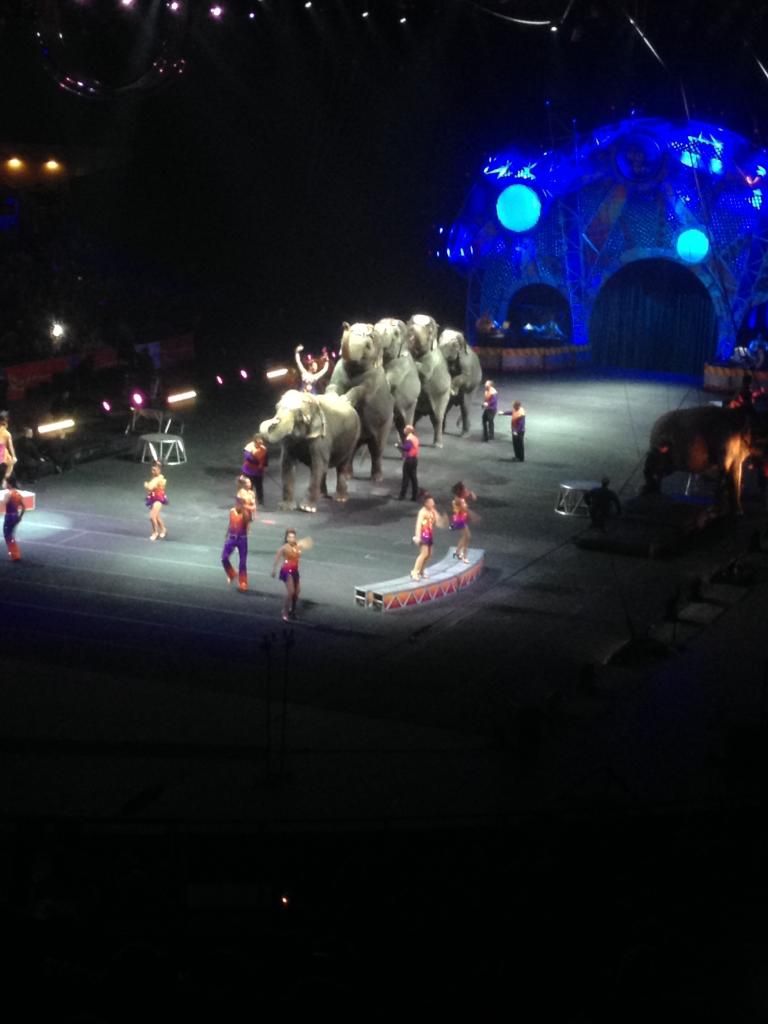 All in all, I am glad we went. However, we will not being going again UNLESS my children ask to go OR it gets revamped.