**contains affiliate links**
Happy Sunday!!! I'm super pumped to show off my new safety net for my husband's iPad Air. NewTrent sent me this snazzy new cover for my iPad that myself, my kids, and my hubs are loving.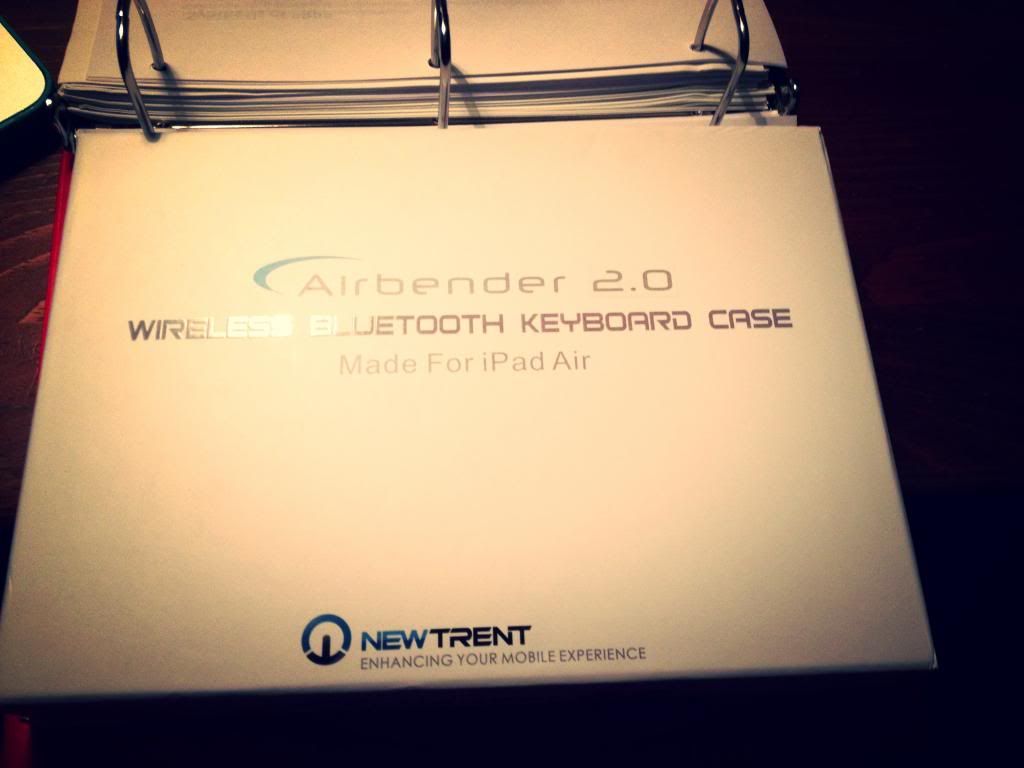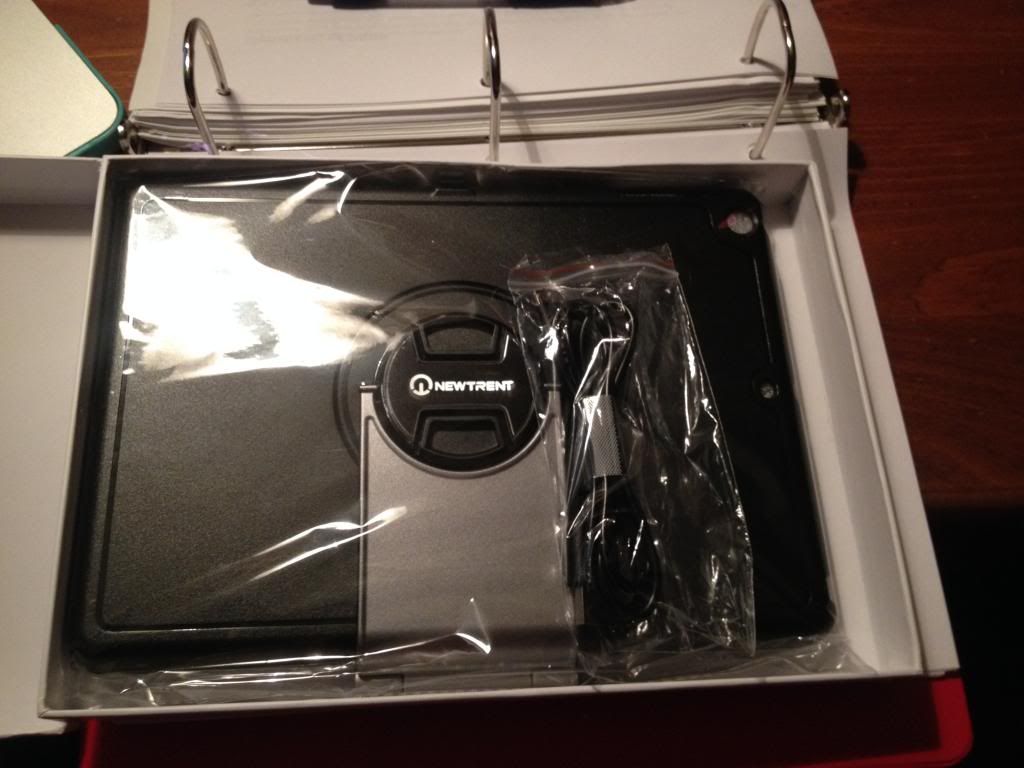 The top of the case, which houses the iPad itself locks in via this camera lens-like clasp that can click to change the orientation of the iPad in respect to the keyboard.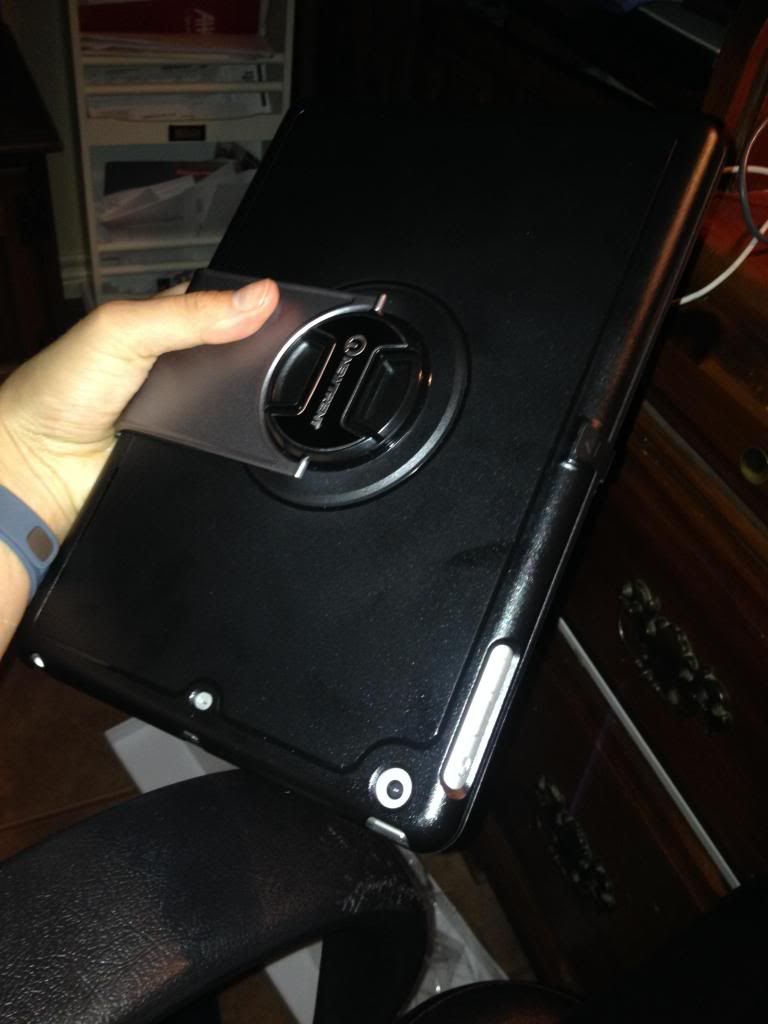 The ability to sit the iPad up without having to find something to prop it against is fantastic especially for our 2 year old who gets slightly frustrated when it doesn't sit up where she puts it.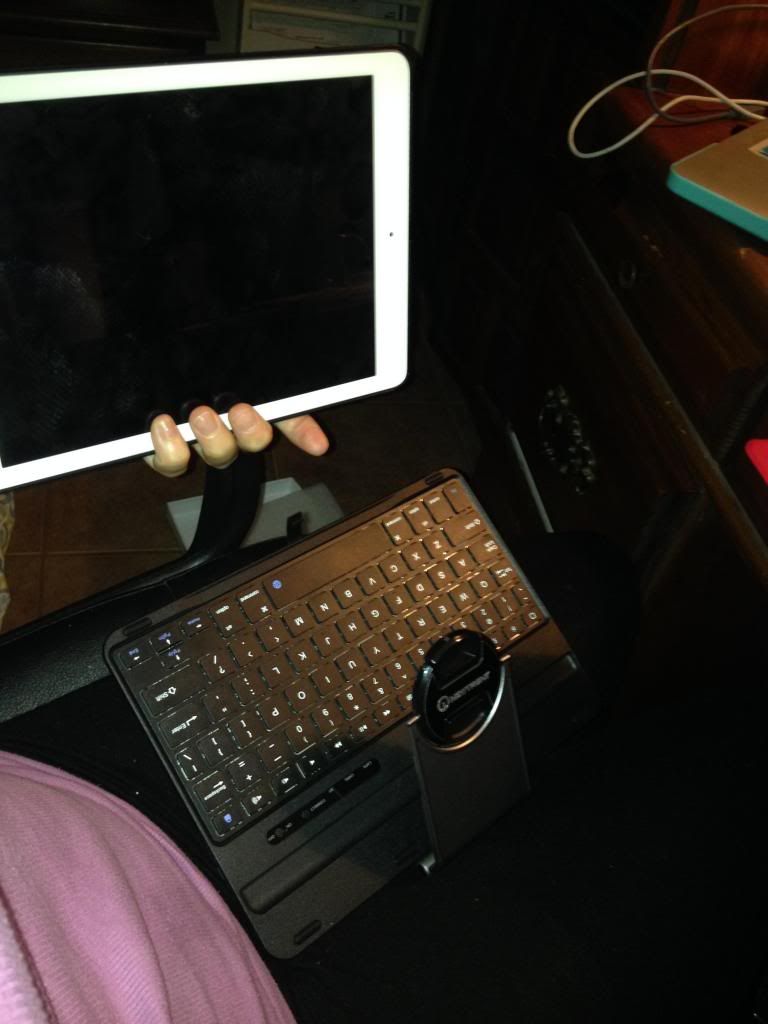 However if you want just to hold the iPad without the keyboard you can simply take it apart. Sorry for the terrible photo of my separation!!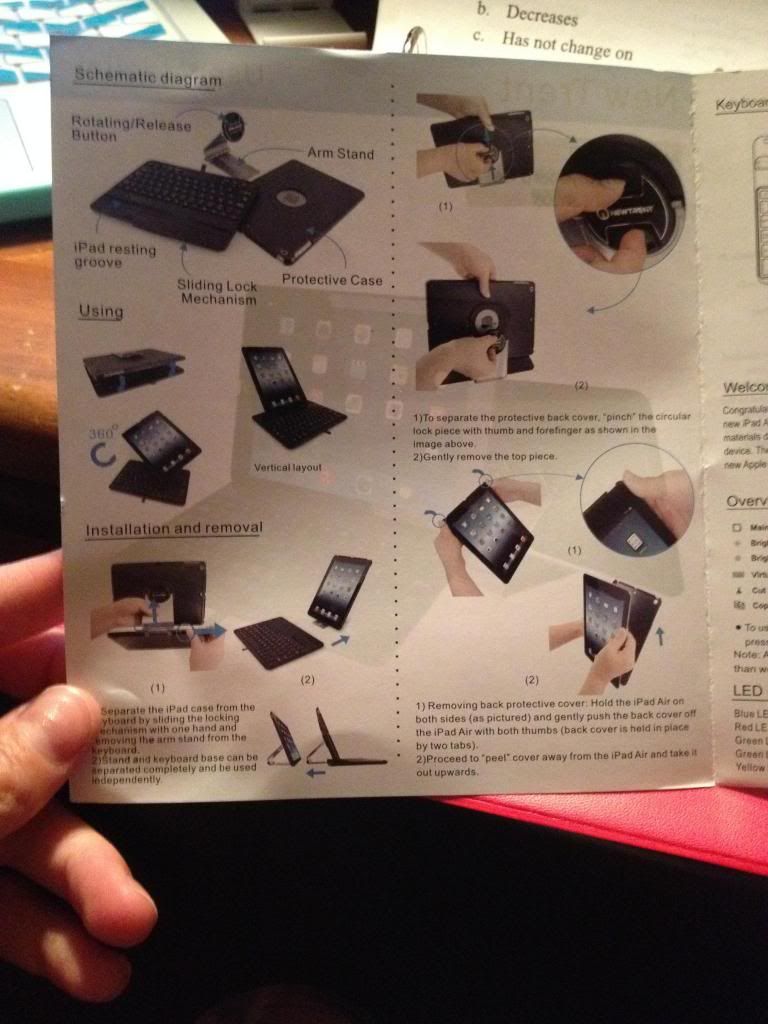 I found the instruction very helpful and was happy to see there were included when most items like this don't usually come with instructions. Lets just say that the cover has a good hold on your iPad after several failures at trying to take the cover off the iPad I consulted the instructions and it showed me the "trick".