What is ST1 you ask? It's the awesomeness that is my last name. S-T-O-N-E. Get it! I always throw folks for a loop when they ask me for my last name and I say "Stone" and they say "What?" and I say "ST-1". Hehe
Well, I decided my son's baseball helmet was way too ordinary so I added some ST1 awesomeness using vinyl and my Silhouette!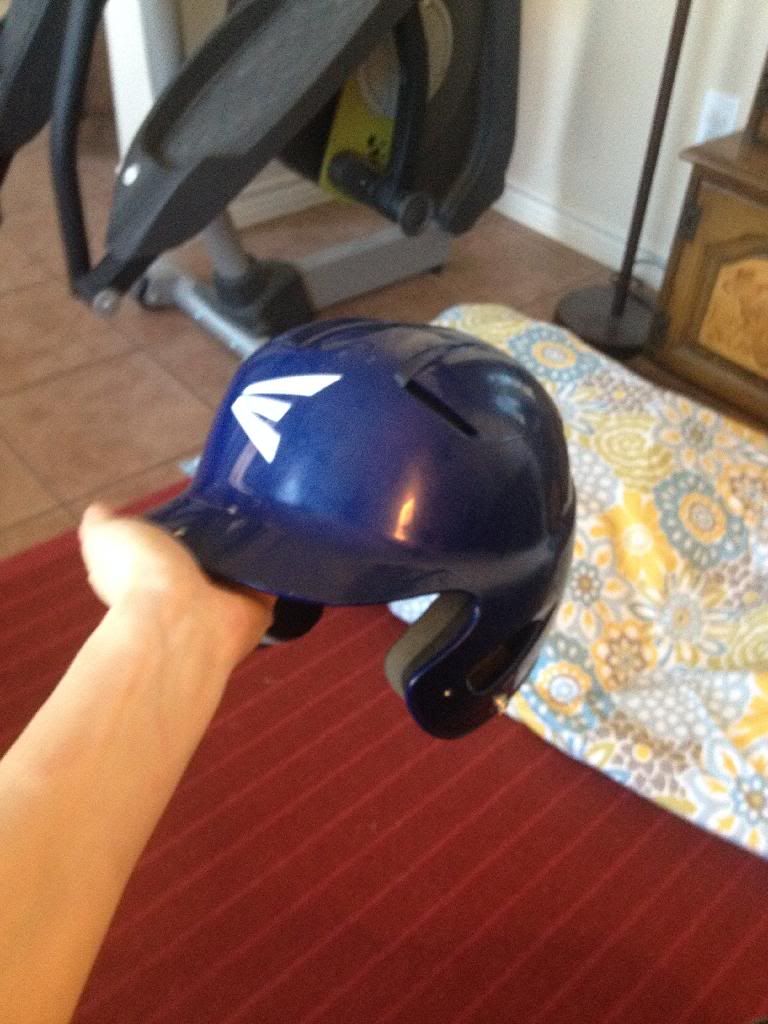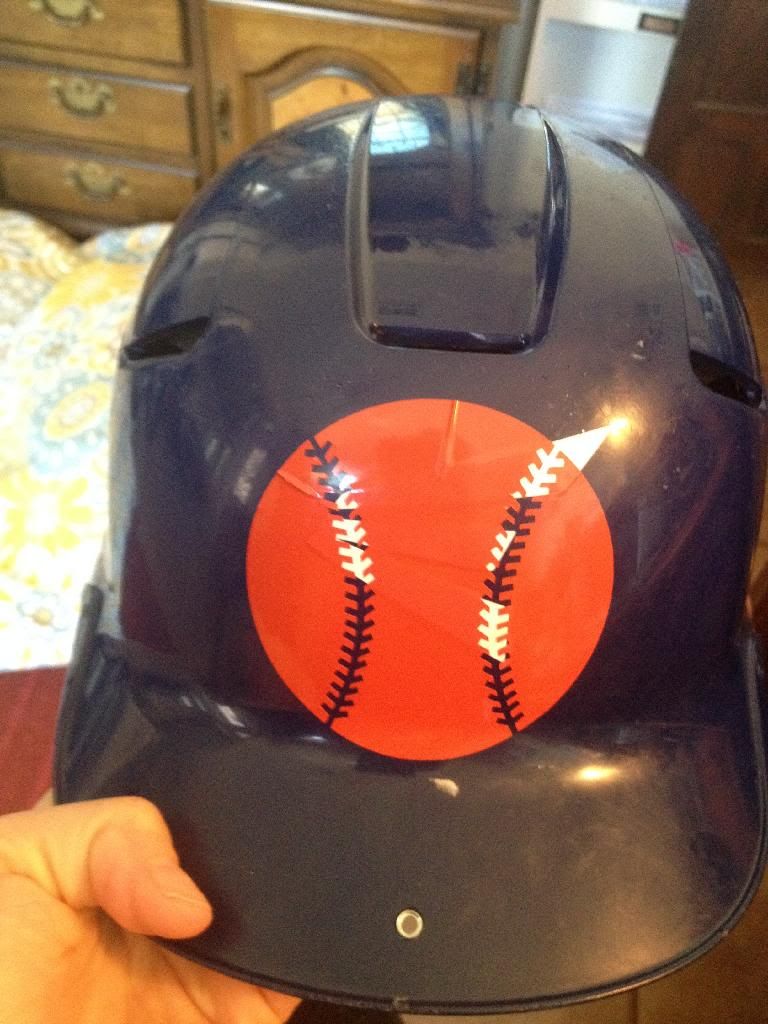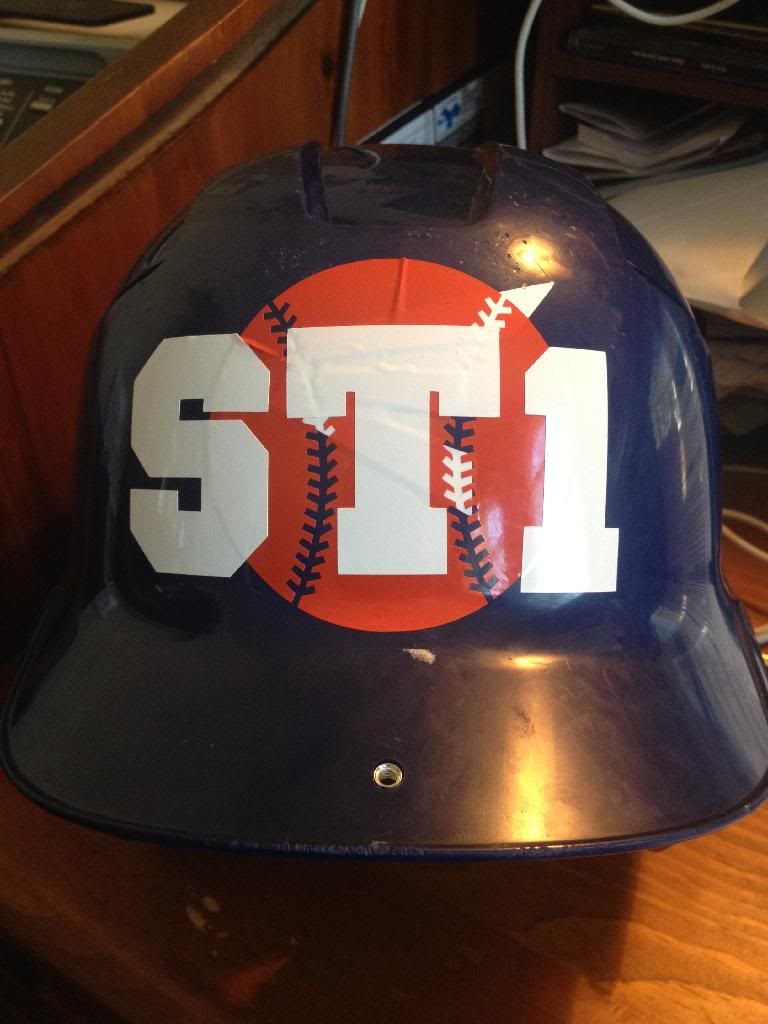 R was so excited about his "new" helmet! Seriously, it took forever for me to explain that it was his same helmet, Mama just decorated it. Love him so much.