Lately my favorite breakfast has been a super yummy egg sandwich. OMG, pesto, avocado, red bell pepper and feta cheese = awesomeness.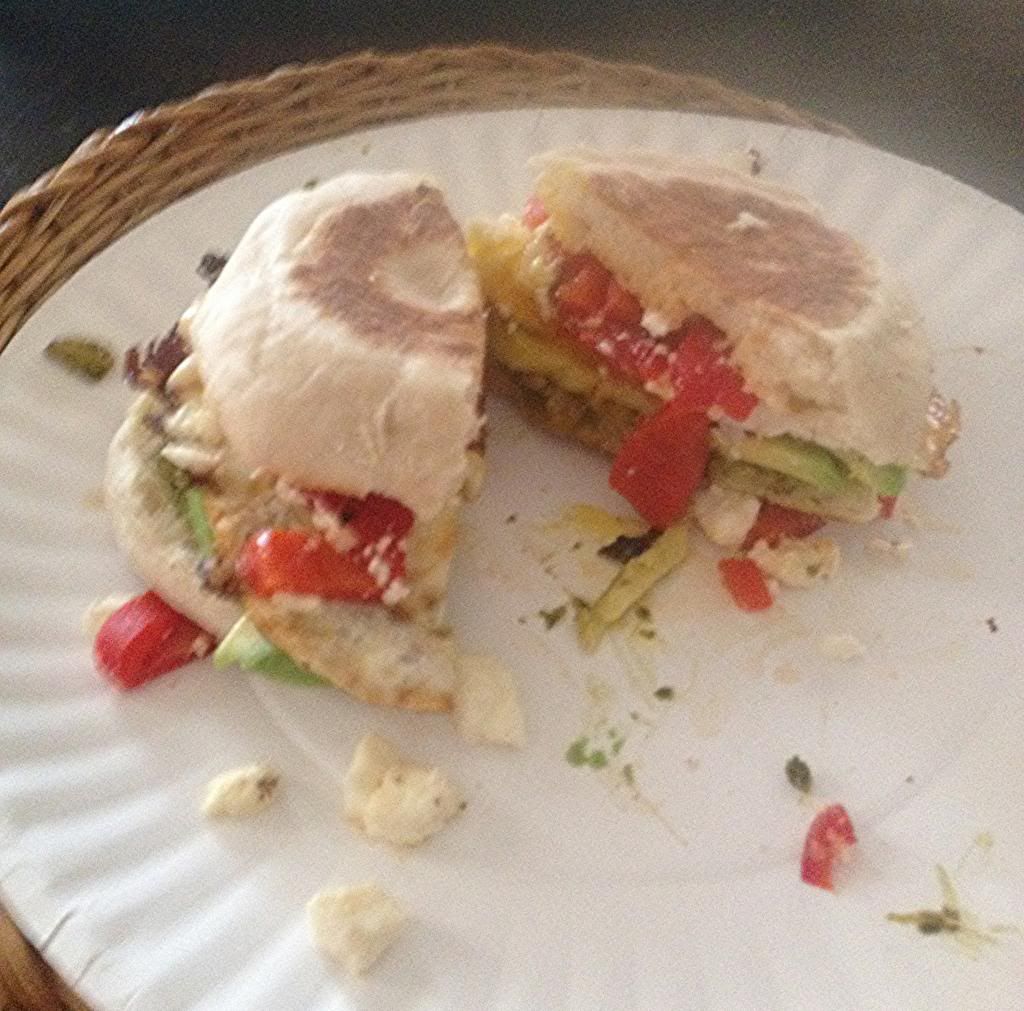 Also, here's a little sneak peak into my current project.
Oh yes, painting the kitchen cabinets is ON!
Don't forget
I'm running my long run for the week today. Unfortunately due to time constraints I'm going to have to break it in half! 3 miles in the morning with the Fort Worth Team in Training group and 4 miles in the afternoon after my boy's 2nd tee ball game of the day! Wow, Saturday is going to be busy!