I think I'm going to start taking a different approach to my blogging. I'm working on letting you into my daily life a bit more. I find myself looking at the person I perceive myself to be and the actual "Me". So I'm going to try to work out giving daily recaps on what's up in my life along with the other fun stuff!
This morning I woke up and wasn't feeling particularly culinary so breakfast was pretty simple,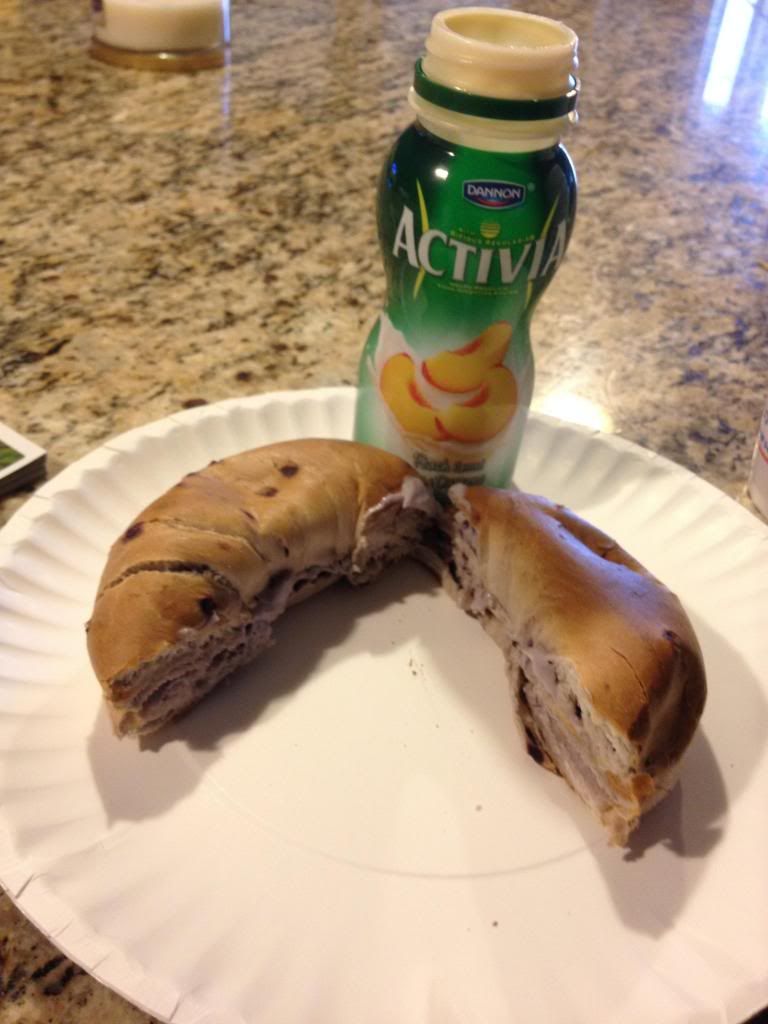 Easy peasy blueberry bagel with blueberry cream cheese, Activia yogurt drink, fresh squeezed grapefruit/tangerine juice, and some coffee. Done! Yeah, it didn't exactly keep me full for very long but it got me through my morning yoga at the gym.
As I ate breakfest I shopped…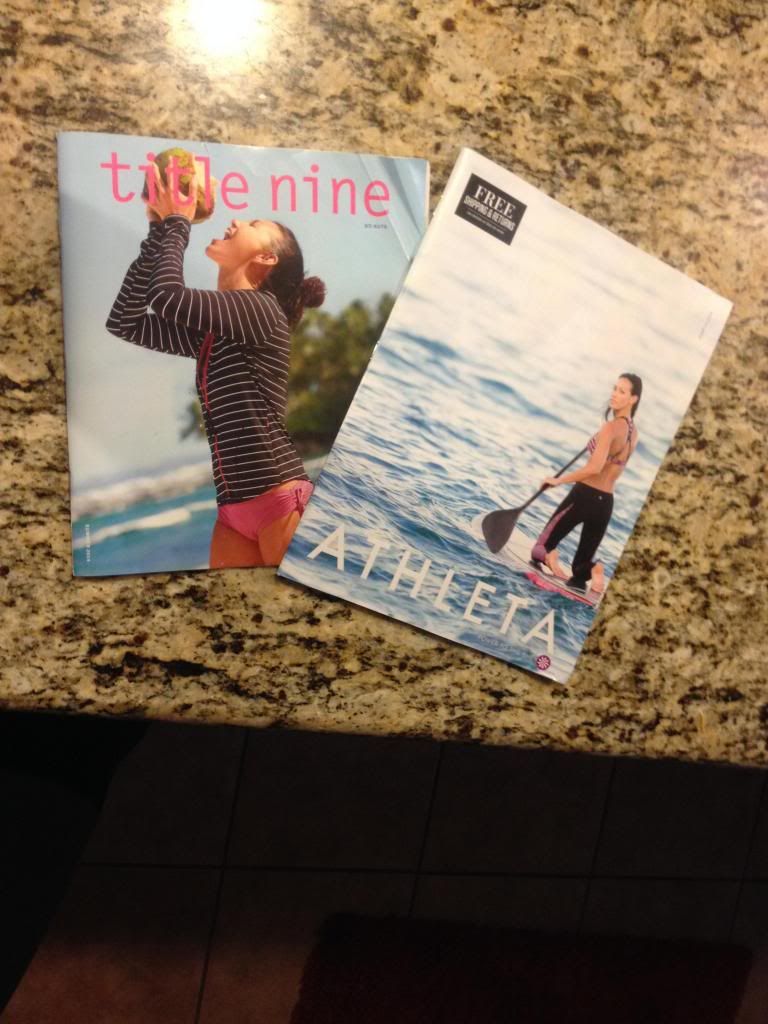 I LOVE getting the Athleta mag every month and purusing it to dog ear the pages of my wish list. But to my surprise I also received Title Nine catalog for the first time. I loved "shopping" this morning and will for sure be sharing my wish lists with you!
Donate to Win
I've been hard at work coming up with ideas on how to fundraise, please share you ideas with me! I need help!
Got my new VoxBox
I'm excited to try it out. I even to a pic of my "before" teeth.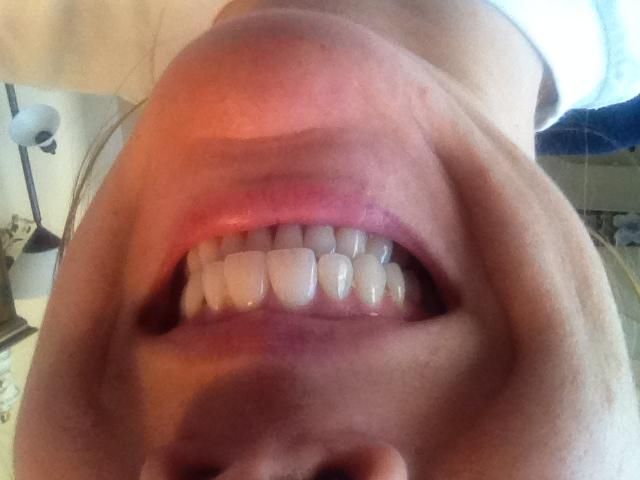 Hehe, the nostril flare is inevitable in pictures like this!