Things are kind of crazy around here as I'm sure it is at everyone's home 2 days before Christmas! So I thought I'd share a little photo tour of some of my Christmas decor.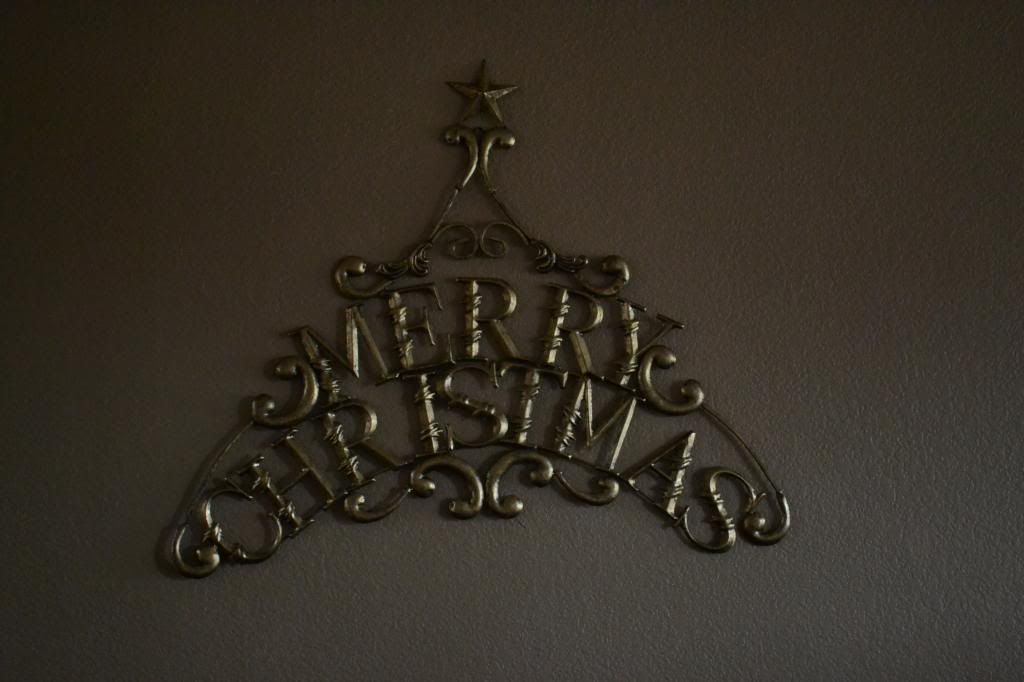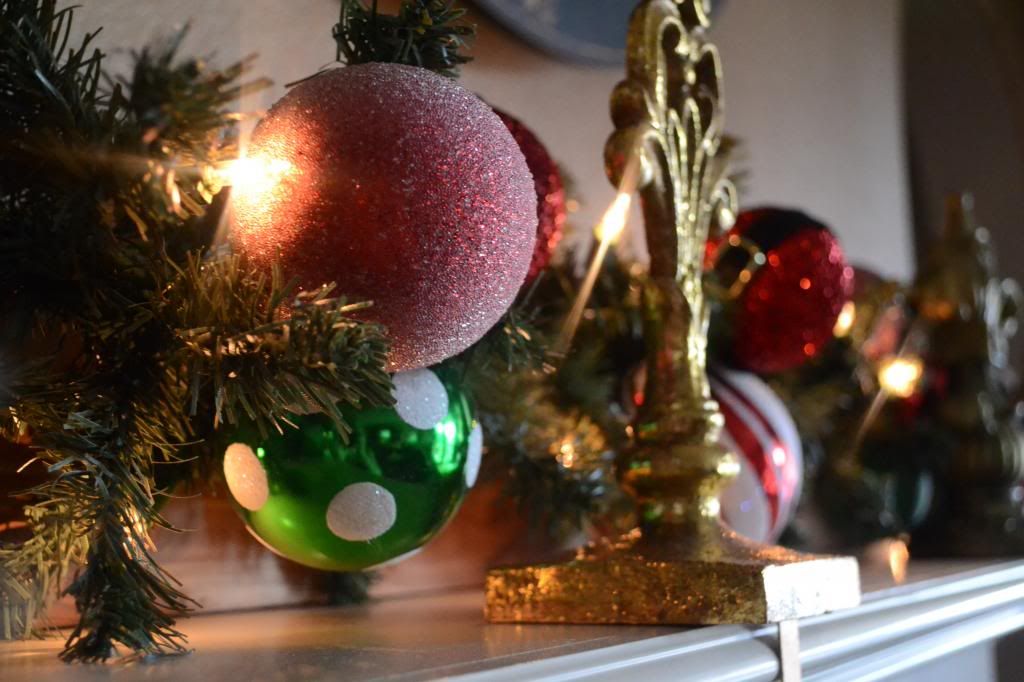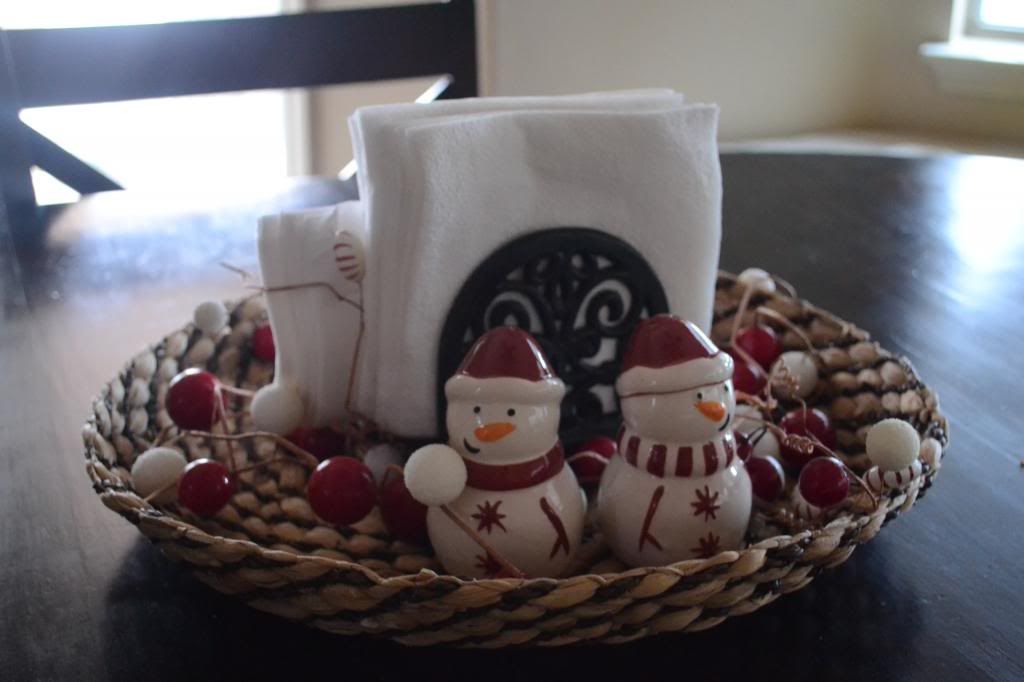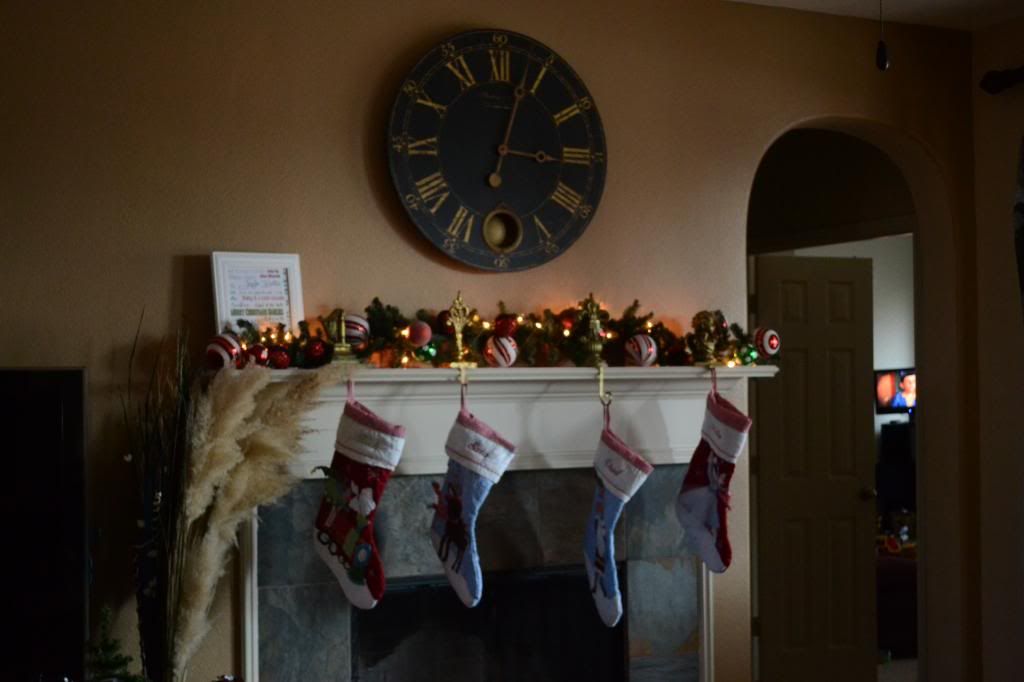 I love using family Christmas photos from each year to add to the next. Unintentionally I have added a new Christmas frame that I only take out at Christmas time with the next photo with Santa. The kids love pointing at it and saying everyone's name.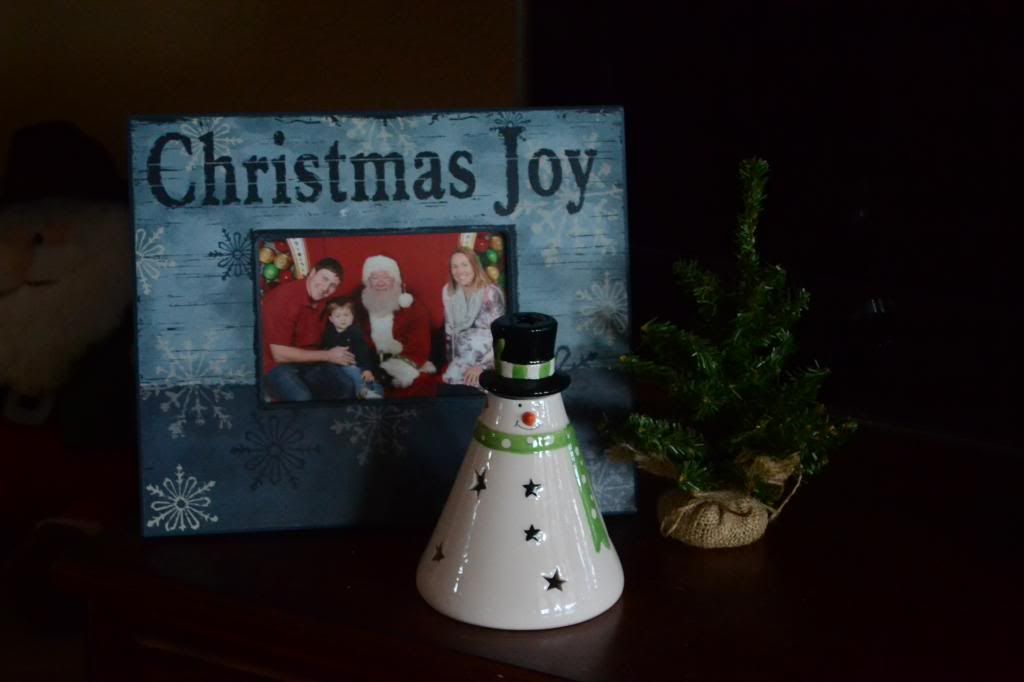 During the ice storm the kids decorated this gingerbread house. It's a cute little show for them and I love the use of my son's cars with tree's tied on to add to the fun festiveness.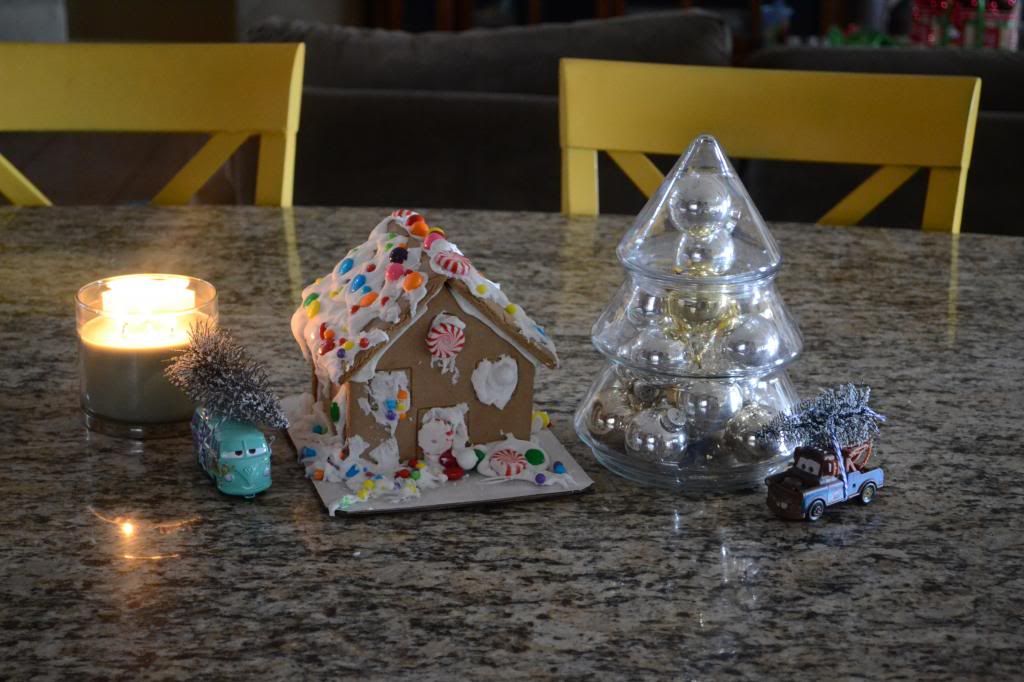 Of course a super easy way to decorate a table, use a vase and add some ornaments to it.
I saw a ornament chandelier decoration on Pinterest and I tried to make one for myself. Well, note to self, make sure the fishing line is CLEAR not opaque. Yeah, apparently my husband doesn't realized that an opaque green is NOT invisible.