Meet our little elf, Felix. I have full intentions of making him as cool as all those other elves I see on Pinterest. But in all honest, by the end of the day I'm usually just not very motivated. So instead, I just work with what I have around and make it fun.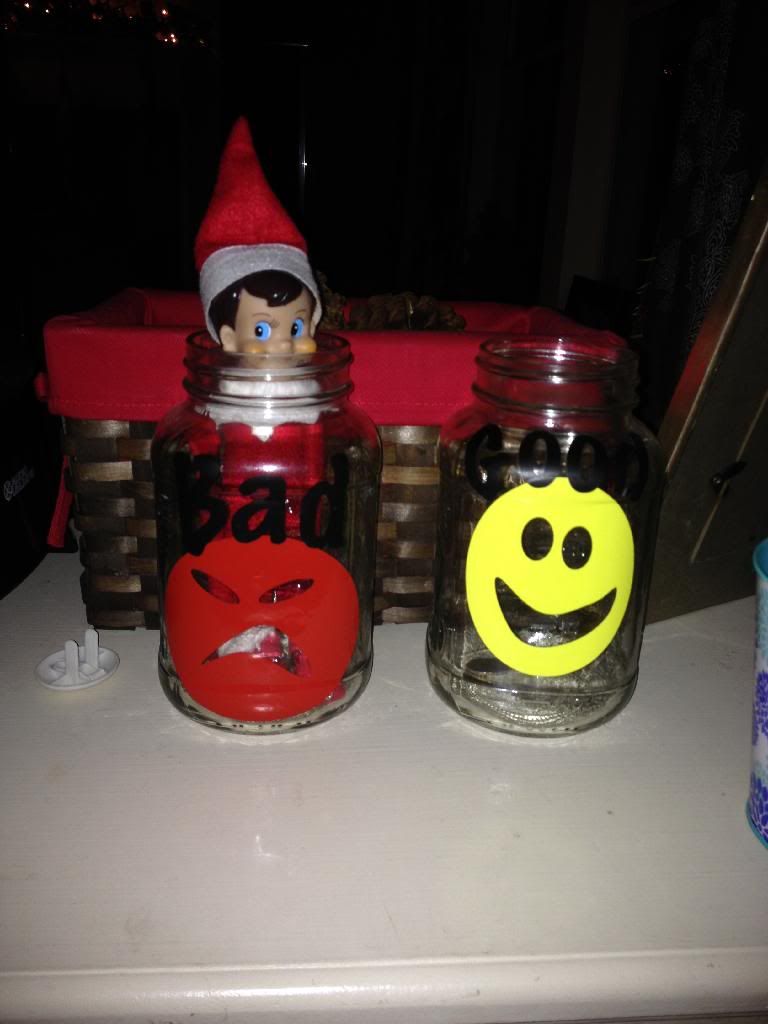 Felix thought it would be fun to hang out in the bad jar...
Taking it back to old high school days, going riding in a big truck! With his buddy Jake the pirate of course!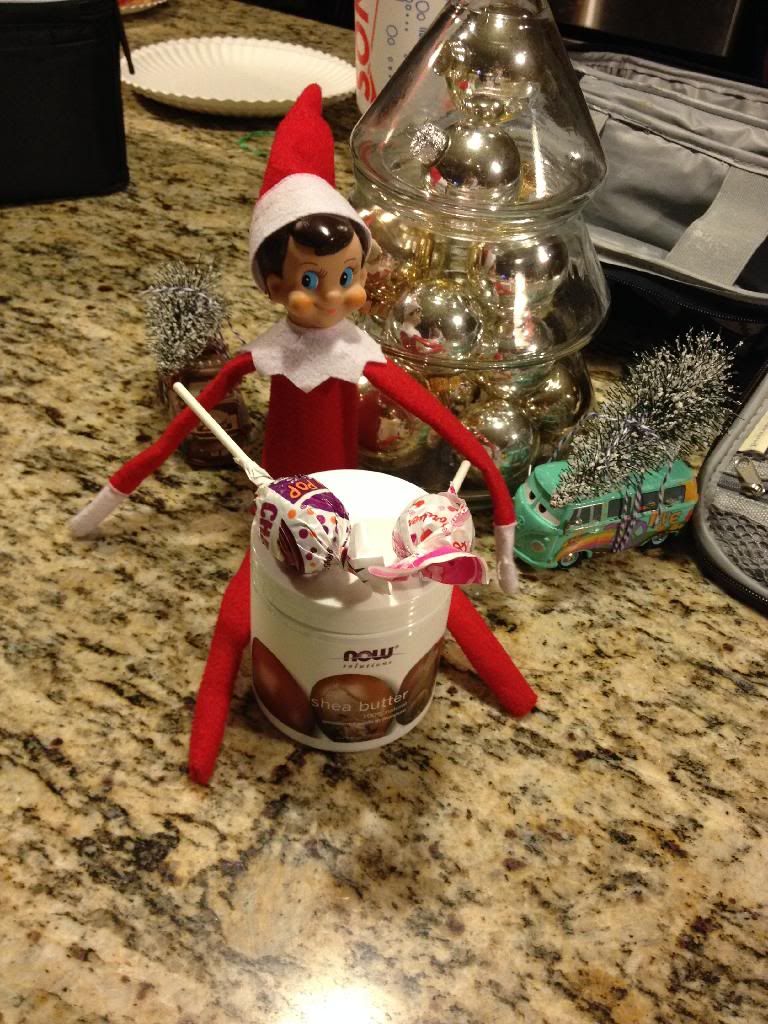 Playing some drums with lollipops.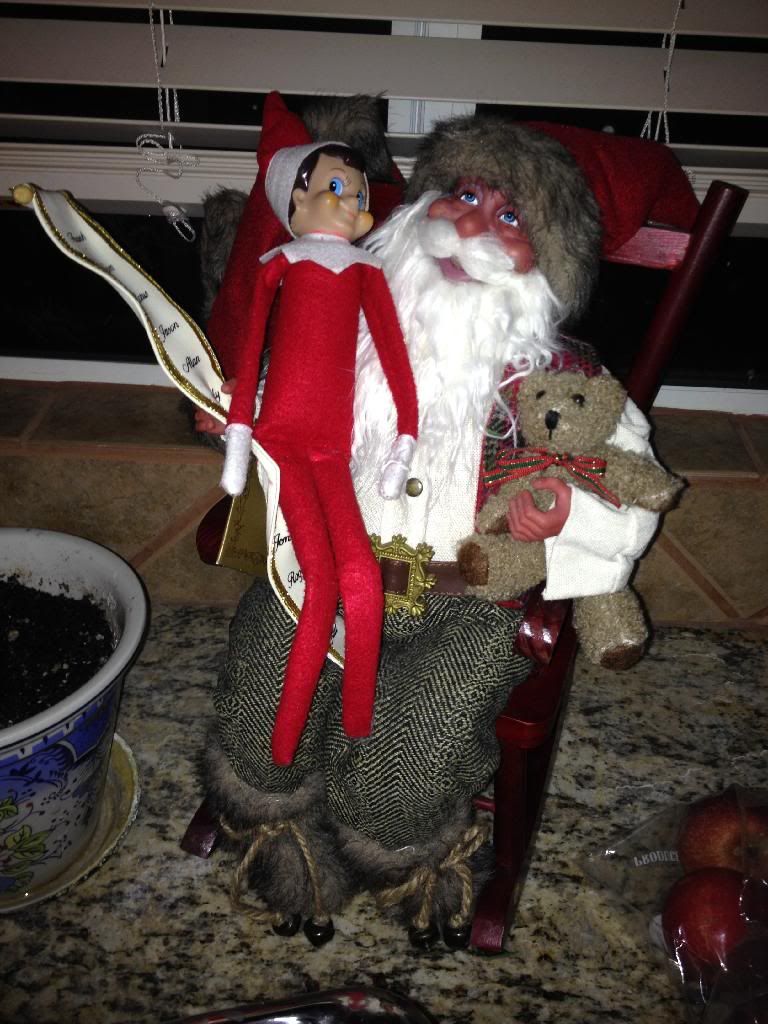 Having a little chat with Santa Clause.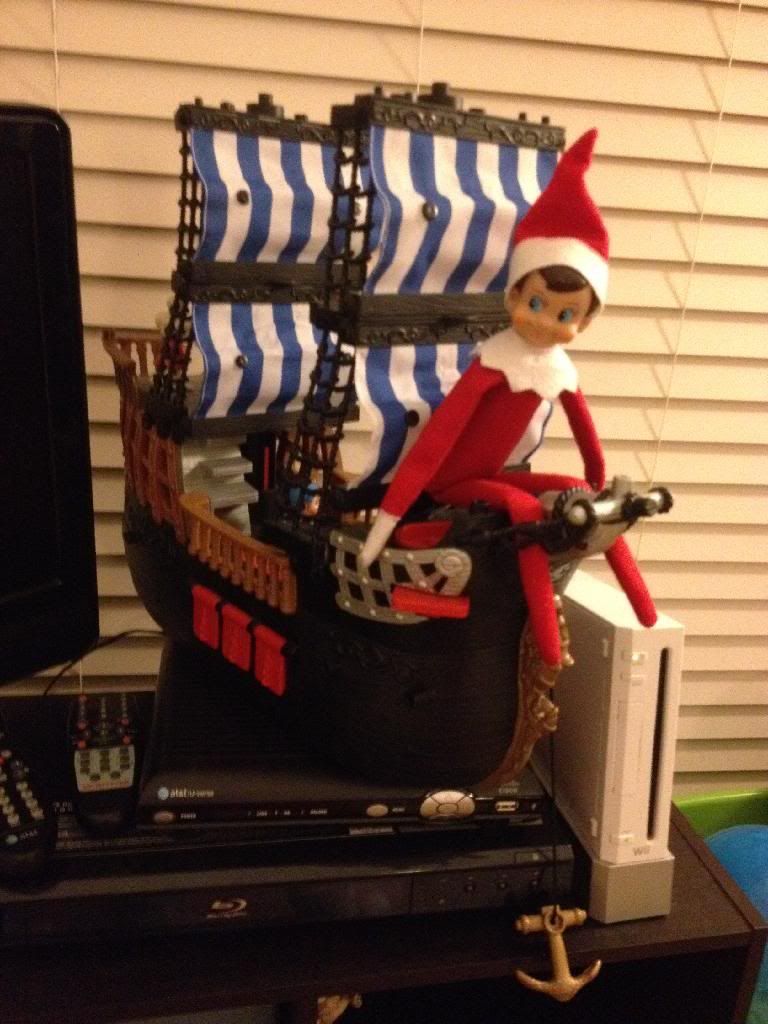 What elf doesn't want to ride in a pirate ship?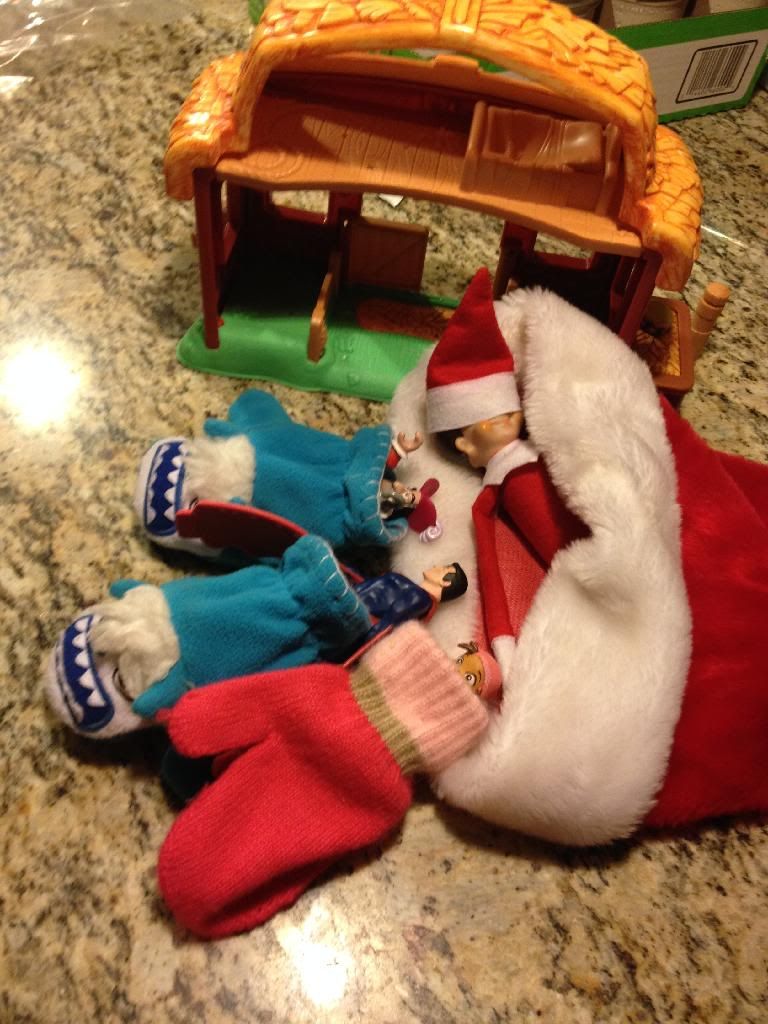 Most recently I set him up having a sleep over with his friends. Unfortunately, my 4 year old was worried he didn't have his hat on so he picked up the Santa hat and Felix fell out and I caught him red handed holding Felix. He looked pretty worried but he just said, "I was fixing his hat". Of course I had to pretend to overreact about him losing his magic and ushered my kids out the front door so he wouldn't know what happened to the elf. My poor kid starts crying when I tell him Felix had to go back to the North Pole and he won't get any presents this year because he touched him.
I wasn't sure how to bend this around, so I got on Pinterest and found this cute "
Recovery Kit
". R sprinkled his "dust" in the hat and I told him to pray about Felix.
We then wrote a note to Santa asking for Felix to return.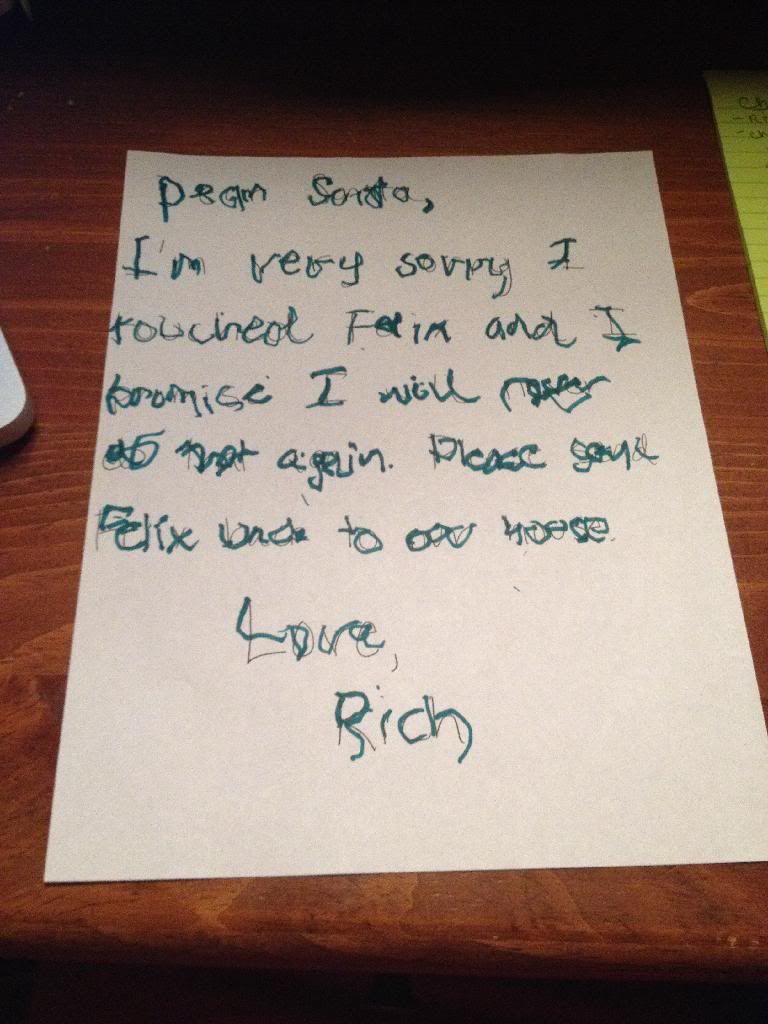 My sweet boy was so worried about the situation. But I had to make a big deal out of it so he'll make a big deal out of not touching him. I'll keep you posted on when he comes back. I have some big plans!