Though I'm still not a fan up waking up super early to drive and hour away, I've fallen in love with this new sport! Being around the other triathletes was just exhilarating and though you do have your "I'm a serious triathlete and your not" you also have your "hey, this is fun and challenging for me too" sort of folks.
I met some great folks and I wish I would have brought my card so I could have exchanged info with my new friends!
I had several obstacles to overcome. First, I was fighting an upper respiratory infection and was super stuffy and coughing and wheezing. Yeah, no fun.
Second, I found out from a lady parked next to me in transition that music headphones or not is not allowed and that you'll be disqualified if you use it. Boo! This was really rough for me because I LOVE my music, it drives me. Being alone with my thoughts isn't the greatest place for me. But as I did the race I got to know this fantastic little cheerleader in my head that kept pushing me and talking me through my issues. It's amazing what we can do just by being alone with our thoughts!
Third, my goggles fogged up and left me basically blind about 10 feet after I started swimming! The pool was a 50 m long pool versus the 25 m I that I training in so that added a bit of confusion to my rhythm. With my goggles fogged up I could barely see the stripe on the bottom of the pool or the wall so I could gauge my turns, much less could I see anyone around me! Though I passed people my entire swim, my breathing was way off due to me overcompensating for not being able to see.
Fourth, (sheesh) when I got on my bike I didn't put my ear warmers on. Pathetic, I know. But my ears get cold so easily when I run and being sick and having just gotten out of the pool didn't help matters. I literally almost quit because my ears were hurting so bad that I thought my eardrums were able to pop and bleed.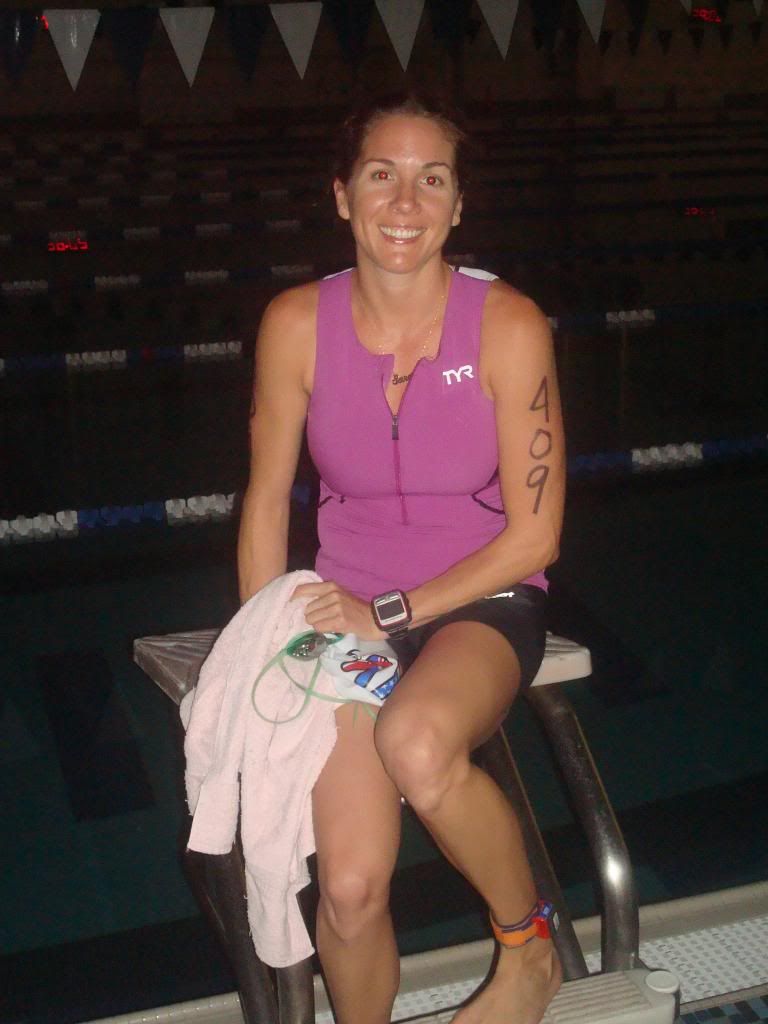 Yay, for normal looking preface photo!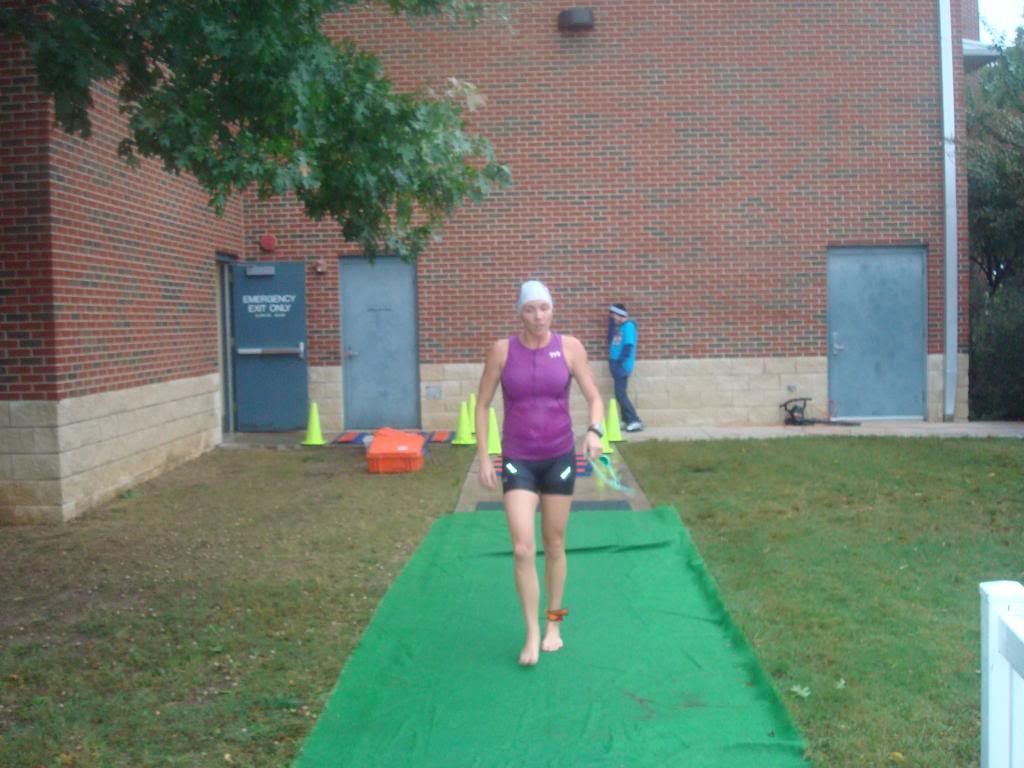 I tried to run out of the pool to the transition area, but I was a bit winded. My transitions were terrible!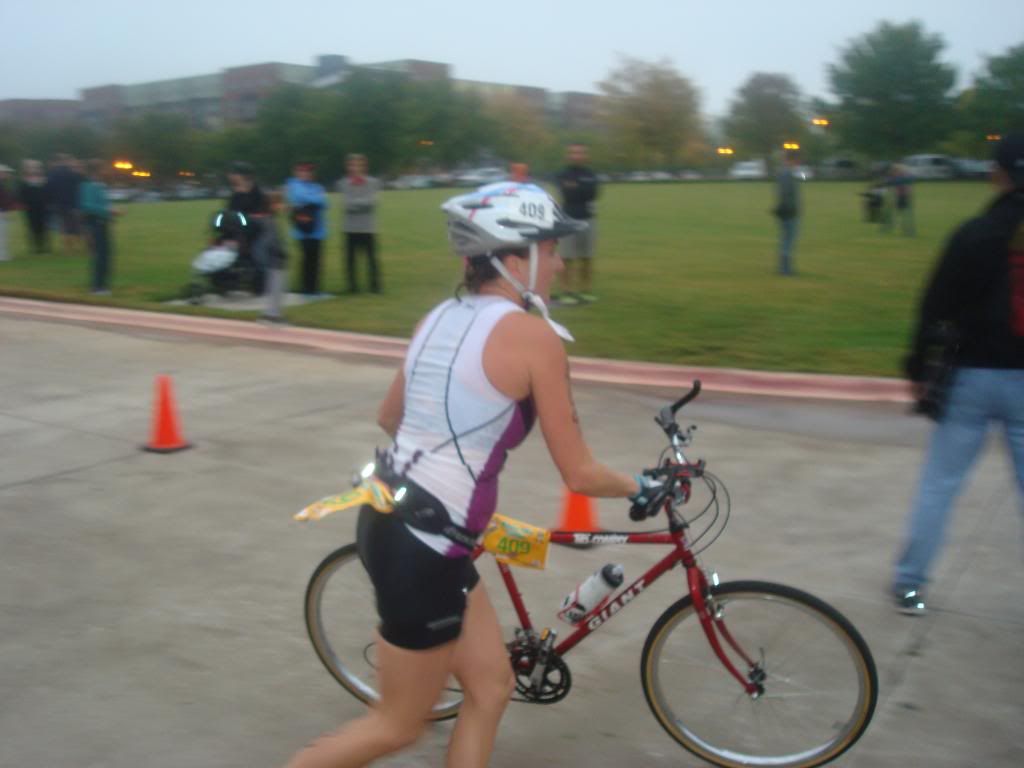 Fixing to head out for the bike!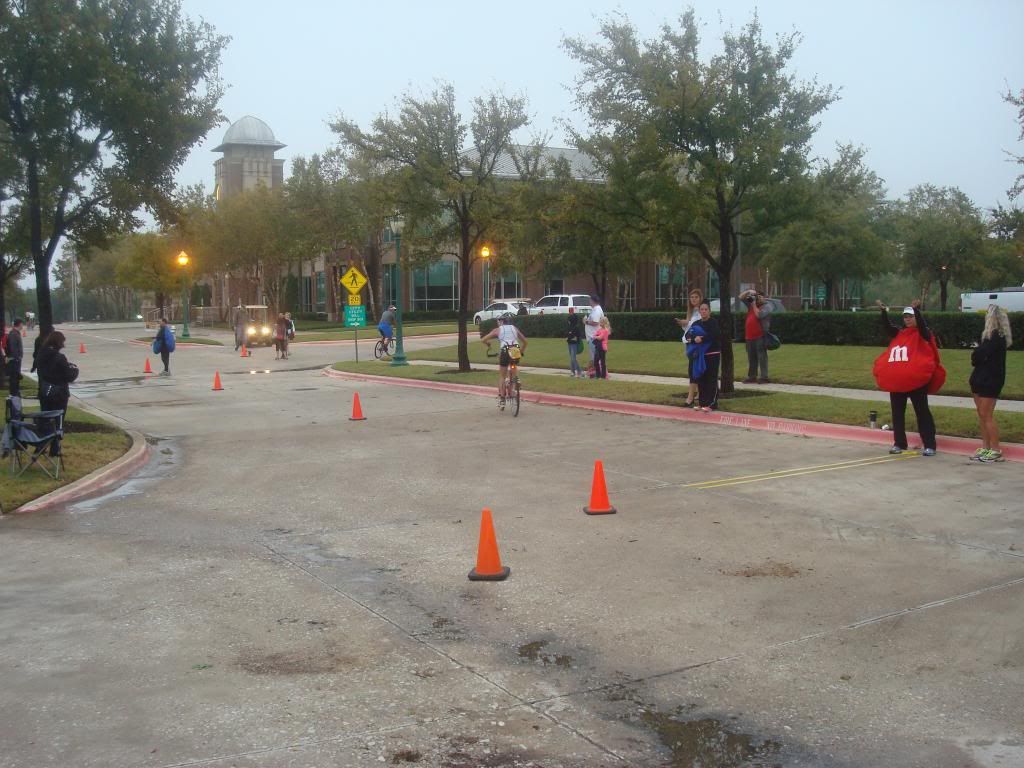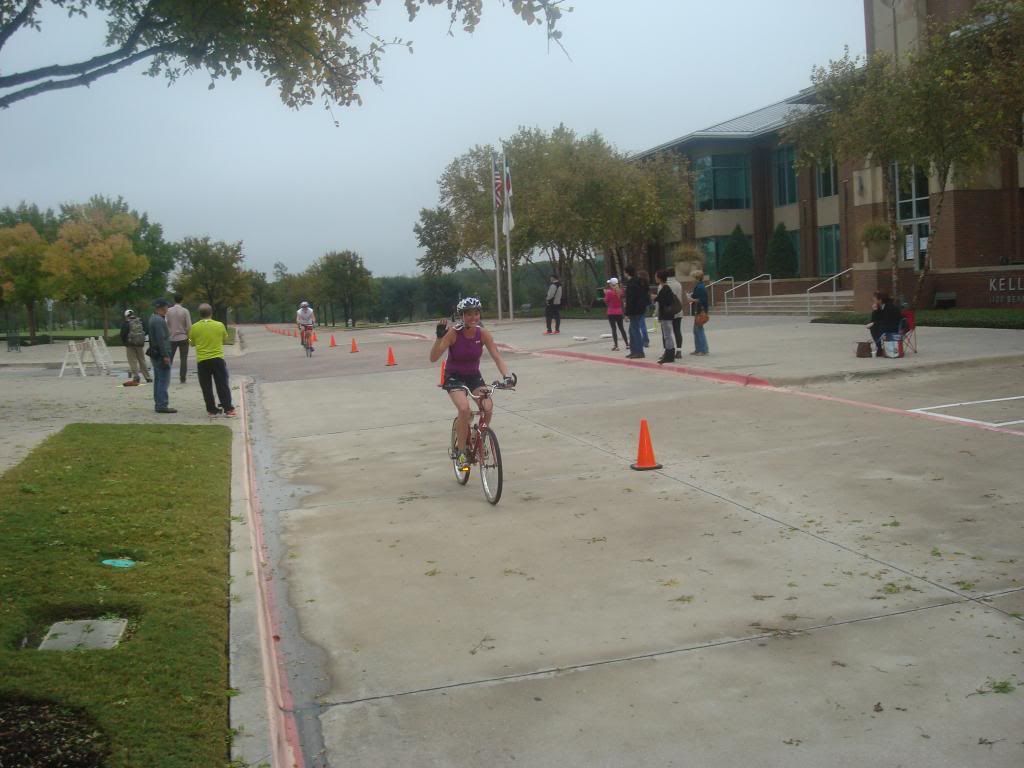 Just got back from the bike and fixing to run!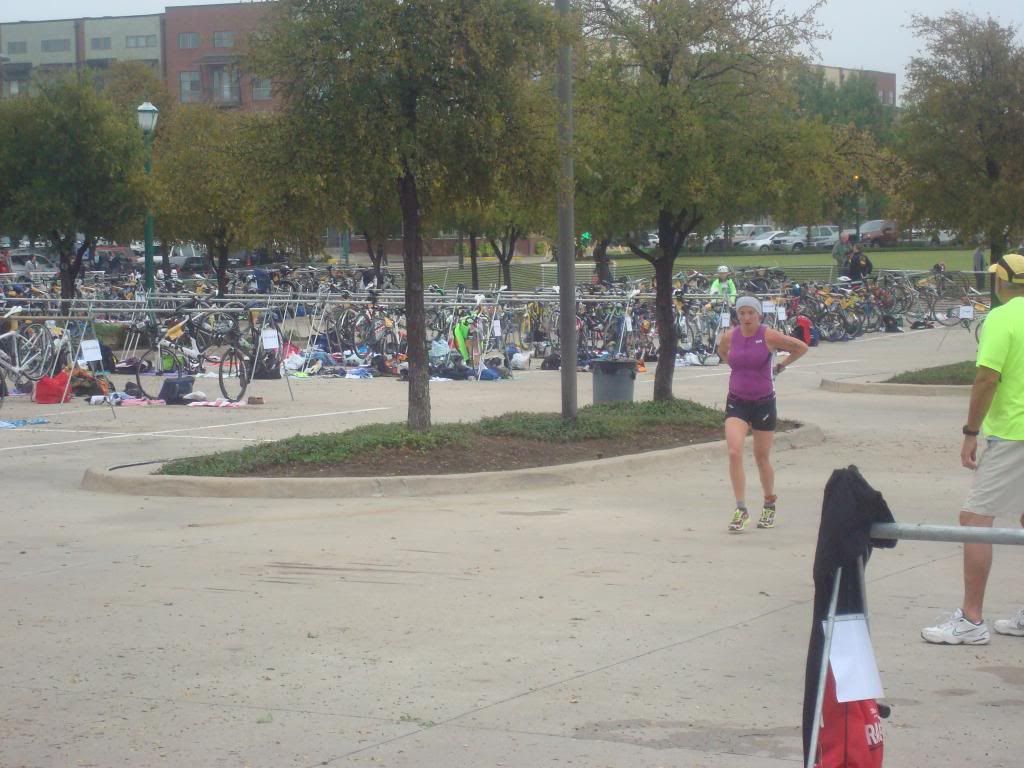 Oh yes, notice the ear warmers! I almost had to get rid of them during the run but I was so thankful for them that I literally was powered through my run due to my happiness of my ears not hurting anymore!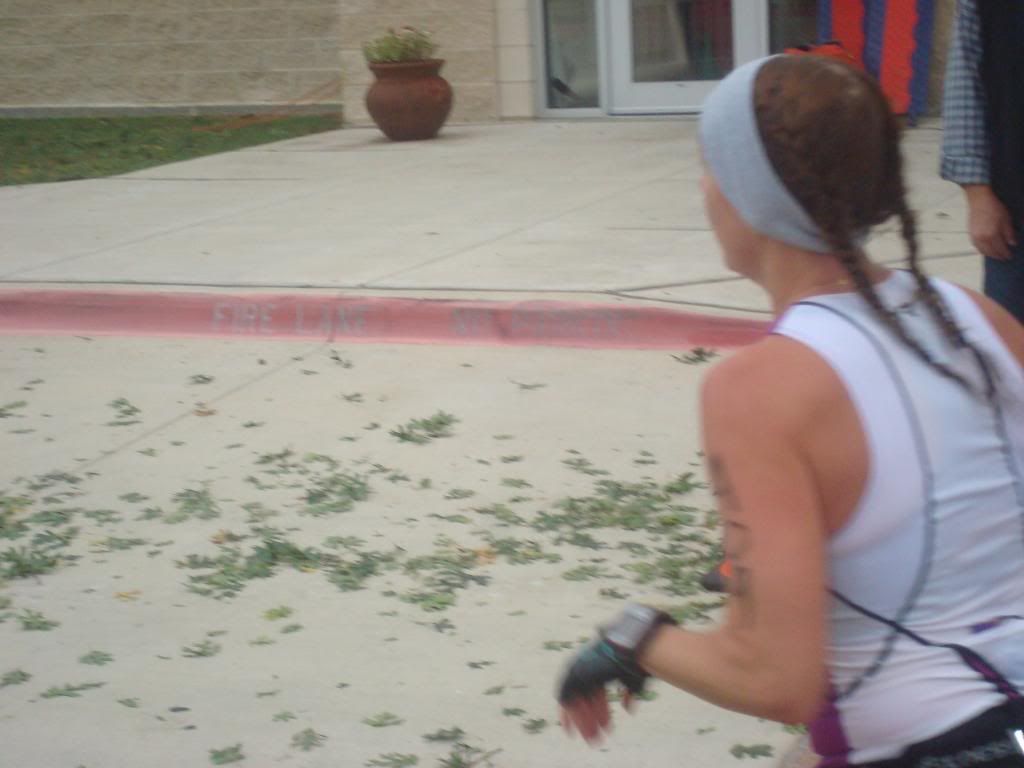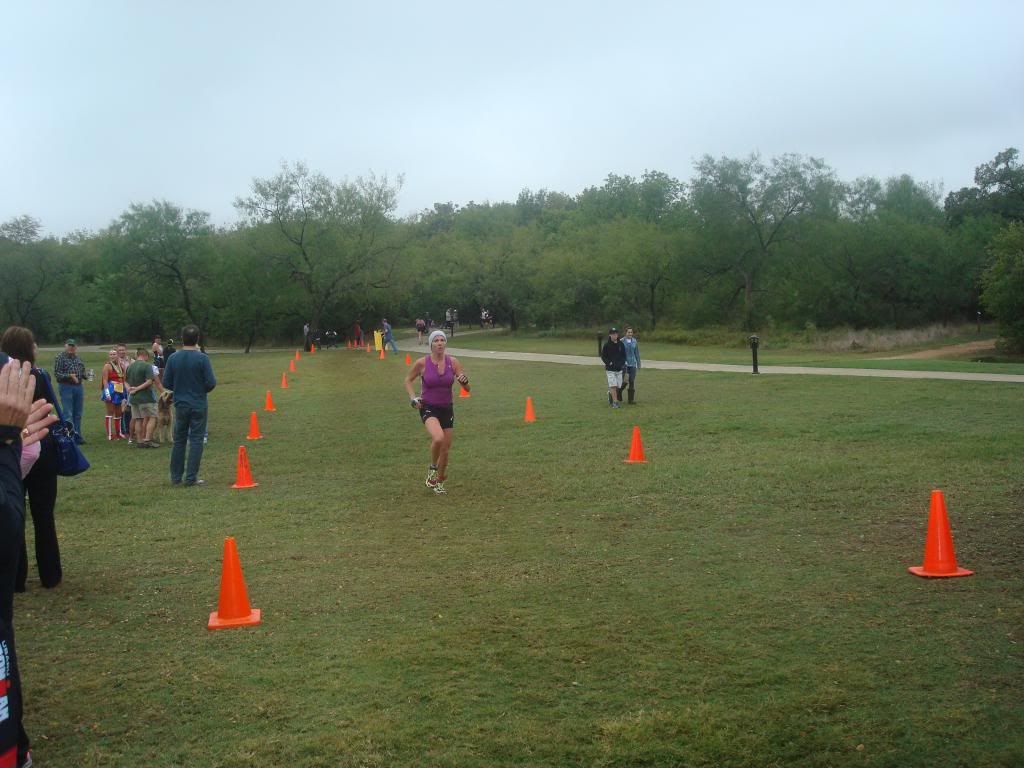 I have to say that I thought my run would suffer from being last but instead I felt rejuvenated. I ran my 5k with a 7:58min/mi pace and felt awesome when I finished. Despite the sickly wheezing! I love this so much that I've already signed up for my next one in two weeks! Due to my top 10 in my age group (I was 6th) finish I got invited to the "Best of the Best" tri in Denton on November 10th!
I've crossed off one of my bucket list items, is there a race you've always wanted to do?