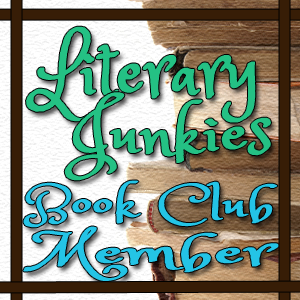 1) What are you currently reading? Tell us a bit about it!
Nothing...boo! Well, I've been reading my Campbell's Biology textbook! Yeah, that's kind of what happens when I'm in school. I did finally finish The Paris Wife. I LOVED it. So sad and yet I felt like I learned so much!
2) What are your five most recent book purchases?
Other than children's books, I can't really remember. I've been pretty much just reading from the books I got from the LIterary Junkies box.
3) Have you ever named/nicknamed anything (person, pet or thing) after a character? Who and why?
No, most people I know don't read very much.
4) If you could live in one book, all of its characters and in the town, which would it be?
Harry Potter! How cool would it be!!
5) Can you think of a book you read that taught you something concrete that you've never forgotten? Tell us about it.
I read this book when I was in middle school and the Summer Olympics had just taken place and Kerri Strug had just gotten carried off the mat by Bela Karolyi. As a young girl, body image is a hard thing to overcome and I don't think I truly understood how to really like my own body and be comfortable in it until I was in college. This book showed me some of the dangers you can pose to yourself and how things can get out of hand. Being a girl is tough.