Last Friday I took my kids to the
Flowermound Pumpkin Village
. I was actually trying to go to the Flowermound Pumpkin Patch but since these two places are literally right next to one another I thought it was all the same place. Wrong! It's two different venues and I parked at the Village so the Village is where we went!
The
Flowermound Pumpkin Patch
actually looked a little better overall but hey, the Village has pony rides. Check out our adventure.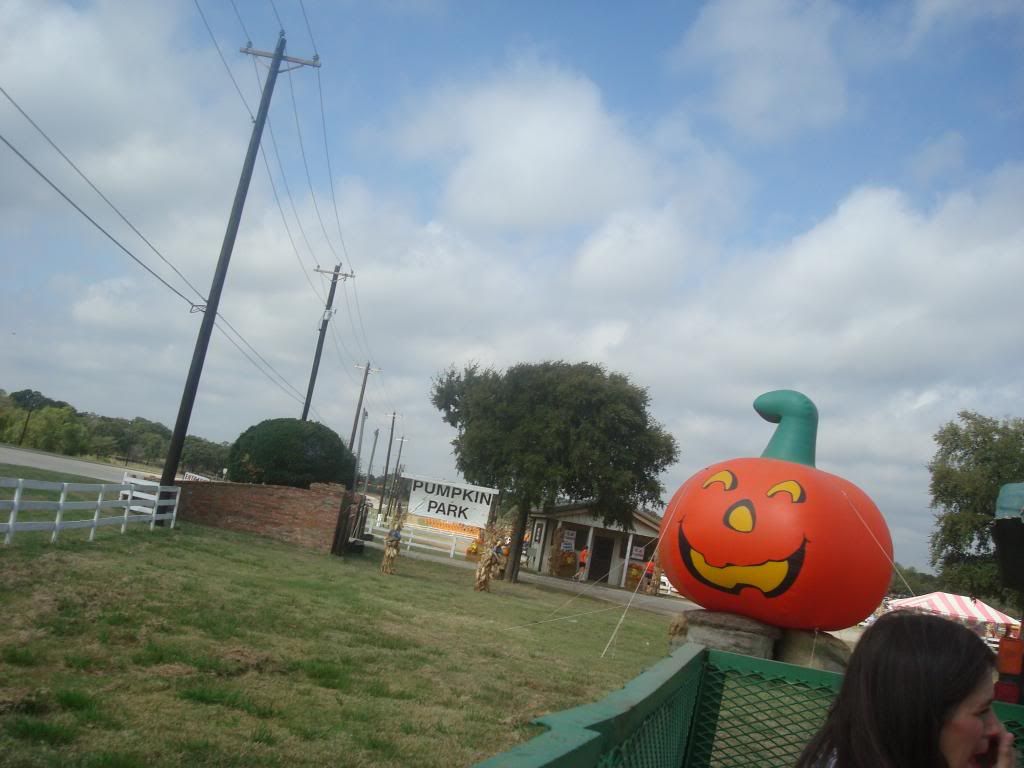 The huge pumpkin is where I went.
However, this is a pic of the other pumpkin patch...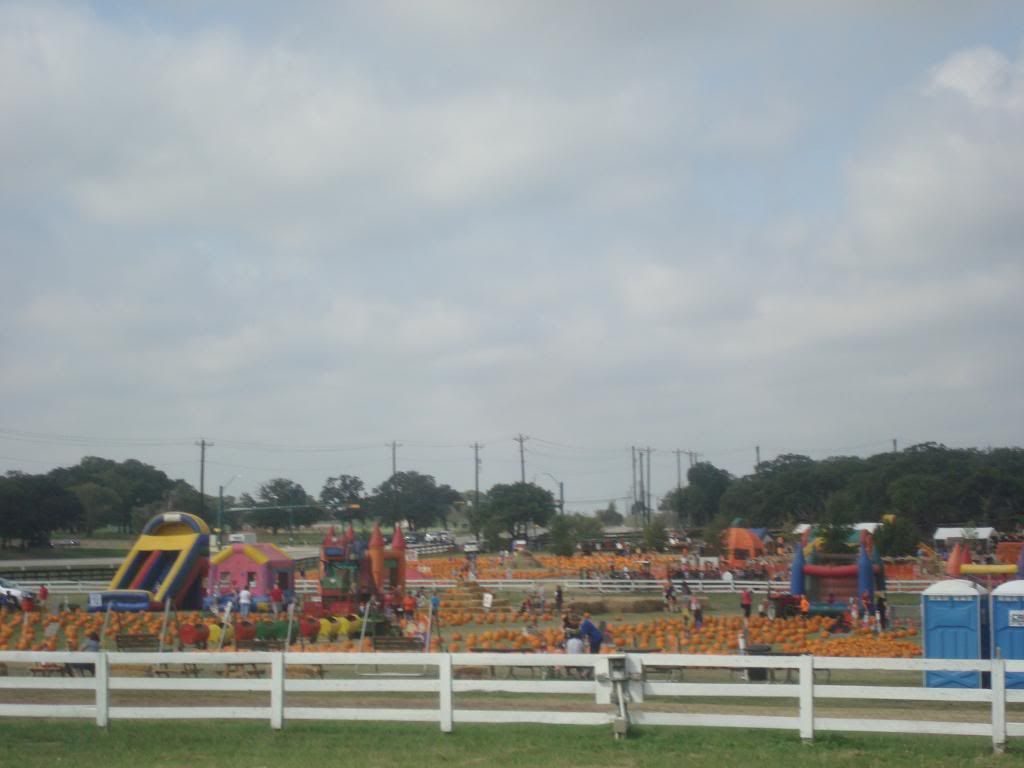 The Village had a bunch of bounce houses and my son LOVED them. We even went on a short hay ride, check out the pony and petting zoo.
A pumpkin patch village isn't complete without some pumpkin pictures!
The Village even had this cute little ferris wheel that R was super excited to ride.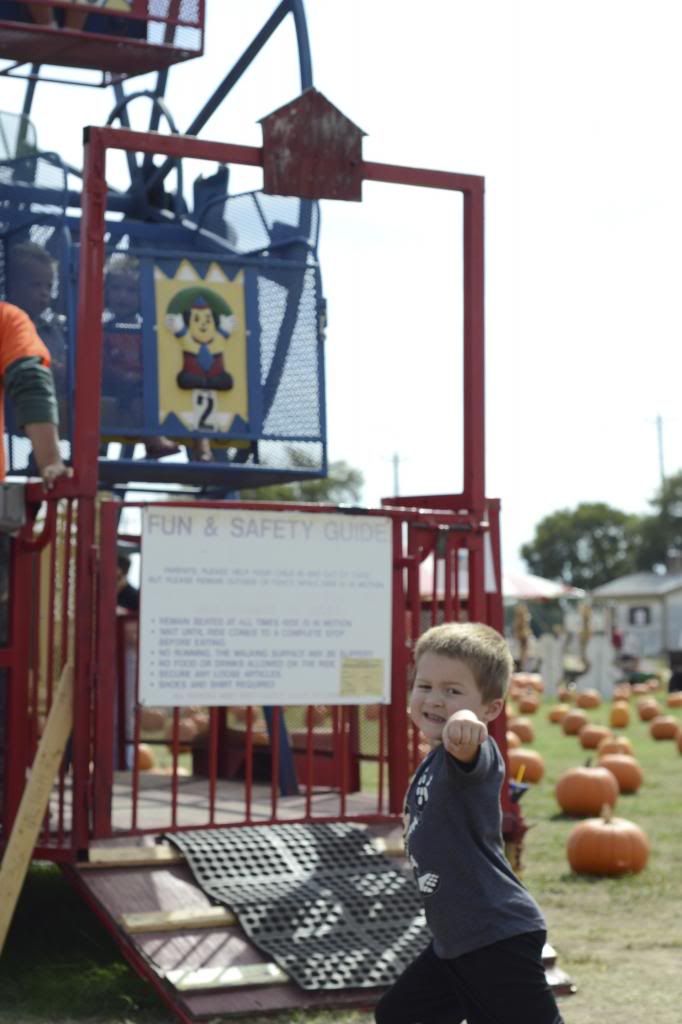 My little B liked to watch big bro play on the bounce houses while she climbed on the old school tractor.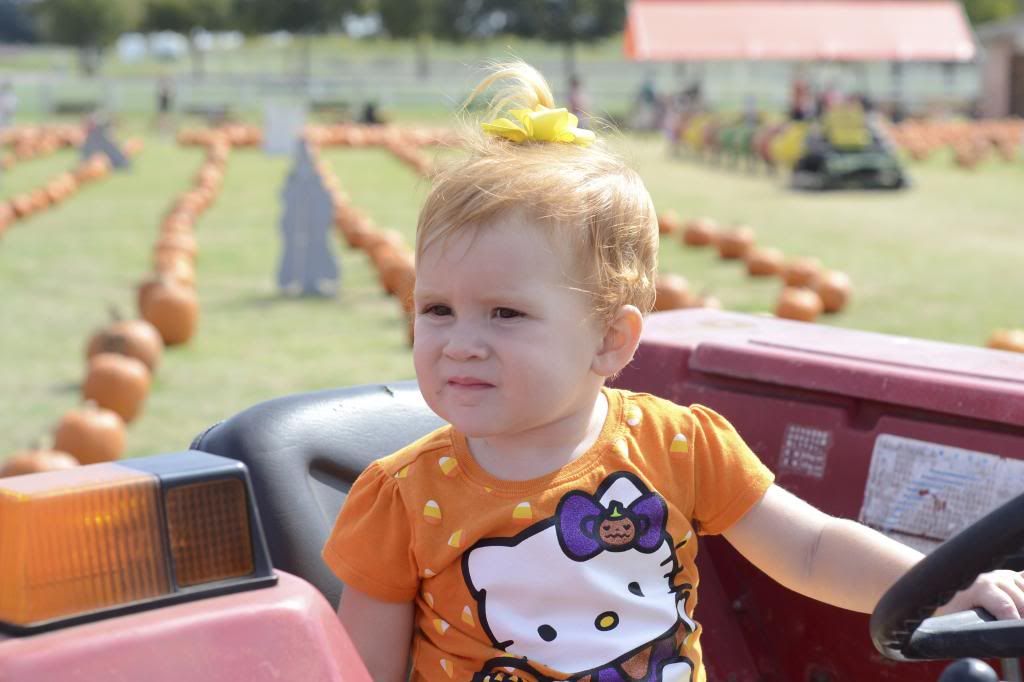 Yes, I did actually catch one pic of R in the haybale maze!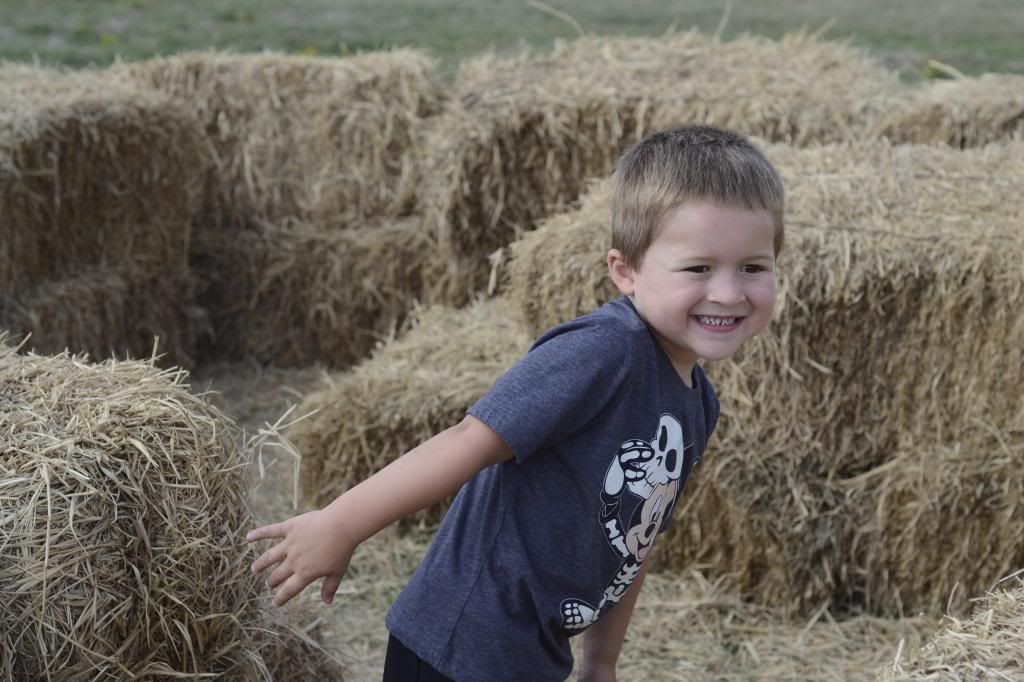 I loved this cute barrel train.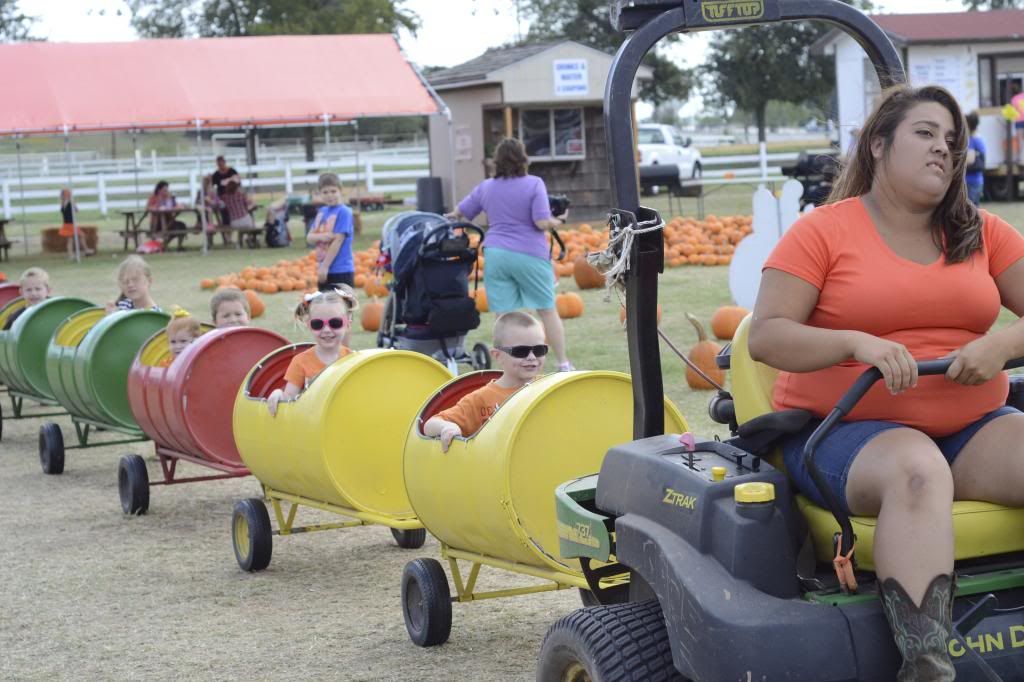 They let my little B ride with her big bro in the red barrel. Good thing because she wanted to go but this way I could follow and have more faith in her actually staying in the barrel because I told R to hold her down if she tried to climb out! She's a wiley one!
The only time I got pics of both of them together!
To finish our visit, we had lunch on picnic tables under this canopy. It was a great visit.