Last weekend was my sweet boy's birthday party! We had it at the BRiCk. The BRiCk is our local recreation center here in Burleson and they have an amazing pool. There's a lazy river, a kids play center, lap lanes, and even a big slide. So of course this was the perfect place for us to entertain a bunch of 4 year olds!
Cars was the theme so we had lots red and black balloons. Kids love balloons right!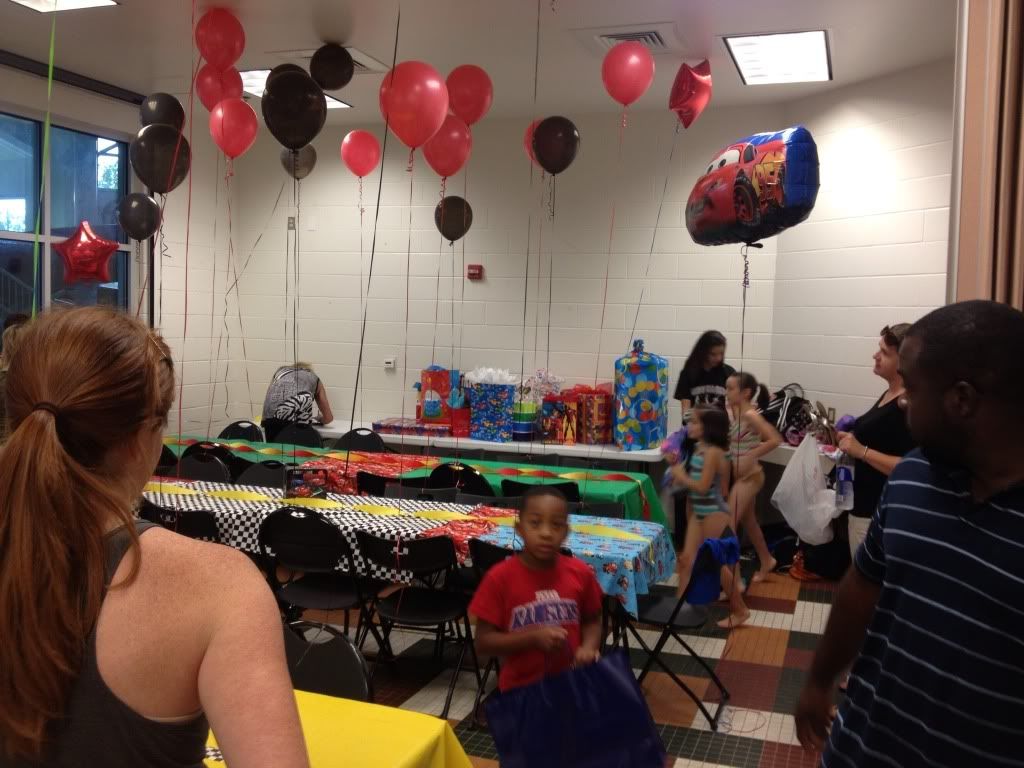 I made a banner of burlap and letter cut from Cars fabric tyed together with a riped piece of checkered fabric.
The tables we covered in a hodge podge of Cars fabrics and table clothes.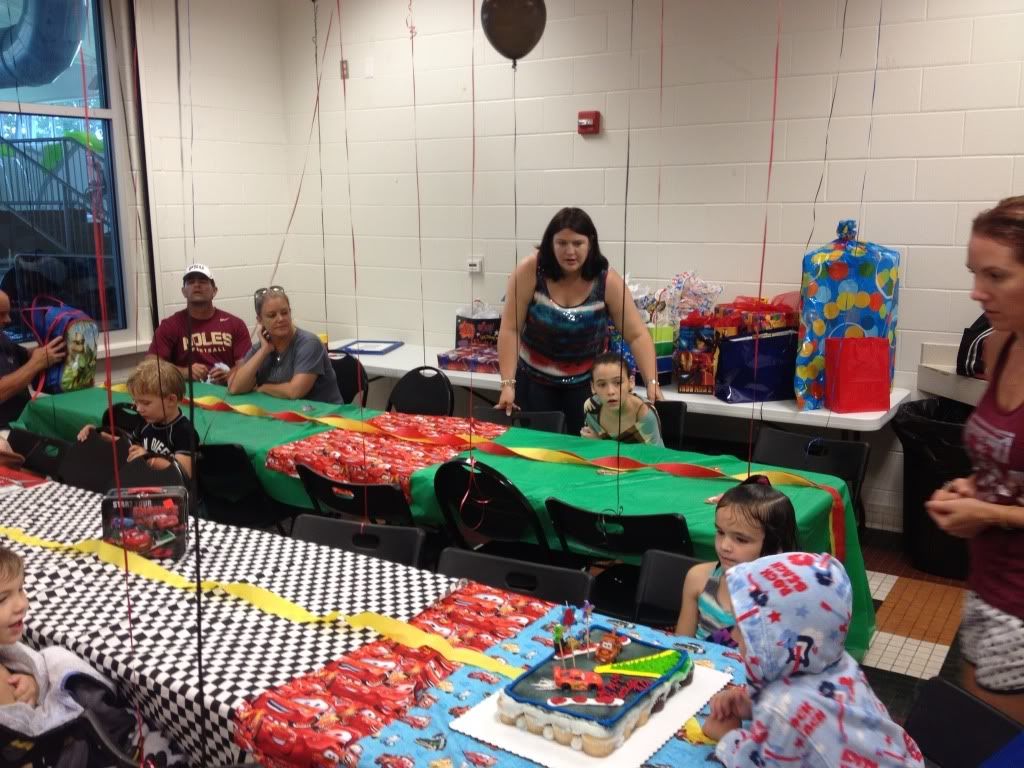 I used the food as part of the decor because after all, when you swim, you get hungry! We had a cupcake cake, perfect for little kids because you don't have to worry about cutting it.
One of the favorite parts of the party was the "leaning tower of tires". Oh yes, powdered donuts covered in hardening chocolate chip.
Another favorite was the candy cars. My little girl had a fit the day before the party when she saw me making these because she wanted one and I wouldn't give her one!
I made this burlap car in the shape of McQueen after seeing a cute Tow Mater burlap sign.
I used my Pineapple lemonade as the punch. Along with a fruit and vegetable tray with some dips.