I actually pinned a lot this week! Here's some of the special ones.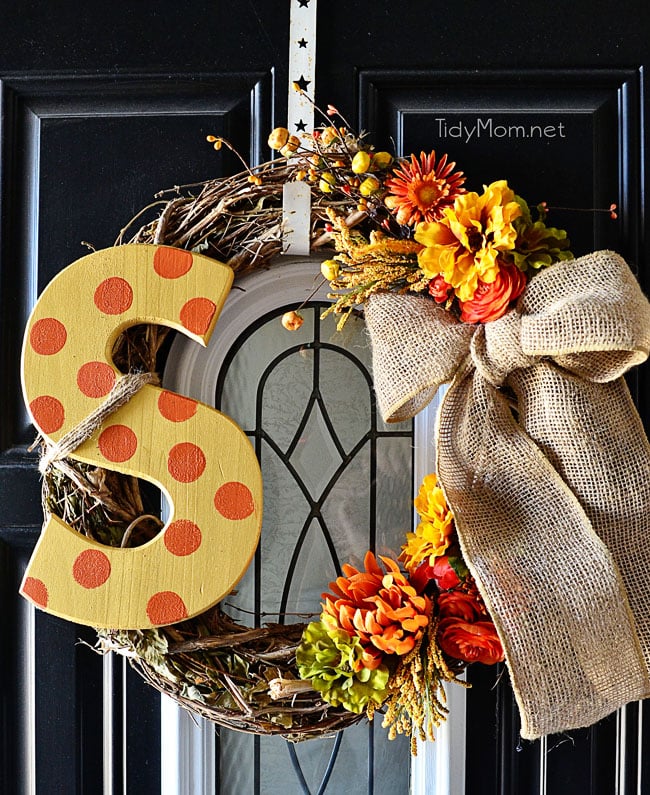 I loved this pretty Fall wreath. The polka dots, burlap, and flowers are right up my alley.
TidyMom.net
Hehe! My hubs and I totally nabbed some noodles from someone's trash so we can do something like this for our Fall porch display!
Parents.com
Can you not tell my head is super pumped about decorating for Fall? I love these candy corn ombre mason jars! Maybe not so much the roses but Fall flowers will be a fun add.
MasonJarscraftlove.com