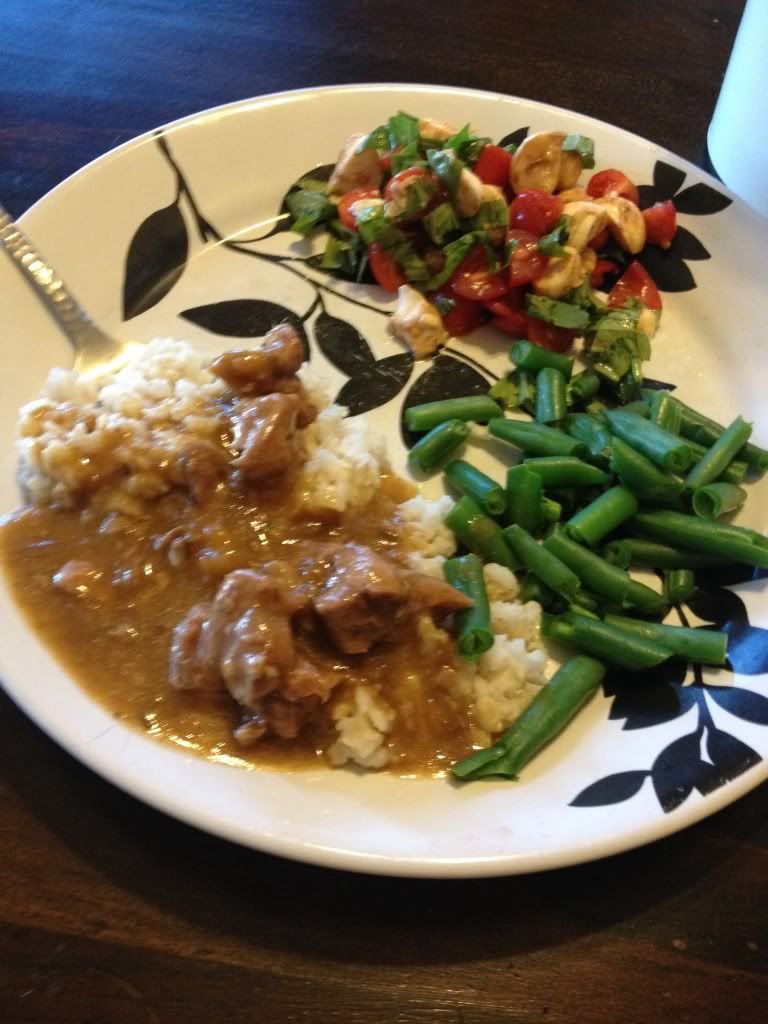 I never really was a big fan of beef tips growing up. Not because I didn't like the gravy, but because I didn't like the fatty pieces of meat they used to make it. So now that I'm all grown up, I make beef tips my way. And it's a super easy way!
BEEF TIPS AND GRAVY
1 can of French onion soup
1 can of Golden Mushroom soup
*1/3 cup of "Cream of" dry mix--I homemake this but it's not a must have for the recipe
1/3 cup water
Put everything in the crockpot and cook for 4 and a half hours. Cook your rice or mashed taters. And serve!