Ready to take a journey through a day of my life? Well, honestly, it's not that exciting but hey we all have our stuff!
8am-ish: Wake up! At least one of my kids is usually already up but I try to coax them into sleeping to at least 7:30am.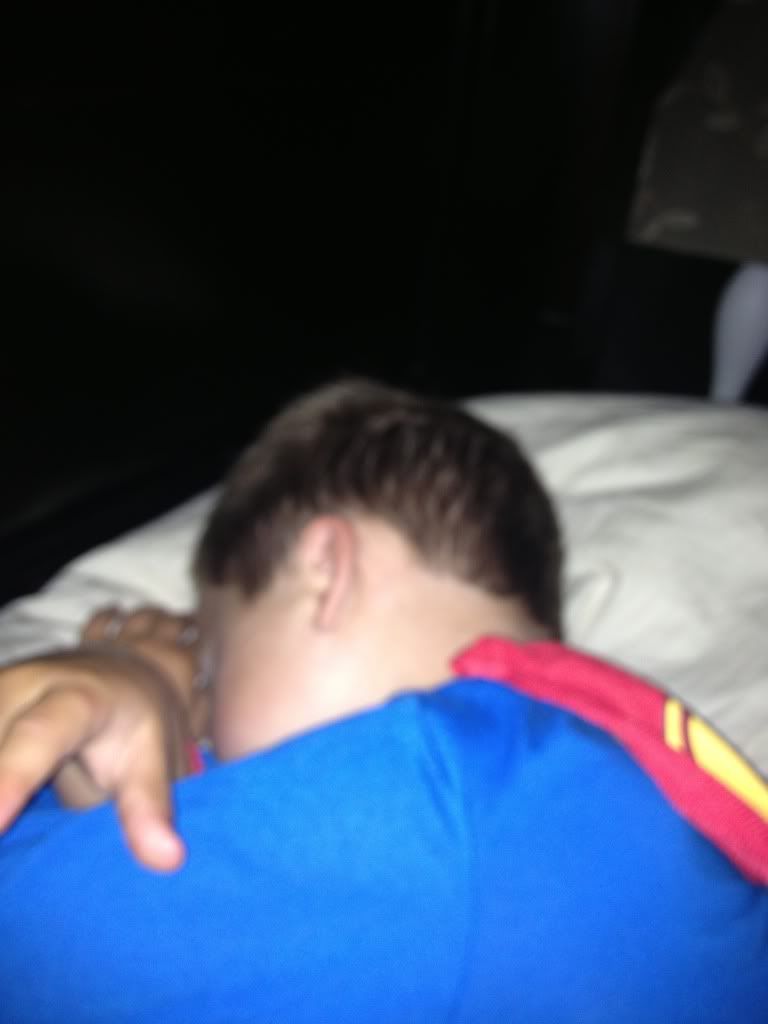 My hubs puts my oldest in our bed with me so he'll sleep longer.
He wasn't too keen on having his pic taken first thing this morning!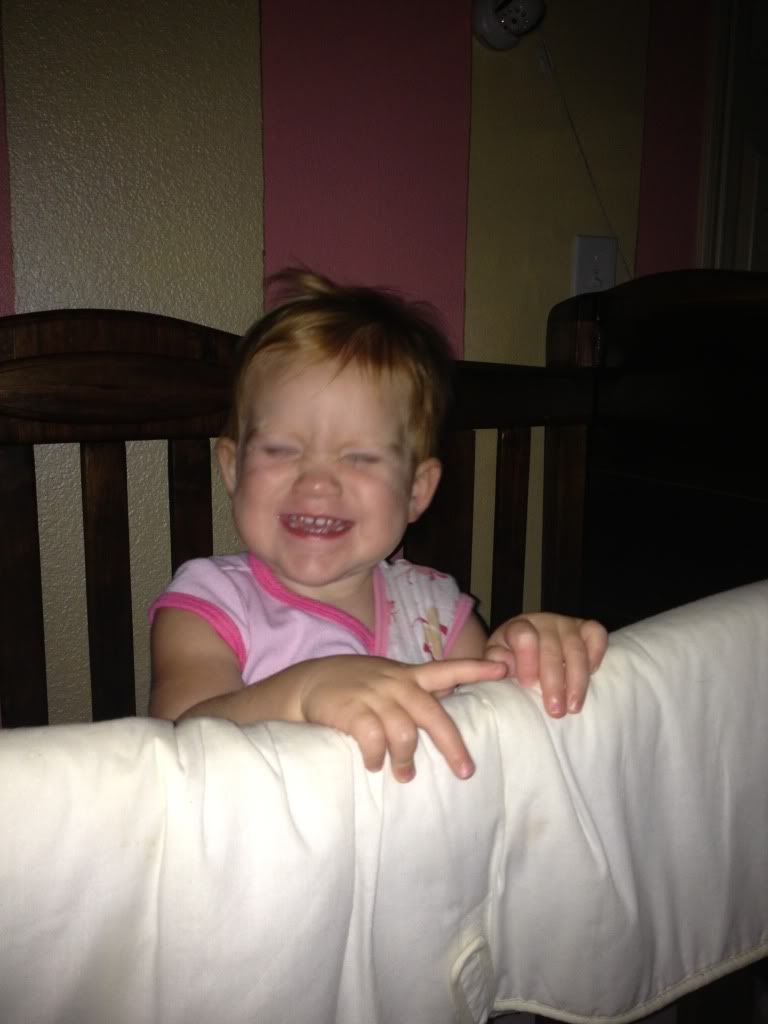 this is my littlest "Cheese but there is a really bright light in my eyes" morning face
8:30-9 am: Make and eat breakfast. We range from eggs to oatmeal to waffles to muffins. We have to change it up week to week.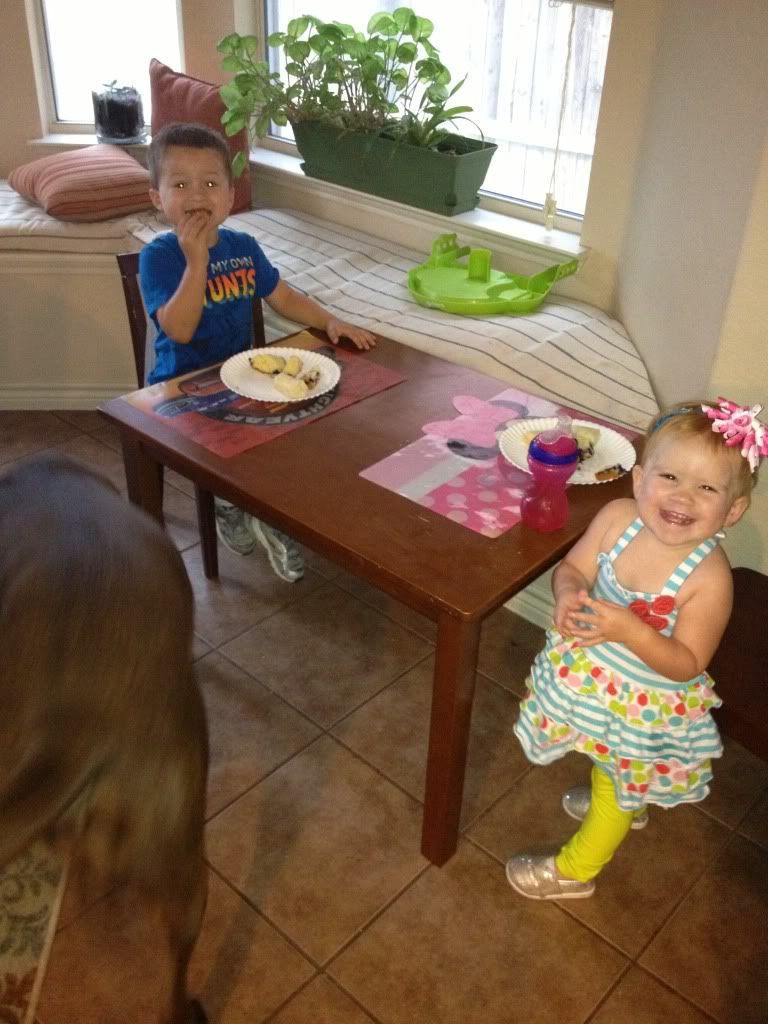 love their smiling faces! Don't mind the blur of dog trying to find morsels to eat!
9-10am: Running around trying to dress a 1 1/2 year old and 4 year old. Somewhere along the way I actually eat something for breakfast and manage to drink my coffee. Then we load up and head to the gym.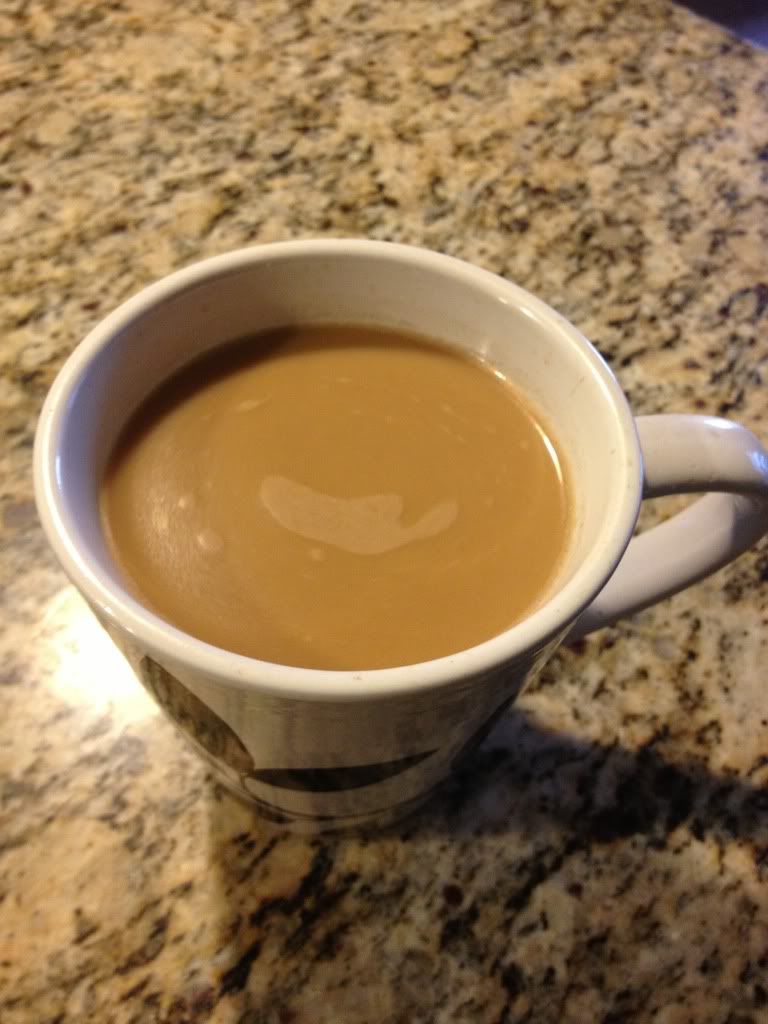 yum...coffee!
10am-12pm: Work out, teach my Abs class, then head home. The kiddos hang out a kid zone while I enjoy some solo time at the gym.
12-1pm: Make and eat lunch. Well the kids do at least. I don't usually get to make myself something until after they've ate because the whole time I'm fixing them lunch they are both grabbing my legs or throwing themselves one the floor in a fit of hunger. Well, I'm guessing it's a fit of hunger...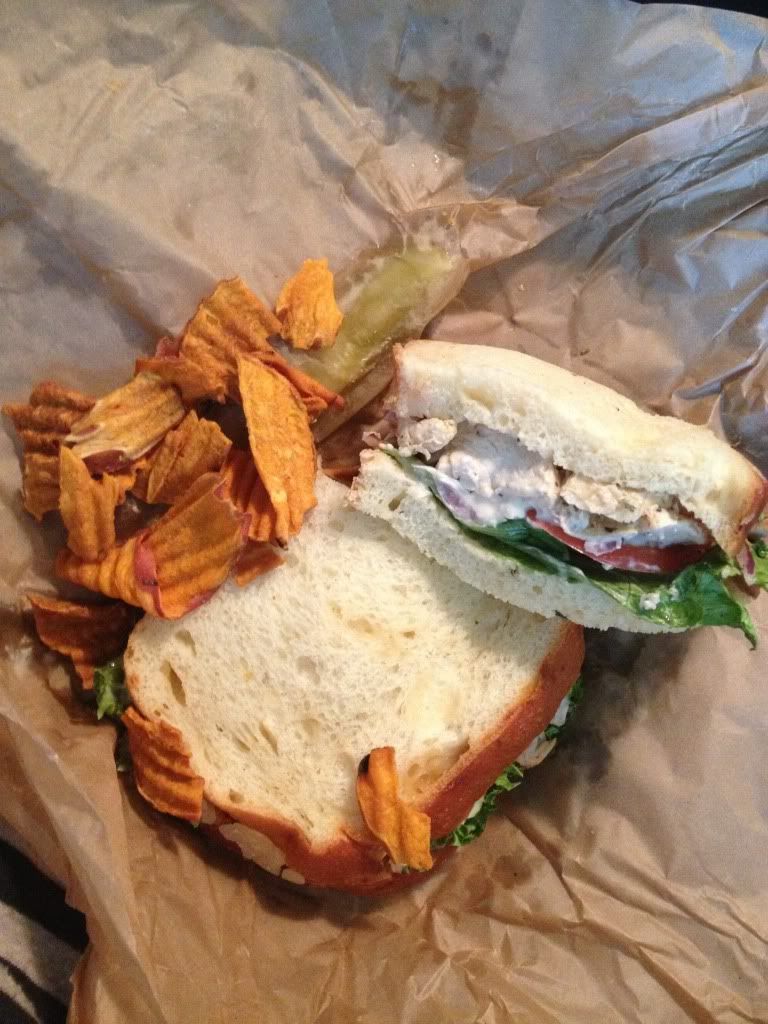 My hubs was sweet yesterday and brought me home leftover Panera Bread sandwich!
1-2:30pm: My littlest sleeps for 1-3 hours for her nap everyday. So I usually pop in a movie for my 4 year old to watch so I can actually eat my lunch and get on my computer to check my fantasy football, write a blog post, or study. At some point I usually get asked by my 4 year old to come sit on the couch with him and cuddle to watch his movie. If that happens I sometimes fall asleep for a few minutes and enjoy a nap with my 4 year old stealing my covers and my min pin walking all over me.
2:30-4:30pm: Operation Entertaining Mama goes into effect. I usually have something planned for this time. Either going to run some errands, going to the grocery, or a playdate; but if I don't have anything going on I take the kids on a walk, play in the backyard, or find a way to entertain them inside.
4:30pm-5:30pm: Dinner. Yeah, we eat early but that's just to avoid the next round of meltdowns that usually begin around 4:30.
5:30-7:30pm: Lately we seem to not be at home during this time. Where we are I'm not sure...baseball practice, baseball game, back to the gym so I can get a training swim in...Or we head to the playground. Anything to entertain them!
7:30pm: Time for the littles to take a bath and the smallest goes right to bed. This is usually quite a noisy event in our house. Both kids WANT to take a bath but both kids scream on the way to the bath. Yeah, I don't get it either.
8pm: I take my shower right after I put my littlest to bed so I can head downstairs and clean up the kitchen and take a seat at my desk and study.
8:30-10:30pm: Study and try to catch up on my blog. I'm not gonna lie there may be a glass or two of wine inserted in these 2 hours.
11:00pm: Get in bed and pass out. I could seriously go to bed at 9pm every night but a girl's gotta do what a girl's gotta do.
It's kinda funny looking at your day from an hour to hour time frame. Makes me think I'm wasting time somewhere along the way but when you have two small kids there's only so much you can do to be efficient with your time. What does your day look like?