What is your favorite healthy and filling breakfast?
If I have time I love to make scrambled egg whites with roasted red bell pepper, avocado, and feta cheese on a tortilla. Yum!
What keeps you motivated?
Being able to wear my clothes. I love trying on something in my closet and fitting into it even better than the last time I wore it!
What's your favorite way to change up your routine?
Add a new workout. Lately it's been swimming. I love the challenge of something new to conquer.
What's your go-to "get back on track" tip?
Sign up for something. Whether it's a 5k or what. But it makes me focus.
What is your favorite distance to race?
Half Marathon. It's something I definitely have to train for my I don't feeling like I spend ending hours on the pavement.
Name one thing on your fitness bucket list.
There's so many! One for sure, is to qualify and run the Boston Marathon
Best reason for living a healthy lifestyle.
Seeing my kids want to join me. My almost 4 year old son is currently trying to swim all the way across the pool and is determined to take of the training wheels so he can do a triathlon next year! I love seeing his passion and determination.
Favorite workout at the gym or home?(pushup, crunches,etc)
That's a tough one. But I love triangle pose in yoga. There's so many modifications you can do with it and it works and stretches so many parts of your body that it's a multi purpose pose.
Show us your shoes! Take a picture of your fitness shoe pile!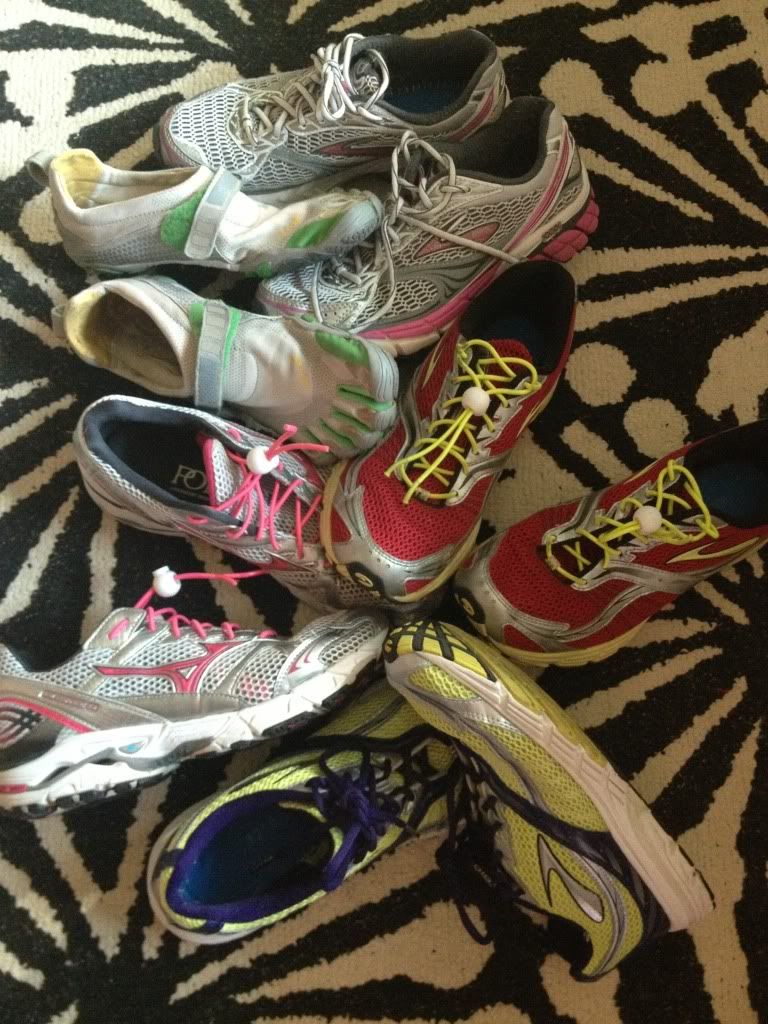 Fitness Survey Link Up