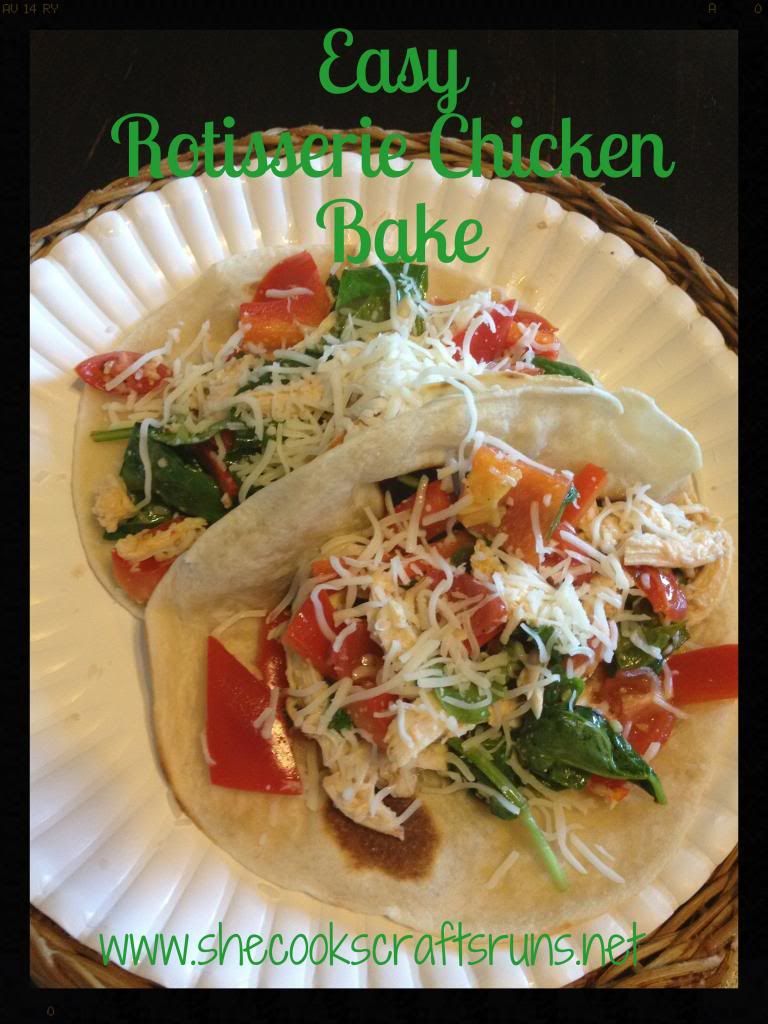 When we have baseball practice a quickly made and eaten dinner is a must. I picked up an already cooked rotisserie chicken so I didn't have to cook any meat. This super easy and quick bake is fully of healthy goodness and flavor.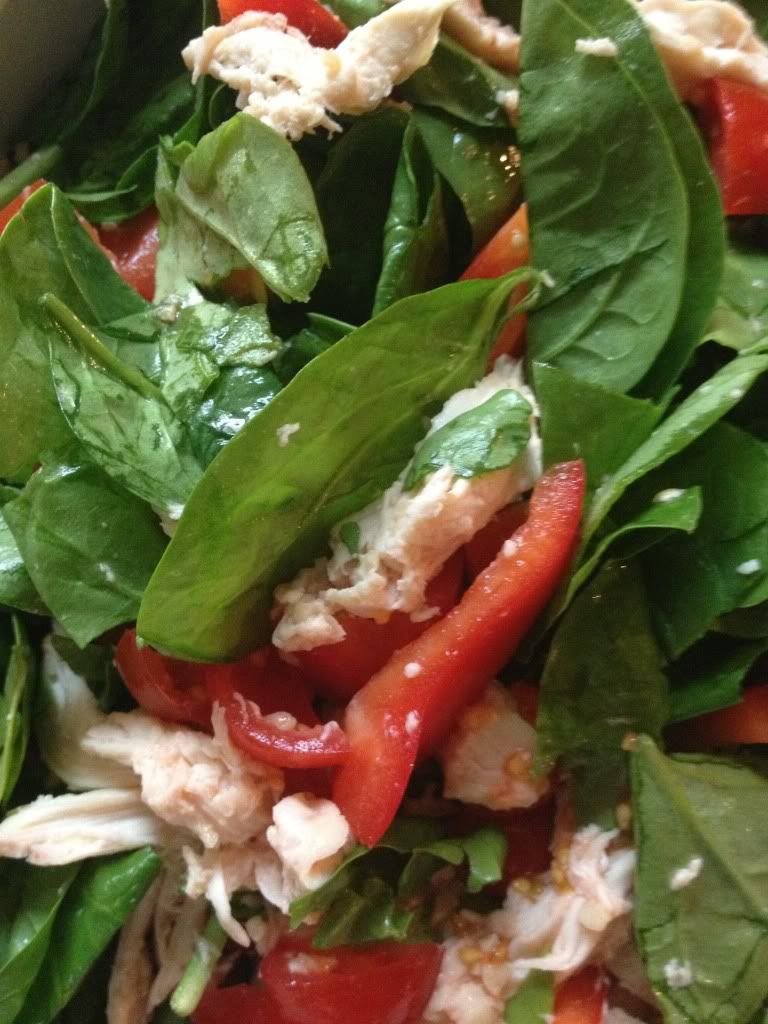 shredded chicken
1 cup diced cherry tomatoes
2 big handfuls of spinach
1 diced red bell pepper
2 tbsp EVOO
1 tbsp minced garlic
1 tsp onion powder
1 tsp Nature's Seasonings
Throw everything in an oven safe cook pan and mix. Bake at 350 degrees for 25 minutes.
Seriously, so good! I made ours with tortillas and a sprinkle of shredded mozzarella cheese but I would also suggest eating it with pita bread and some hummus. Yum!