After posting my Aggie wreath I made, I've had several requests to show a tutorial on how to make one for yourself. Well, I was unable to vlog this time but I have pictures. Please let me know if the pictures don't fully help because I can probably get a vlog tutorial up within the next few weeks.
First, I must suggest beginning with 2 small (15 ft) rolls of 6" burlap to give your wreath a base. Then choose 2-3 accent rolls (colors/patterns) to enhance the wreath and give it personality. You can always add a bow or make a plainer wreath and add elements as each season changes.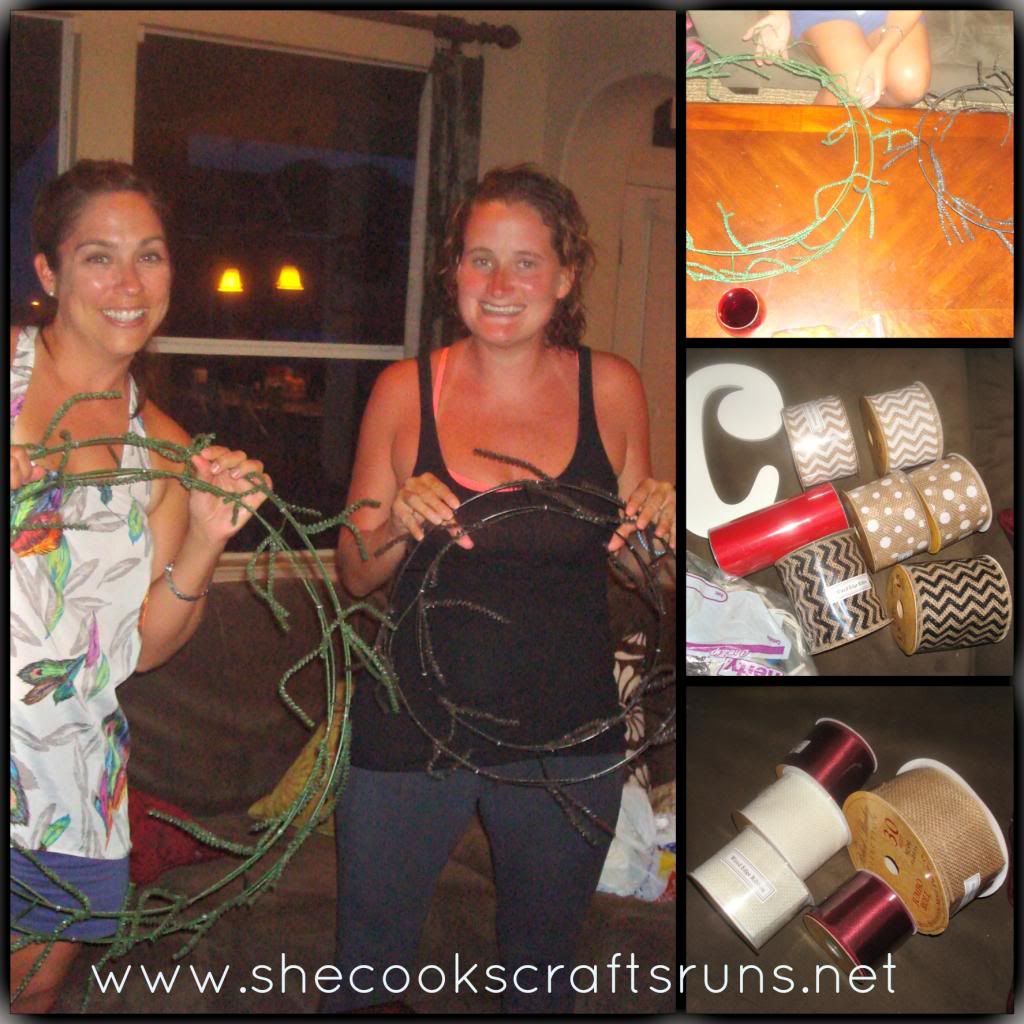 Two of my lovely wine night friends were kind enough to pose with their empty wreaths. Their ribbon selections are two the right. Now, I have to pass on a few lessons we learned. First, you must have the plain burlap base, otherwise it turns out too busy. Second, your ribbon must be at least 3 inches wide, otherwise it just doesn't work right. I'll show you later.
For now, a little step by step. You need to tie off the end of the ribbon on the wreath then continue looping it aka making a bunch alternating directions. I've tried to take step by step pictures here.

Now the looping is done correctly however this is how we learned our lessons earlier. The thin ribbon and patterned ribbon to start just don't work. However, I'm interjecting photos of another wreath that had the correct base and show how to add the patterns.
With each new roll you need to tie off the end so it stays where you want it to. You also need to tie at each loop and at the end of each roll of burlap/ribbon. So for the pattern you start by tying it off but flip the wreath over so you are looking at the front and stuff just enough of the ribbon through where it fills in whole in the plain burlap and is well balanced.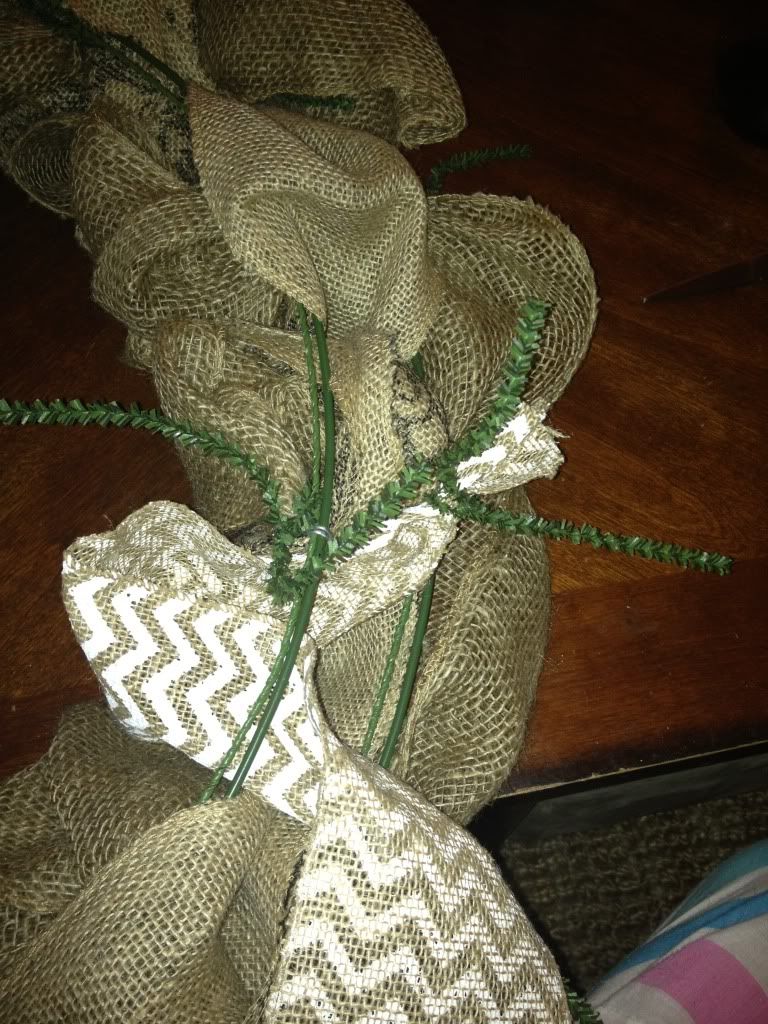 Below is a few photo of recent works: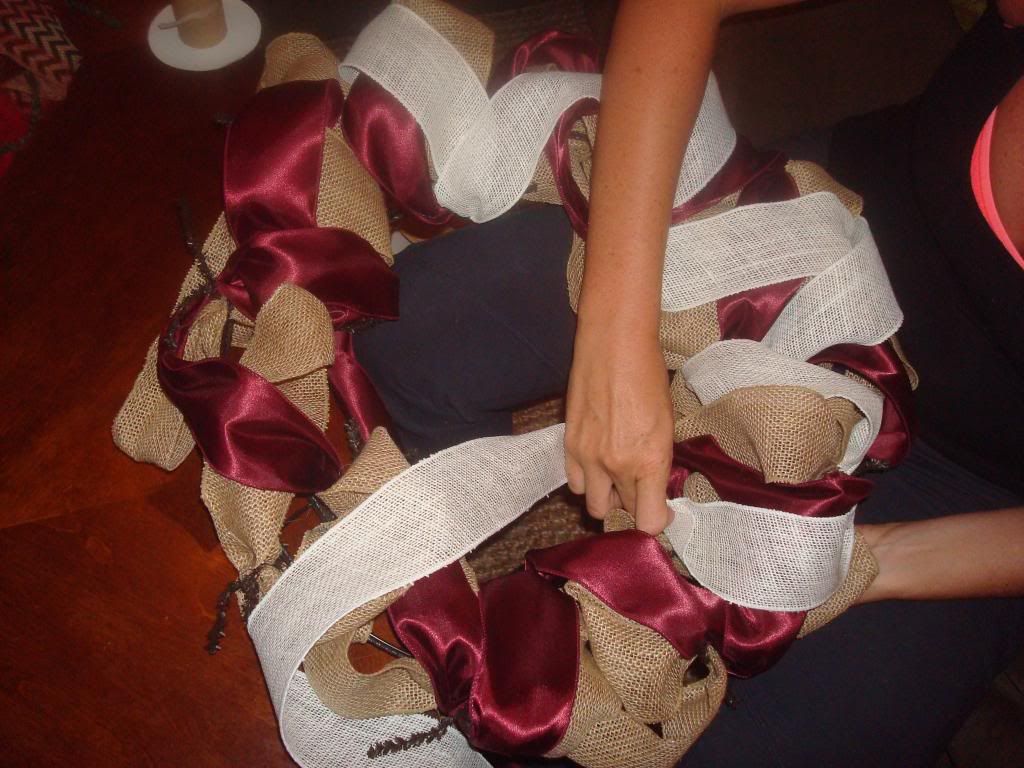 Now, do you understand why the ribbon should be wider? It just doesn't work.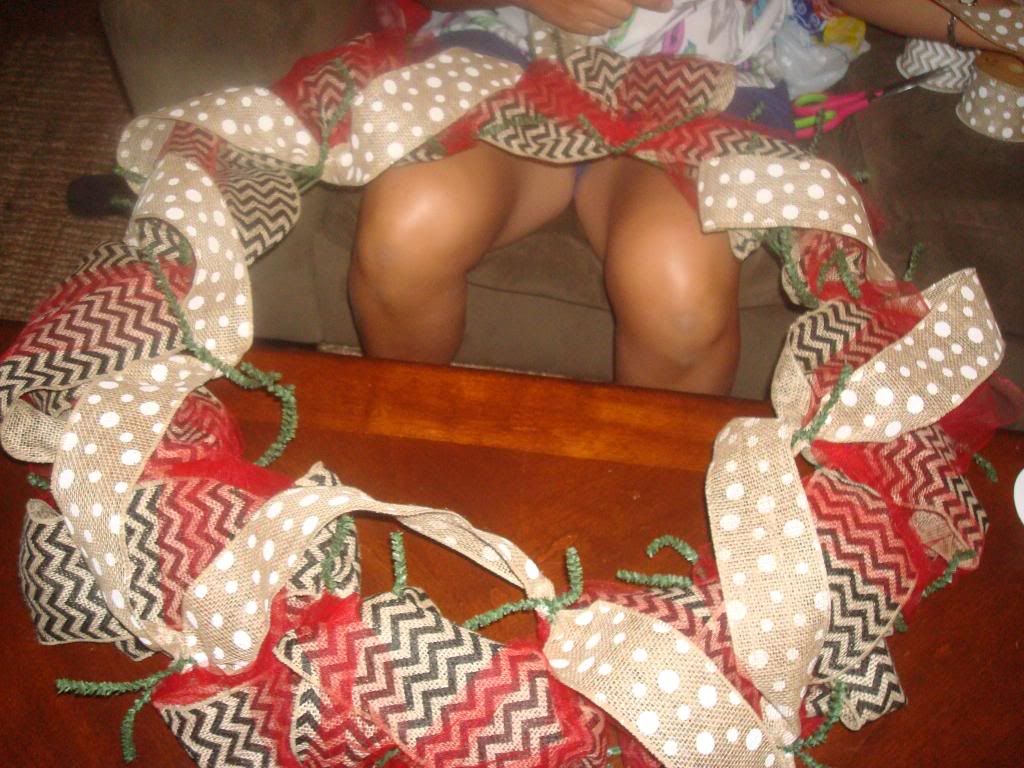 This Tech wreath has great combo of patterns and colors BUT it need the neutral burlap base.
I though this neutral, classic inspired wreath turn out great. My friend wanted something neutral that she can change out add on's for each season/occassion. For instance, add some little pumpkins for Halloween!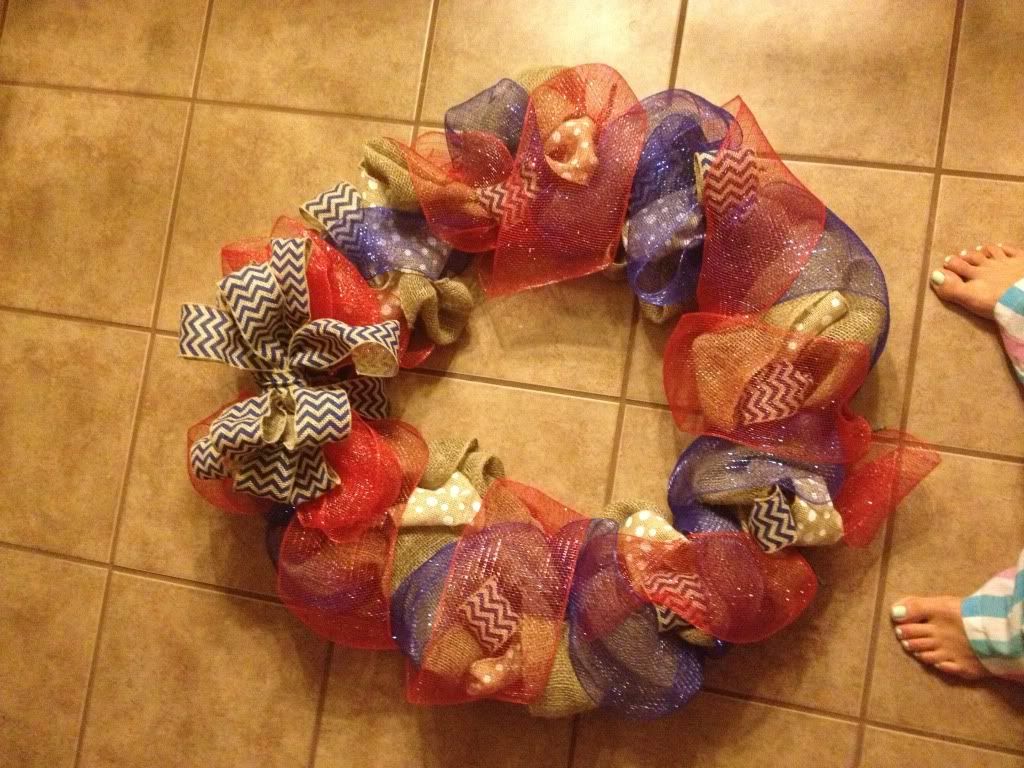 Sorry for the sideways photo! Hehe! This is a Texans wreath I made. I think there might be a little too much going on but it's for football season so I think it is do-able. I used the colored deco mesh to add some flair.