**DISCLAIMER!!! I am not a professional trainer. I have lots of workout experience but do not attempt the exercises unless you are okay to do in your own capacity and without pain.**
The back is one of the most worked parts of our bodies. Unfortunately we often use it when we should be using another body part i.e.. remember that box you picked up and hurt your back when you were supposed to be using your legs to lift it? Yeah...So one of my favorite moves to work on my back is by doing Supermans. Now, keep in mind this is an advanced move. So DO NOT attempt if you have neck or back problems.
The plain Superman looks like this.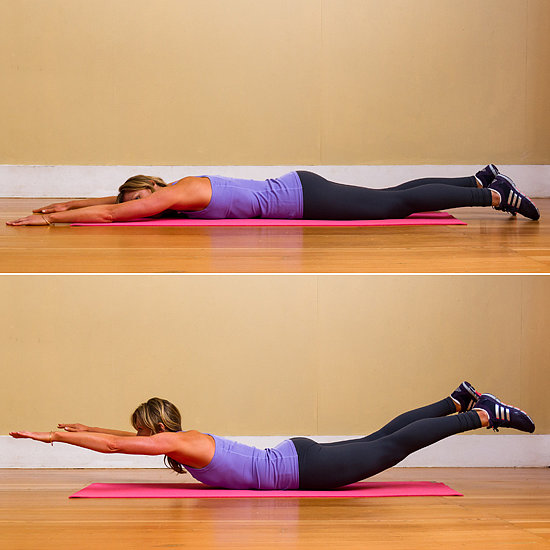 Of course you can add more challenge by pulsing once the arms and legs are off the floor or holding weights in your hands.
You can also just do a wonderful yoga move that I love for the back.
Bow
Yoga Journal
has a great breakdown on
bow
(and another move you'd like to try).
#Goalscheck
My goals for this week:
- Design some fitness classes and come up with a few names to pitch to my manager
- RUN! it's supposed to be cooler so I need to take advantage.
- Get rid of my cold/sinus infection/cough...
- Drink lots of water
- Cook lighter!