First Swim

I swim with my kids all the time. I do not however swim laps EVER! After asking around for some advice, I decided to swing by Academy and purchase a silicone swim cap, goggles, and a one piece swim suit. Since I felt I was prepared to take it on, I donned my swimwear and hopped into the pool.
It was WAY harder than I anticipated. The swim cap will take some getting used to but I definitely think it's a must since my hair is so long. Let's just say, I don't think I got it on all the way...
Yeah, all of my hair except my bun was wet. Good thing I'm starting my practicing early! The cap was a little suffocating but I think I'll get used to it. Kind of like the one piece, I NEVER wear a one piece so the total body coverage and having to totally take it off to pee is something new.
HealthIER Homemade Jambalya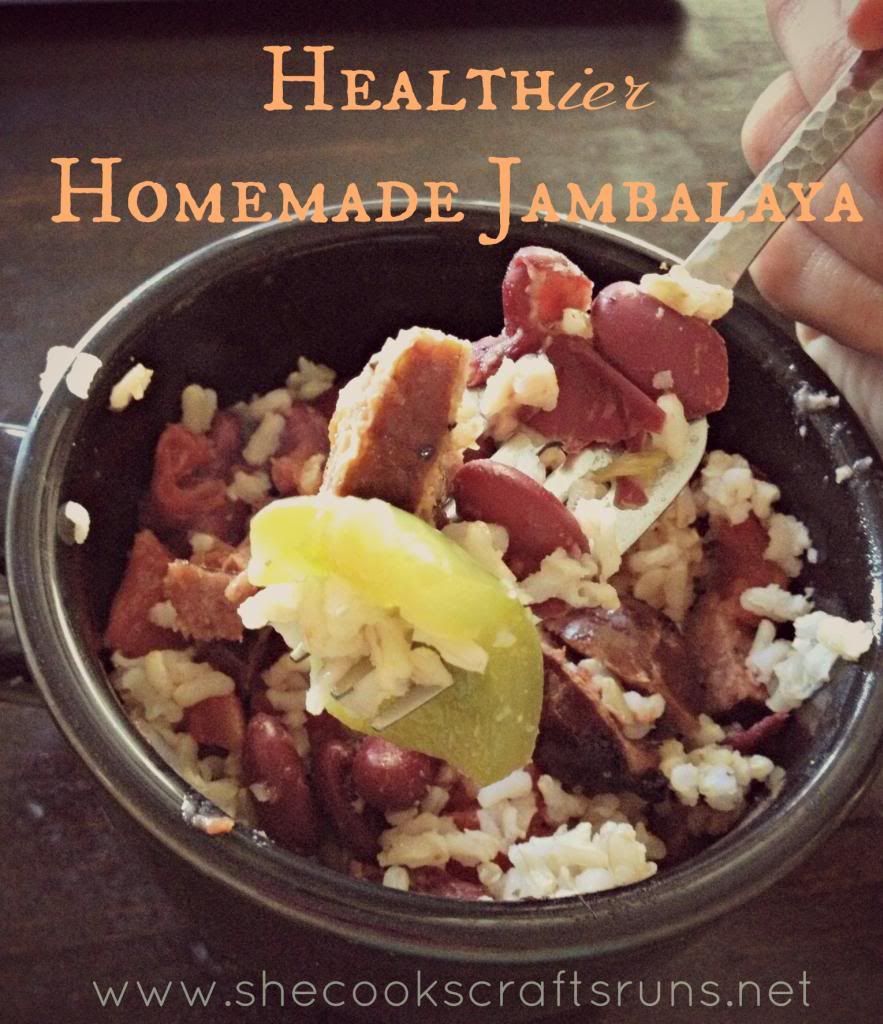 I ended up with a whole bunch of spicy Holmes sausage so I came up with a whole list of dinners that used the tasty meat. This was one of my favorites that I came up with. Yes, there isn't a rue but the spicy combination of flavors definitely resembles a good ole jambalaya.
Ingredients:
2 chopped green bell peppers
1 chopped white onion
1 can Rotel
2 cans of drained and rinsed red kidney beans
1 can stewed tomatoes
1 bag cooked brown rice
Tony Chaceras Cajun seasoning
OPTIONAL: shredded cheese
Slice the sausage and warm in a pan, toss in the bell peppers,Tony Chaceras(to taste), onion, Rotel, beans, and tomatoes. I used can red kidney beans because I was short on time but you can always make your own. Once the onions and bell peppers have softened mix the rice in and serve.
If you don't mind the added calories, some shredded cheddar adds a bit of creaminess to the dish. I loved how tasty and free of unnecessary soupiness this light take on a super yummy dish turned out!