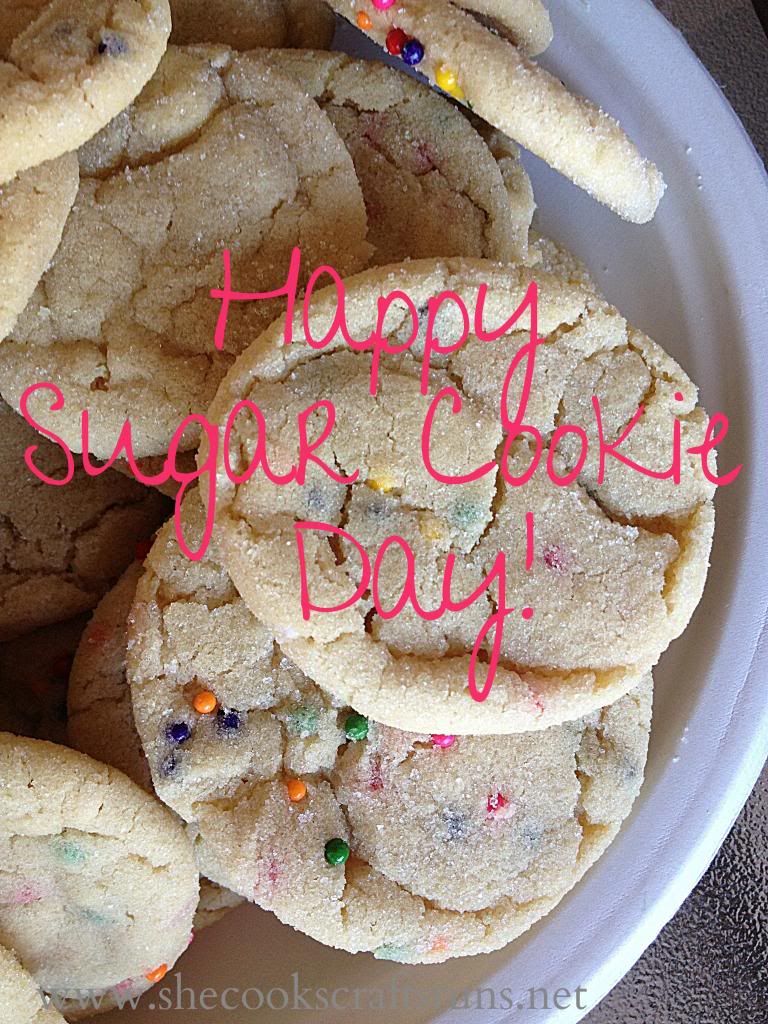 Happy Sugar Cookie Day! I decided we should celebrate it properly by making a batch of sugar cookies! My SIL makes THE BEST sugar cookies so of course I used her recipe and you are lucky enough that I'm sharing it with you today!
The kids LOVED em!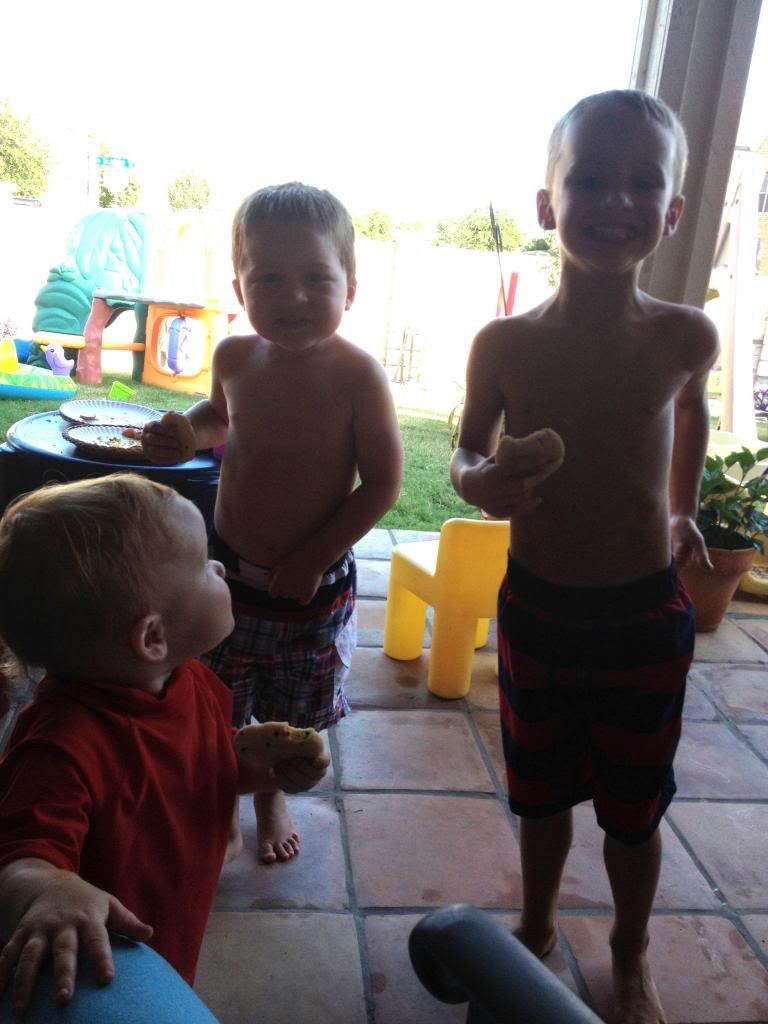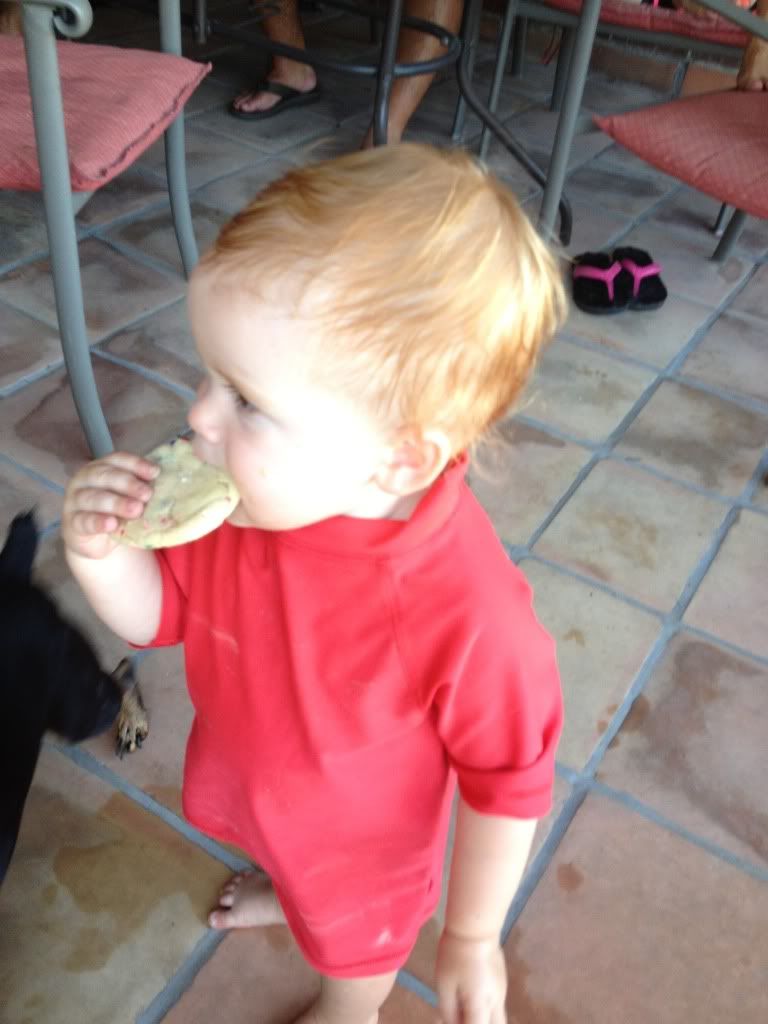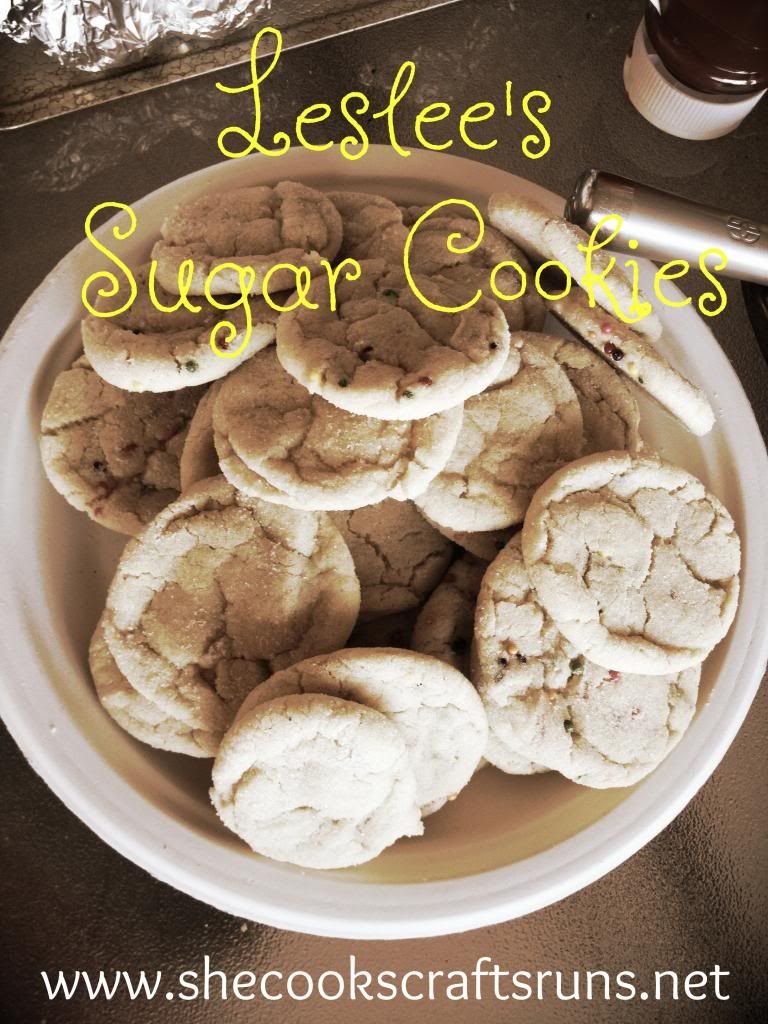 1/2 cup of butter -- I LOVE "I cant believe its not butter" baking sticks
4 tsp. of vanilla (thats a total guess... I just put a LOT, seriously.. you can't have too much!)
In your mixer cream the butter, shortening, and sugar. Meanwhile, in a separate bowl combine the flour, baking powder, and baking soda. Add the egg and vanilla to the mixer(the butter, crisco, and sugar mixture). Mix on Med. for approx. 1 min. Gradually add the flour mixture to this batter. Now, if you want to make cookie shapes I would add a bit more flour, roll it up into a loaf, sprinkle sugar on it, and put it in the fridge for a few hours in wax paper.
I rolled the mixture into balls, I rolled the balls in a bowl of sugar (def. do this!) next, put the balls on a cookie sheet and flatten them with the bottom of a glass cup! Bake at 350 for approx 10 minutes, dont let them brown though! Take them out and put on cooling racks.
Pinterest #Pin Up Party