Last weekend one of my best friends asked me to cater for a bridal shower for yesterday. I almost said no but I just had to say yes. So I texted her a list of ideas and she narrowed it down to her choices.
She chose:
Greek Salad Skewers
Fruit Salad
Mini Cupcakes
Punch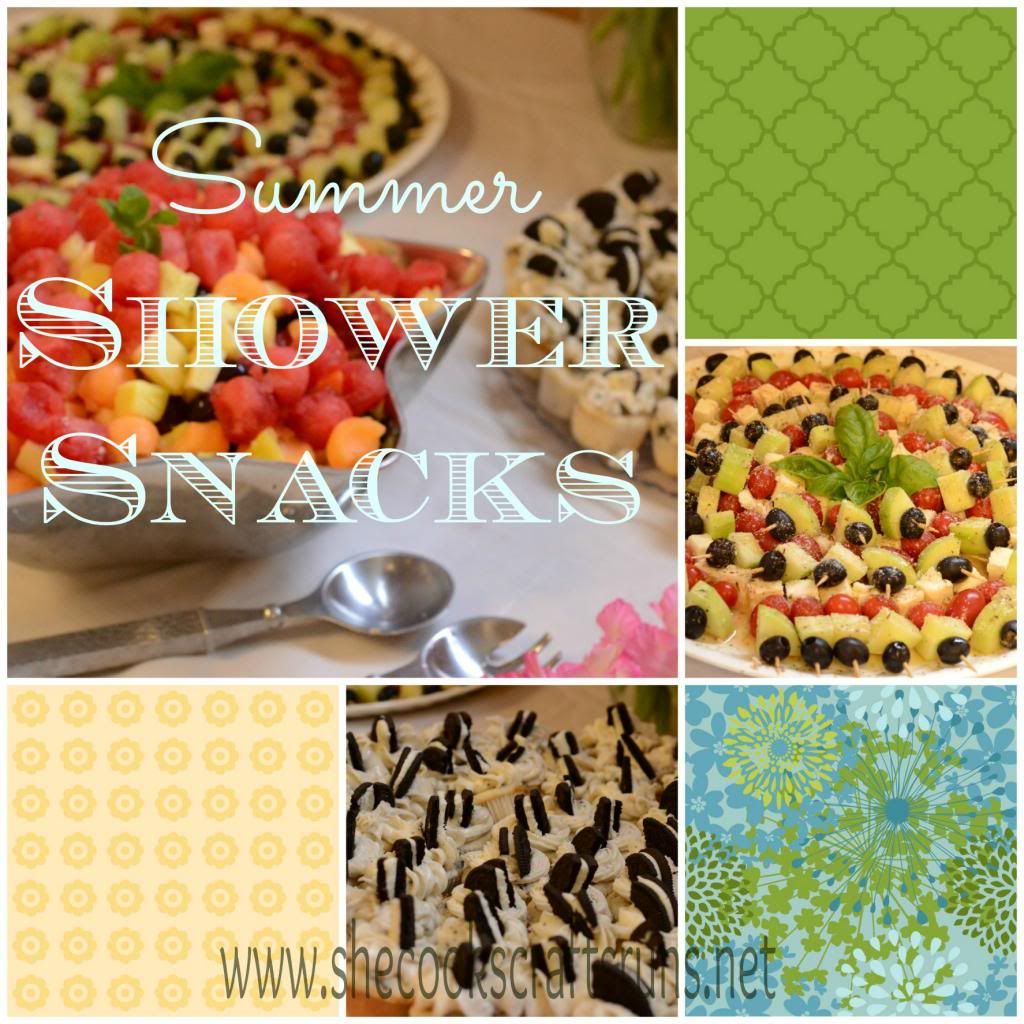 I was super nervous about the Greek Salad Skewers because I wasn't sure how the Feta cheese would cut. But I just bought a block and marinated the block of Feta in EVOO.
I used a medium sized skewer and put a cherry tomato, piece of cucumber, black olive, and small cut of Feta on each. I drizzled Greek dressing and some Parmesan cheese on it before serving.
Greek dressing:
Italian Seasonings
Onion Powder
Garlic Salt
Salt
Pepper
Garlic Powder
Red Wine Vinegar
Balsamic Vinegar
EVOO
Dijon Mustard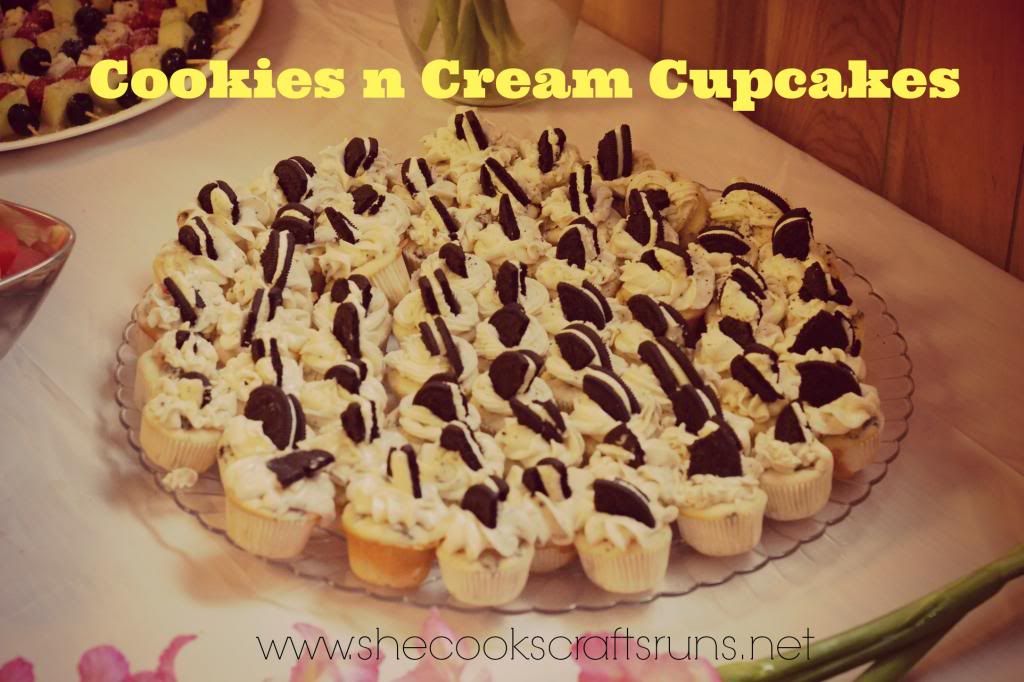 I made some Cookies n Cream cupcakes because I didn't want to have to make separate chocolate AND vanilla cupcakes. The cookies n cream seemed like the perfect mix of both worlds. I got my cupcake recipe from
Stockpiling Moms Cookies n cream recipe
. I've made these once before and they were delicious. This time they came out perfectly moist and super yummy!
I used my own adaptation for the icing and I will admit that I put crushed oreos in the icing itself but I would NOT suggest doing this because it caused me tons of problems trying to ice the cupcakes with my icing squeezers!
Cookies n cream icing:
2 sticks of room temp nonsalted butter
about 4 cups of powdered sugar
about 2 tbsp of vanilla extract
I made a fruit salad with strawberries, pineapple, cantalope, watermelon, and grapes because who doesn't love fruit salad!
Of course you have to wash all the grub down with something! So I made my go to party punch! My SIL introduced me to this stuff and I LOVE it!
Pineapple Punch
Fresca (1-2 Liters)
Pineapple Juice (1-3 large cans)
Lemonade mix (I use Countrytime)
Ice or water
OPTIONAL: Add some fruit to infuse