I am so behind! I'm busy prepping for a wedding shower I'm catering so I'm running around like a chicken with my head cut off. I am writing this post as my little B naps, R watches Cars, and I manage to sit to eat a Totino's pizza. Yes, I know that Totino's pizzas are terrible for you but they are a weakness of mine, I love them!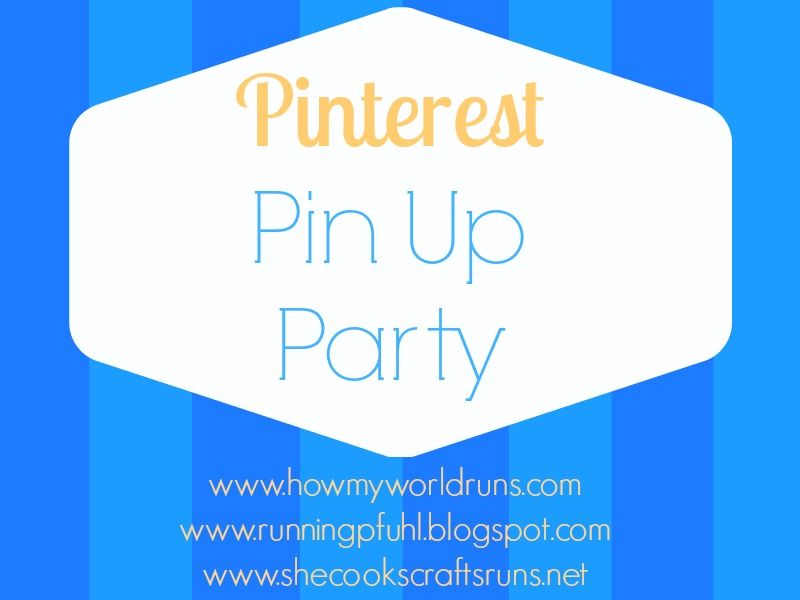 Well, I'm excited to tell you about a Pinterest Party my friends
Sarah
and
Shelly
and I are starting. Every Tuesday come link up to our party and share your post on your favorite pins of the week. This way we can check out one another's best finds. Of course, if you have a post that you are especially proud of, link it up so we can check it out and pin it for ourselves! Be sure to include the links and information of your pins so we can repin them on our own pinboards. Also, share the party on Twitter or Facebook using the hashtag #pinterestparty!
Pin of the Week
I know I usually share more but I'm sort of cramped for time this week so I'm just going to share my one fav.
This table is by Jen at
Tatertots & Jello
. It's spray painted and mod podged fabric covered in resin. Isn't it cool! I could totally see myself redoing some of my tables like this!
Pinterest Pin Up Party