Yay! It's time for this month's Literary Junkies Linkup! I love the third Tuesday of the month for this great reason.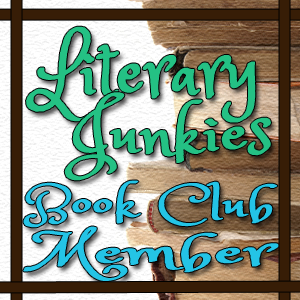 1. What are you currently reading? Tell us about it.
The Other Queen by Philippa Gregory. I usually LOVE Philippa's books but this one just seems to keep wearing on and on. But I have to finish it! I think I remember what happens to Queen Mary of Scots but I just can't quite remember. Isn't that where the "Bloody Mary" thing comes from?
2.
Who is your favorite book character and why?
I loved Katniss in the first book of the Hunger Games. She was such a modest, badass in the first book! After the first book she went kinda nutty though. I also loved
Hermione
Granger in Harry Potter. She was so smart and pretty. I loved that the cute guy asked her to the dance and she surprised everyone by looking so pretty!
3. What would the title of your memoir be?
For Reals.
4. You be the director!
Cast your favorite book characters for the movie version that has not yet been made.
That's a hard question!
The White Queen
by Philippa Gregory.
Elizabeth Woodville - Rachel McAdams or Olivia Wilde
King Edward - Ian Somerhaulder
Jacquetta Woodville - Catherine Zeta Jones or Kelly Rutherford
Princess Elizabeth - Ashley Benson