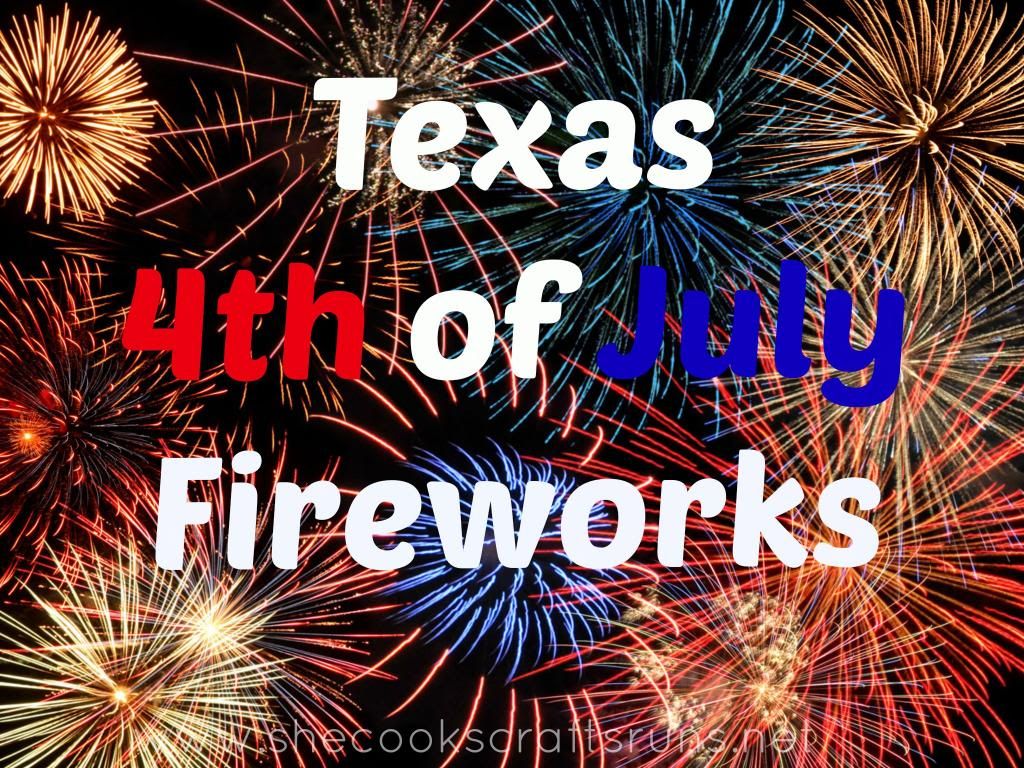 One of the major topics of conversations I've been having with my friends around the state is "What are you doing for the 4th?" Just about everyone is going to a parade and watching fireworks. Now as I remember over all the years of going to fireworks, it was always a pain the hiney to find out the information about the fireworks celebration.
Since I'm not doing a meal plan this week, I thought this would be a fun way to get all those Texans out there involved in letting folks know about their fireworks and what is going on in their neck of the woods.
I'm including a list of the ones I've received information about but I'd love for you to add on to my list. Please leave comments on my post or on my facebook with links to your fireworks celebrations!