It all started with my need for some heat resistant plants on my front porch. So my trip to Lowes and Home Depot ended up with a basket of beautiful succulents and some pebbles! Of course I used my pin from Pinterest that I featured on my Pins of the Week to help me create my beautiful terrarium and succulent planters.
I've had this super tall vase but other than Christmas I never use it. So I was so excited to see
this pin
on Pinterest and I had to make my own beautiful terrarium.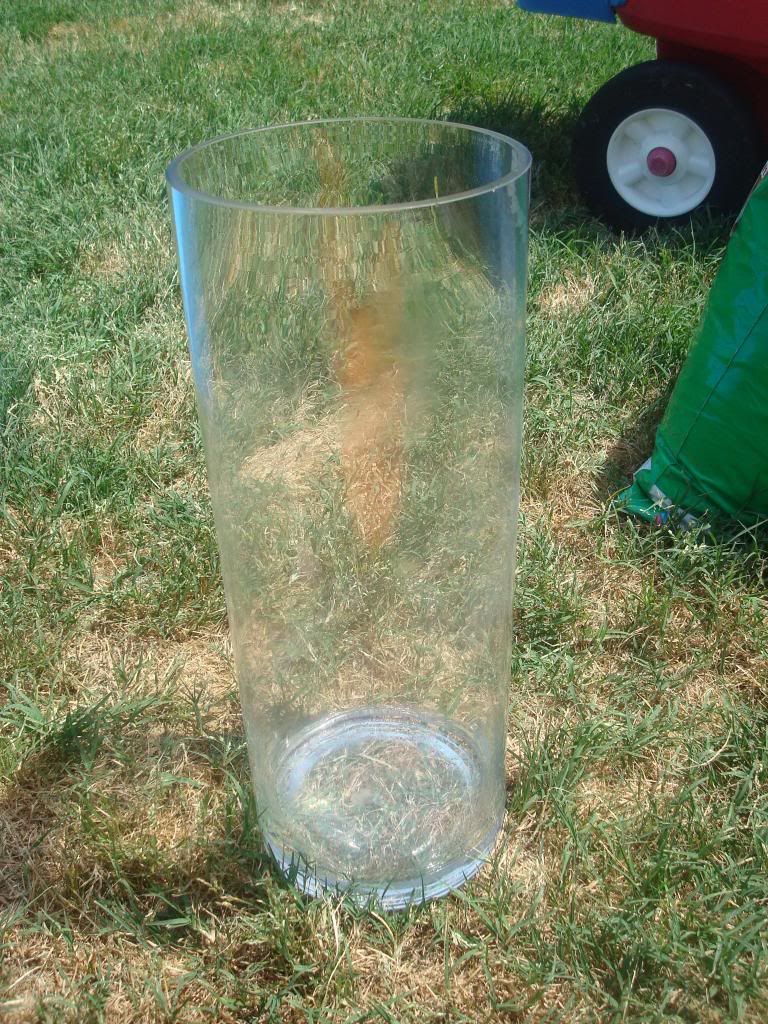 I filled the bottom with about 2 inches of 1 inch rocks to provide drainage for the garden.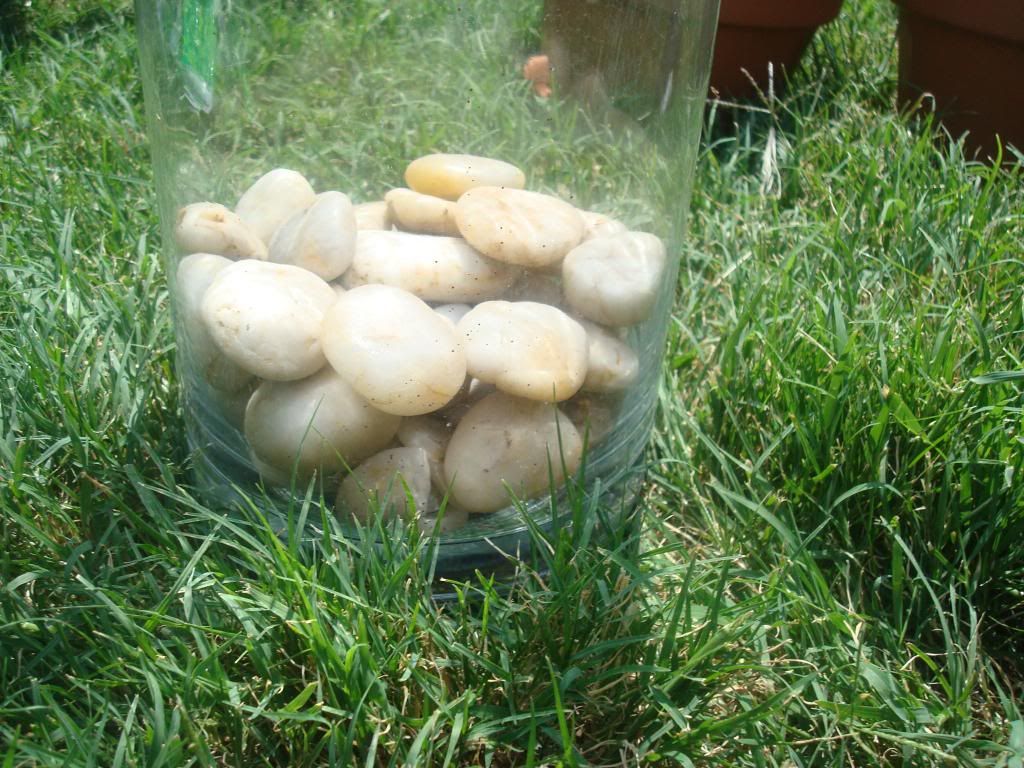 Then I placed my three plants in and filled it in with potting soil.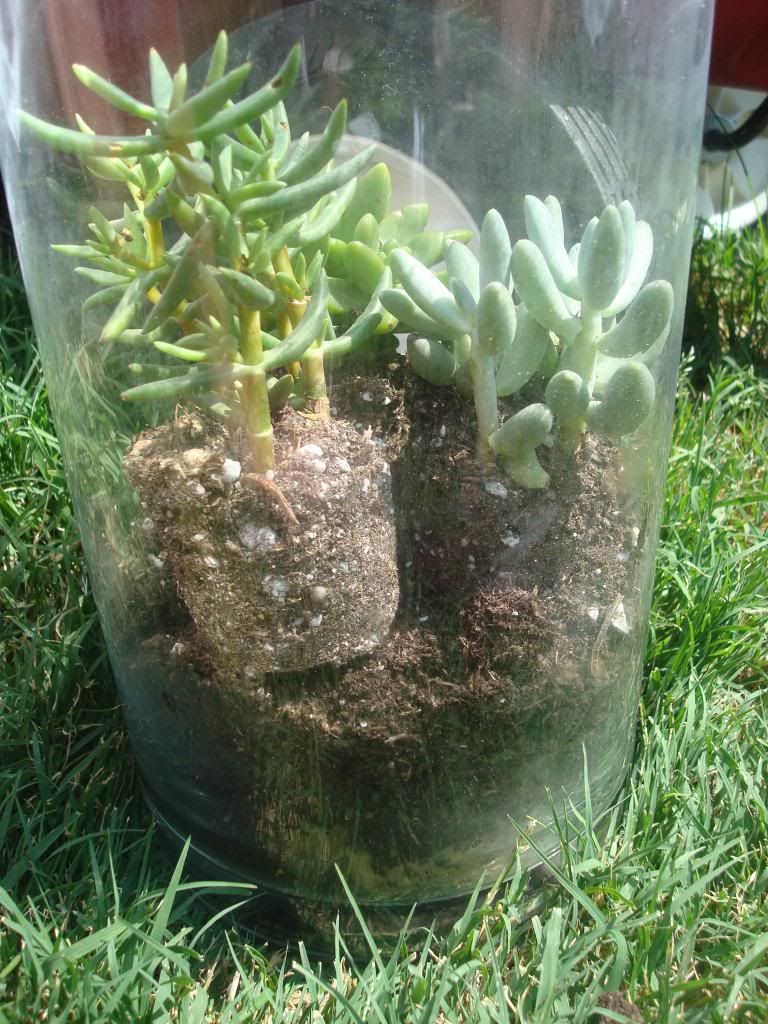 It's sitting in my front entry to welcome guests into our home.