Last night I surprised my meat lover of a hubs with a salad for dinner. To say the least, he wasn't too pleased at the thought of having a salad for dinner but...he LOVED it! And he kept saying later in the evening how surprised he was to still be full from it. It was so yummy!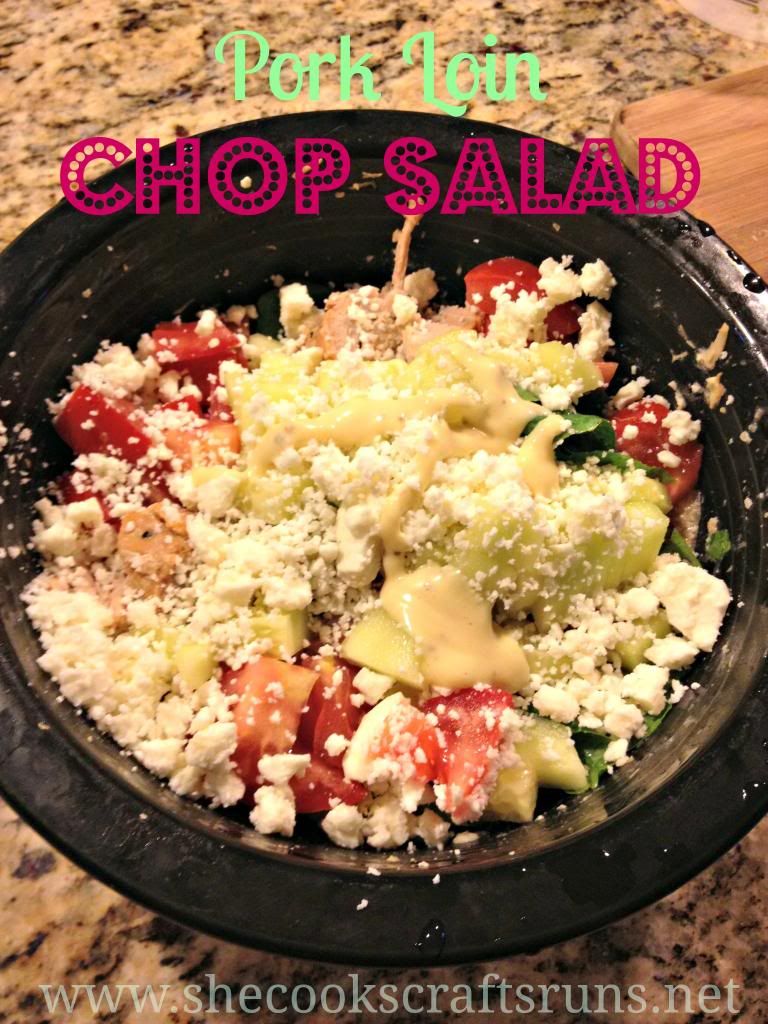 1/2 avocado
1/2 tomato
1/2 cucumber
Pork Loin cooked in the crockpot for 4 hours in 1 cup water (drain when done cooking)
Romaine lettuce
Feta Cheese (to liking)
1 tsp - 1 tbsp Cardini's Fat Free Caesar Dressing
Through it all in the bowl and mix and EAT! Yummy!