My husband and I usually "try" to reserve large, "I really would like's" for special "days" i.e.. Mother's Day, birthdays, anniversaries, or Christmas. So we really try to think about things we've been wishing for and then ask then.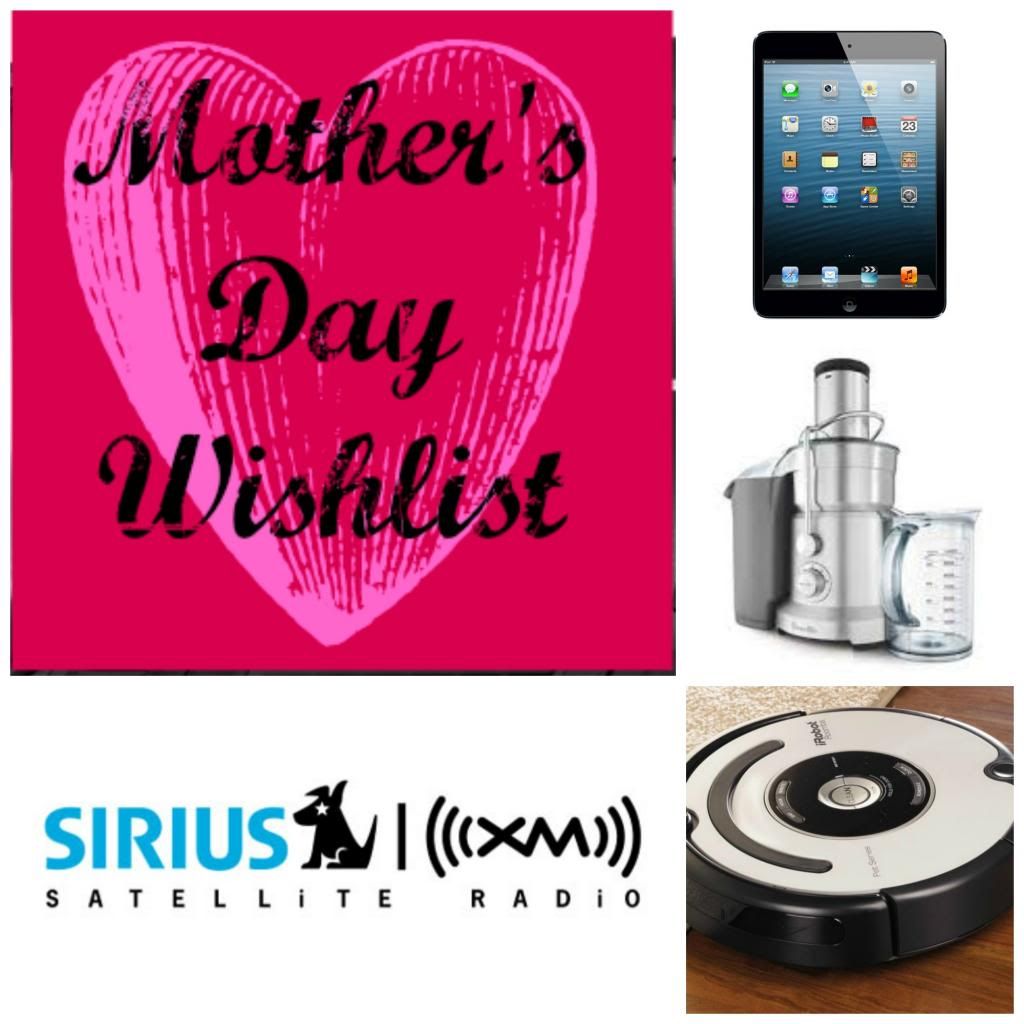 I would like to mention that I'm not asking for ALL of these items. They aren't cheap and I'm merely saying that I would love to get ONE for Mother's Day, hey I'd be more than happy with a getaway instead!
These are some items on my "I would really like" list:
Robotic Vacuum: I hate vacuuming and I have two dogs. 'Nuf said!



300mm lens, I've been wanting one of these bad boys for a long time.
Vera Bradley Double Zipper backpack: I'm trying to move from a diaper bag to a purse and this looks like the perfect transition.
Extra large coffee cups: Because I love HUGE coffee cups and only currently own normal sized coffee cups
Ipad: I love the one I got for my hubs and wouldn't mind having one to live in my diaper bag.
Juicer: I love the idea of having a juicer to make my homemade concoctions whenever.
Satellite Radio: Because I love the 90's station! Seriously, on Sunday's they pick a random week of a random year in that decade and play the Weekly Tops. Trips down memory lane are alot more frequent and I don't have to listen to the same old songs over and over like normal radio.