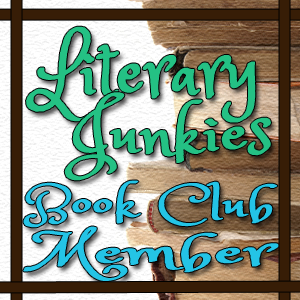 I'm so excited to co-host this awesome book club with my fabulous hostesses Taylor from
Pink Heels Pink Truck
and Lesley from
By the Porchlight
. Thanks so much for the opportunity and the chance to bond over books!

This month's questions:
1) What are you currently reading? Tell us about it.
I just finished the Hunger Games Trilogy and I tried picking up The Great Gatsby and quickly lost interest. I'm heading to Barnes and Noble today to pick up some good reads because the kiddos will be in school so I stroll the bookstore at my leisure. The Silver Linings Playbook is a possibility and so it the second book in Ken Follet's most current trilogy Winter of the World. I'm sort of in that "after reading an intense series" shock of What-do-I-do-NOW?



2) Summer is just ahead and my fav thing to fantasize is laying in a hammock with a good book. What are your top 3 fav "summer" reads?

3) What are your top 3 summer "to-reads"?
1. Third book in Deborah Harkness's will hopefully come out
2. The second and third books in Ken Follet's current series
3. The Strong-Willed Child by Dr. James Dobson, my 15 month old is quite strong-willed, to put it nicely

4) What book do you wish they'd make it a movie of?
All of Philipa Gregory's books! Oh, and Roma by Steven Saylor

5) Has your favorite author published a book lately or going to publish a book soon? Tell us about it.
The White Princess by Philippa Gregory is coming out this summer! I am so enchanted by the royal courts of the Medieval Era and her stories are so engaging!