I have a Pinterest board dedicated to Mother's Day and yet I still had not decided what to do for the special ladies in my life. Well, lucky for me one of my besties shared her gift she made for her mom many moons ago. Check it out.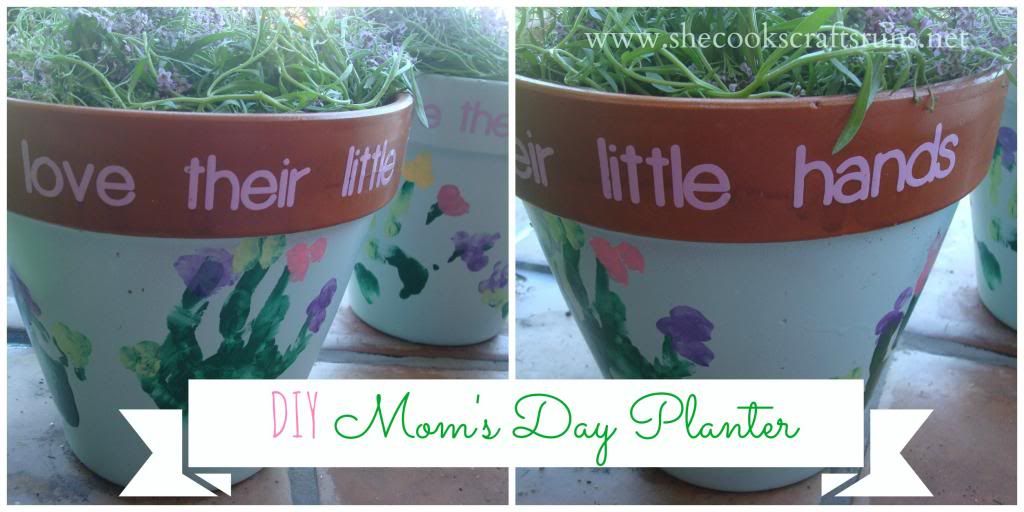 You begin with a regular tera cotta pot and spray paint it. I taped off the top on two of my three pots but you can do what you like.

Then get out the acrylic paints and their sweet little hands. I used their hands for the stems and and fingertips for the flowers. My 15 month old wasn't too happy about the hand in paint thing but my 3 year old thought it was fun.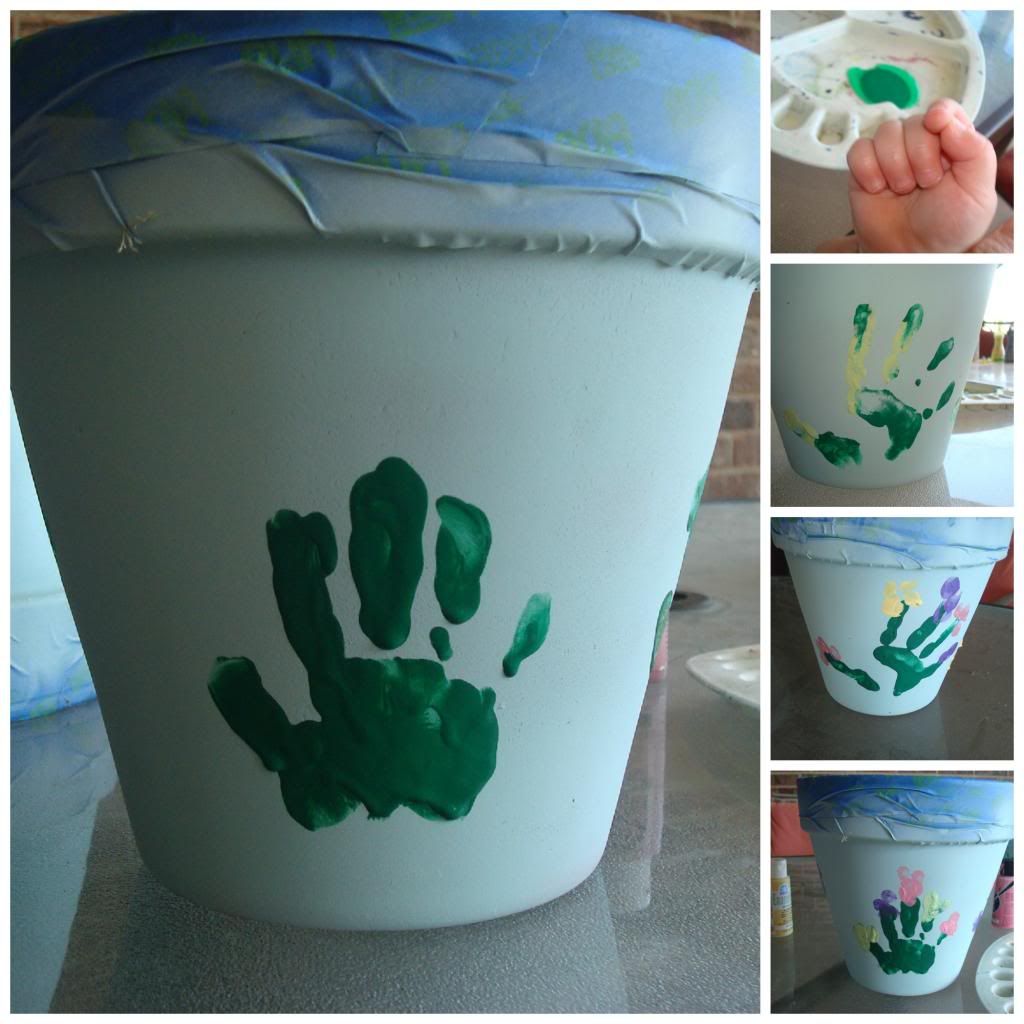 I then used my Silhouette to cut out the "love their little hands" and put it along the top of the pot. Then I sprayed two thick layer of the Rustoleum Clear Enamel to glaze the pot.