I've realized that I have a crazy habit of cooking up concoctions when it rains. Something about being stuck inside with two little kids that makes me pull out the flour and sugar!
This is my most recent result of two days of showers. I was hunting Pinterest for inspiration and ended up just going into my pantry and started grabbing things.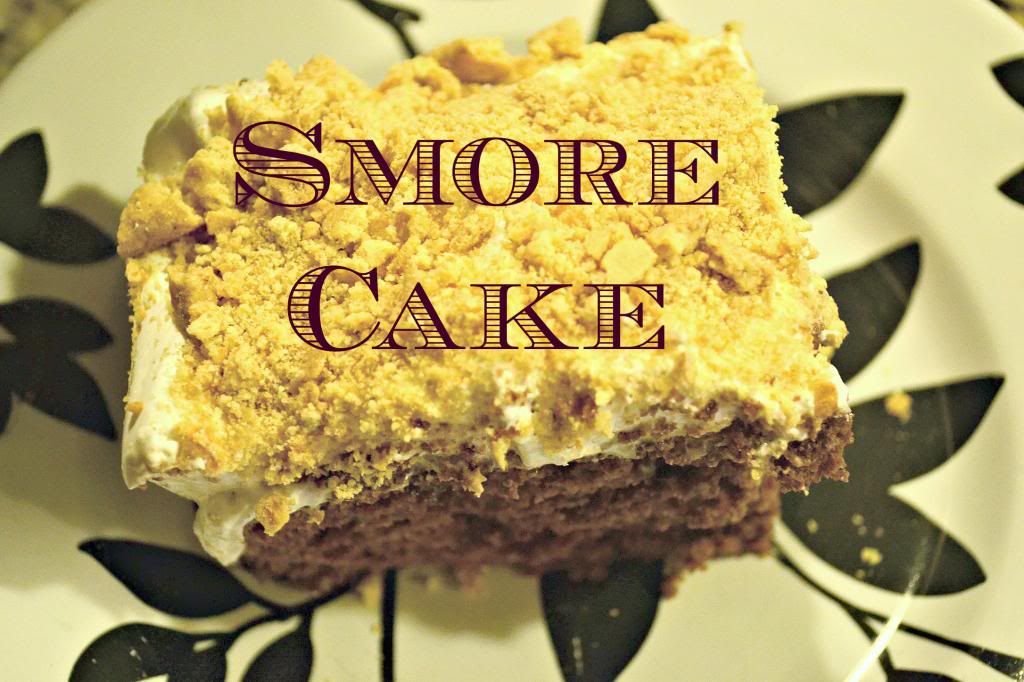 is what I came up with!
1 yellow cake mix
1 chocolate pudding packet
1/4 cup cocoa
1 unsweetened applesauce single serving cup
3 eggs
1 1/3 cup milk
1/2 chocolate chunks
1/2 milk chocolate chips
1 can sweetened condensed milk
Mix everything except the chocolate chips and chunks and condensed milk together.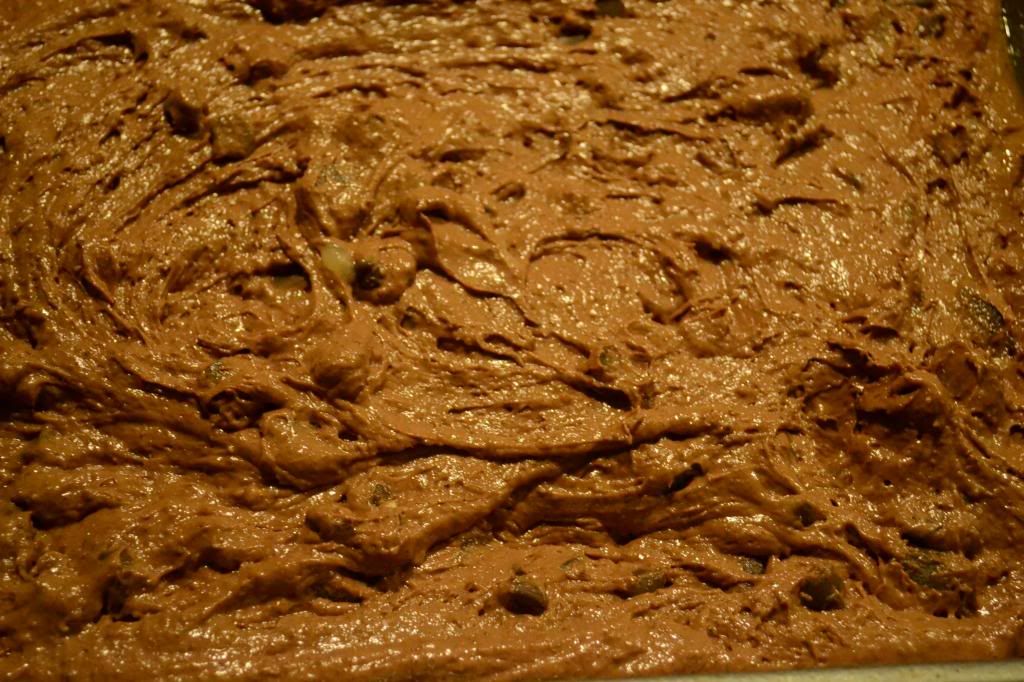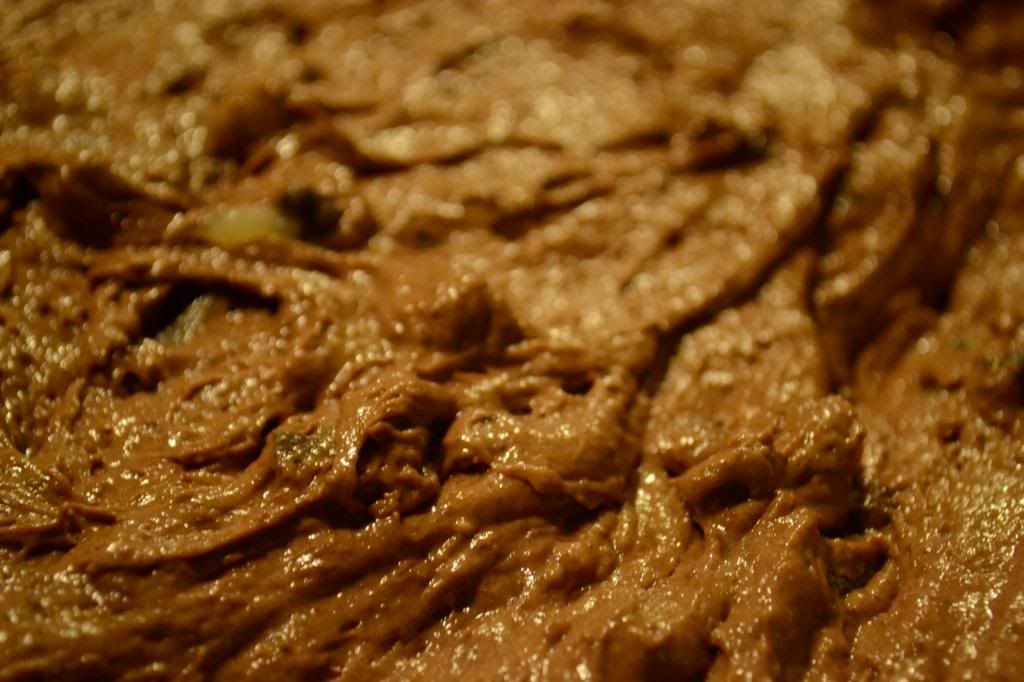 Mix in chocolate chunks and chocolate chips then pour into the pan. I made the mistake of forgetting about the chunks and chips so I added them after I poured it in the pan.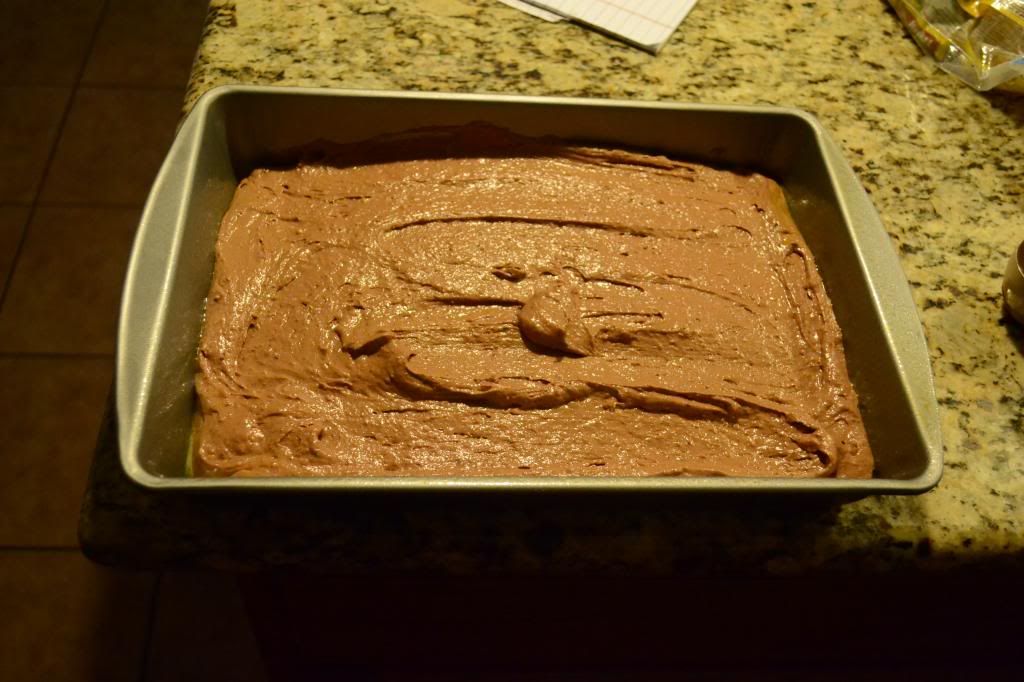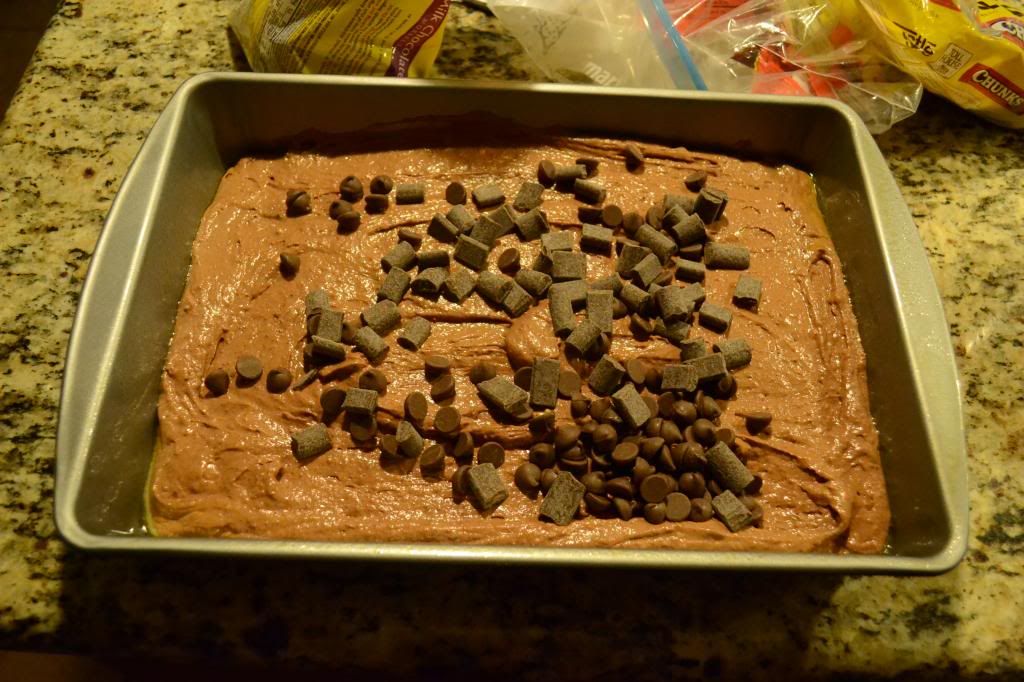 Bake at 350 degree for 25-30 minutes or until the toothpick comes out clean.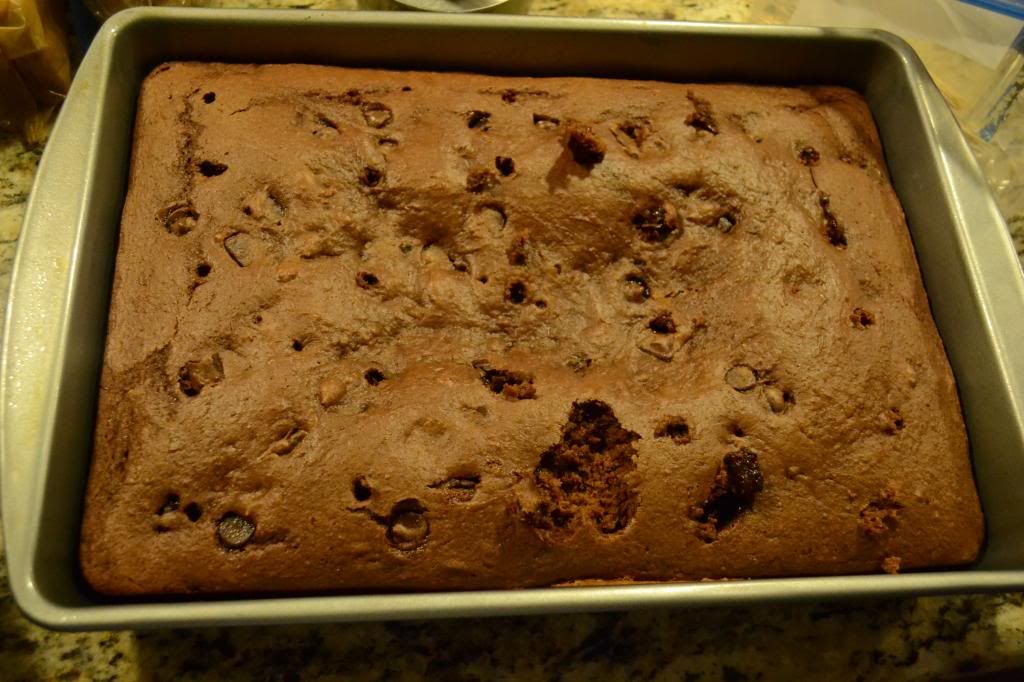 Let the cake cool for a few minutes and then poke some holes into the cake and pour the can of sweetened condensed milk all over the cake.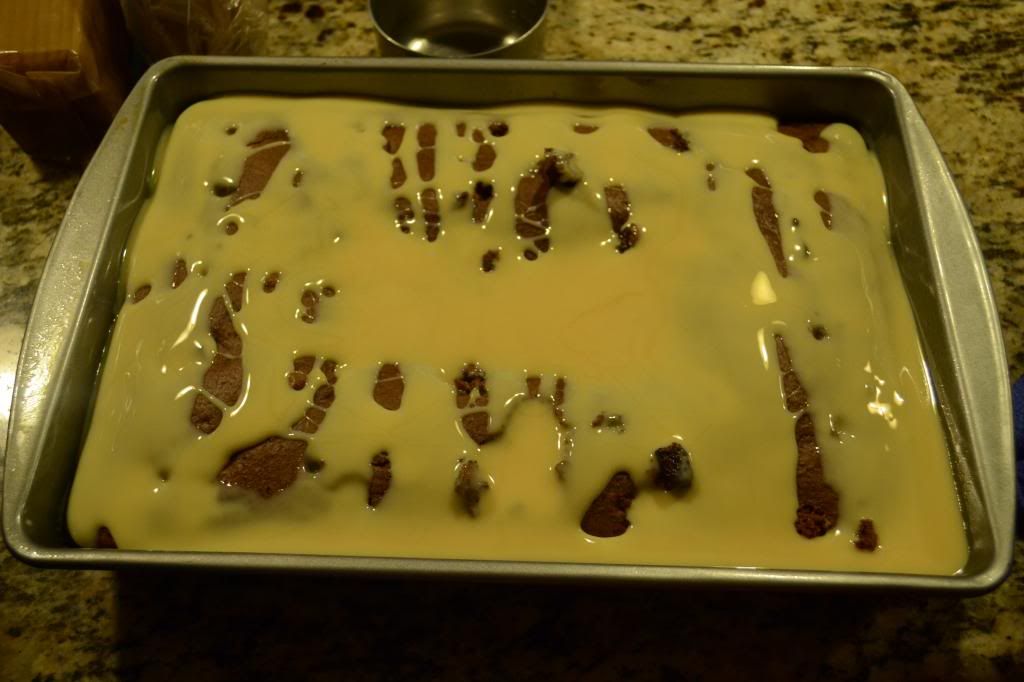 For the Marshmallow Frosting:
3 egg whites
1 1/2 white sugar
1 tsp vanilla extract
1/2 tsp cream of tarter
1 bag of marshmallows
Once the cake is cooled it's time to make the Marshmallow frosting. Add the egg white, sugar, vanilla extract, and cream of tarter into the top of a double boiler, stir and then add a bag of marshmallows. Make sure the water below is boiling and continue to stir the marshmallows.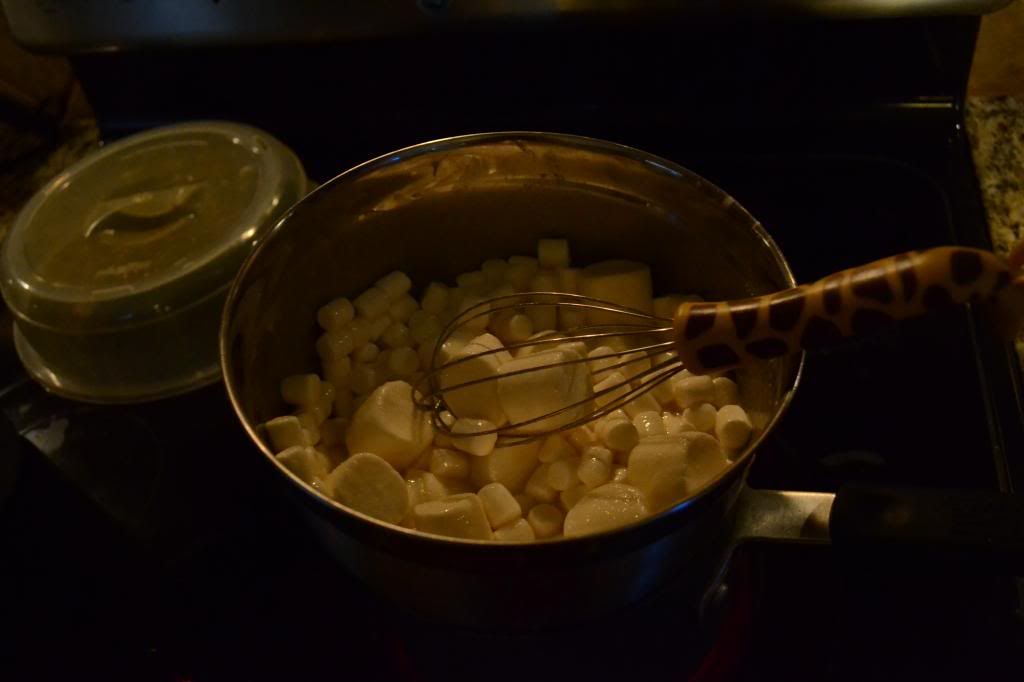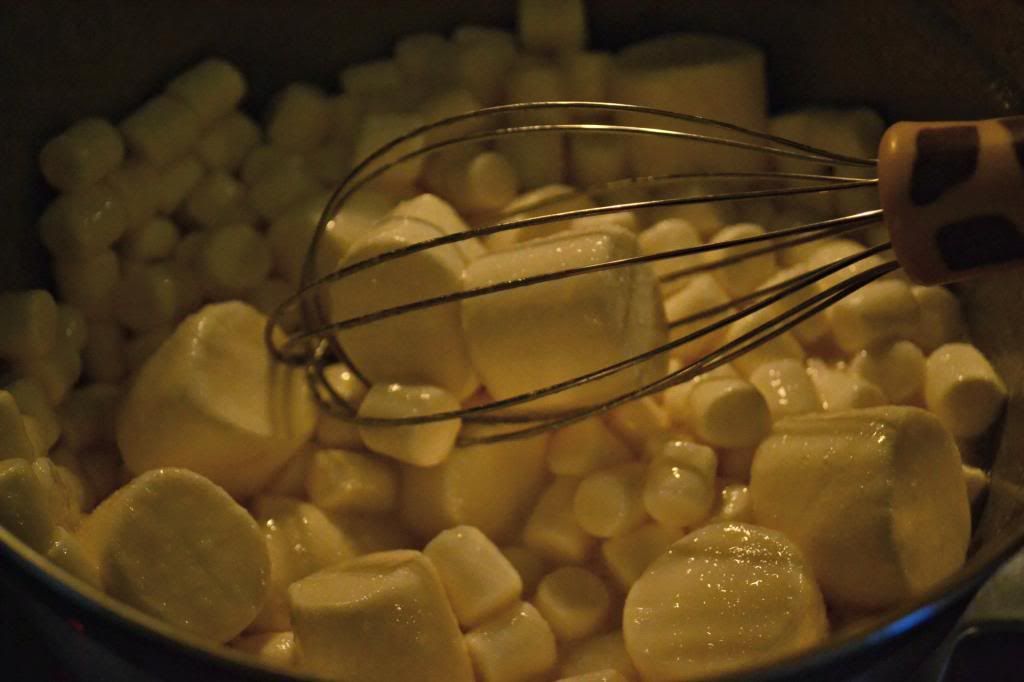 Once the marshmallows are almost all melted, take the mixture and pour it into the mixer to whip at high speed until it looks this.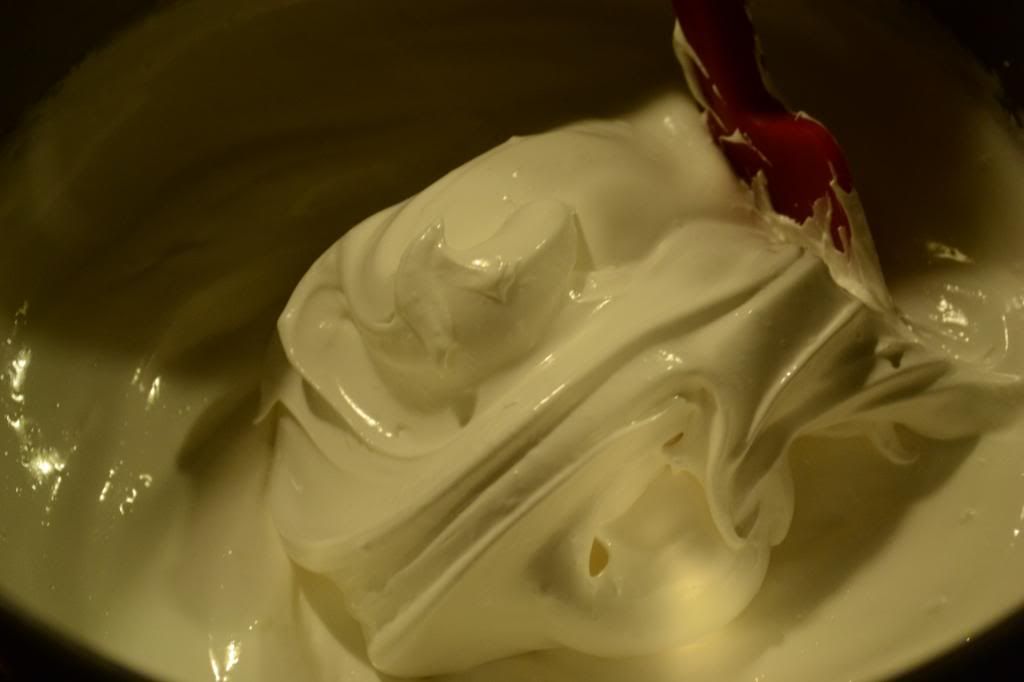 Crush a bag of graham crackers to sprinkle over the top.