Hello Cookie Monster! Or should I say Hello hubs! I found these on Pinterest last year and made them once, my hubs was hooked and has been begging me ever since to make them again.
Boy do I have a treat for you...literally, these are quite a treat for your sweet tooth. You'll love my MEGA Oreo stuffed Chocolate chip cookies!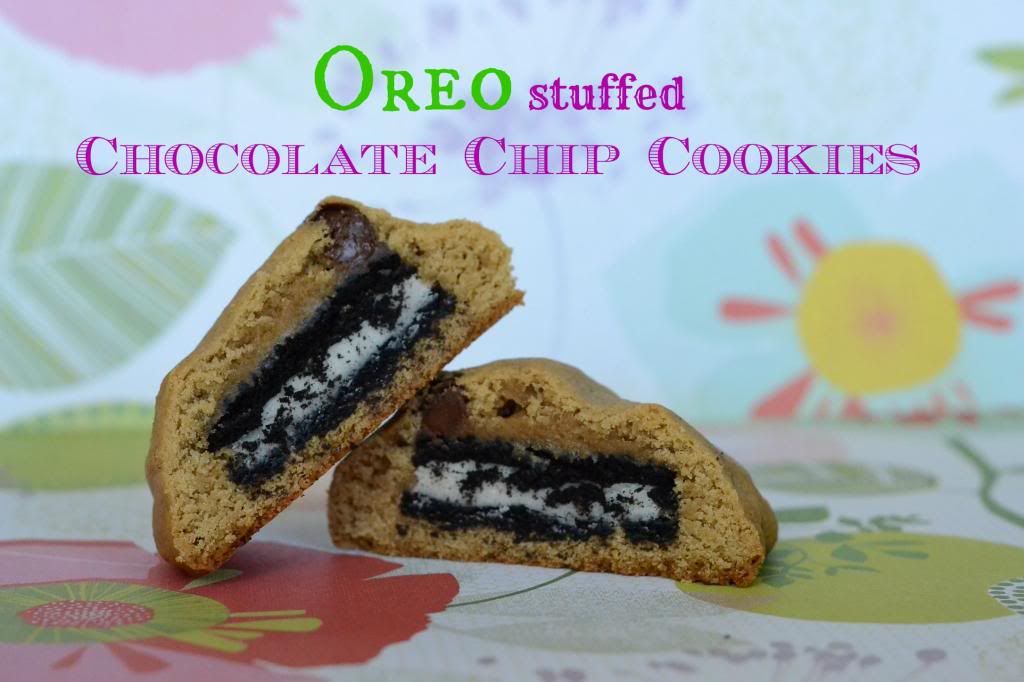 Oreo Stuffed Chocolate Chip Cookies
2 sticks I can't believe it's not butter sticks
2 cups brown sugar
2 eggs
1 tbsp vanilla extract
2 cups cake flour
1 1/2 cup all purpose flour
1 tsp salt
1 tsp baking soda
3/4 cup chocolate chunks
3/4 cup milk chocolate chips
1 bag Mega Stuffed Oreos
Cream brown sugar and butter. Add eggs, vanilla extract. Mix well and then add both flours, salt, baking soda.


Mix well. Remove from mixer and add chocolate chunks and chips.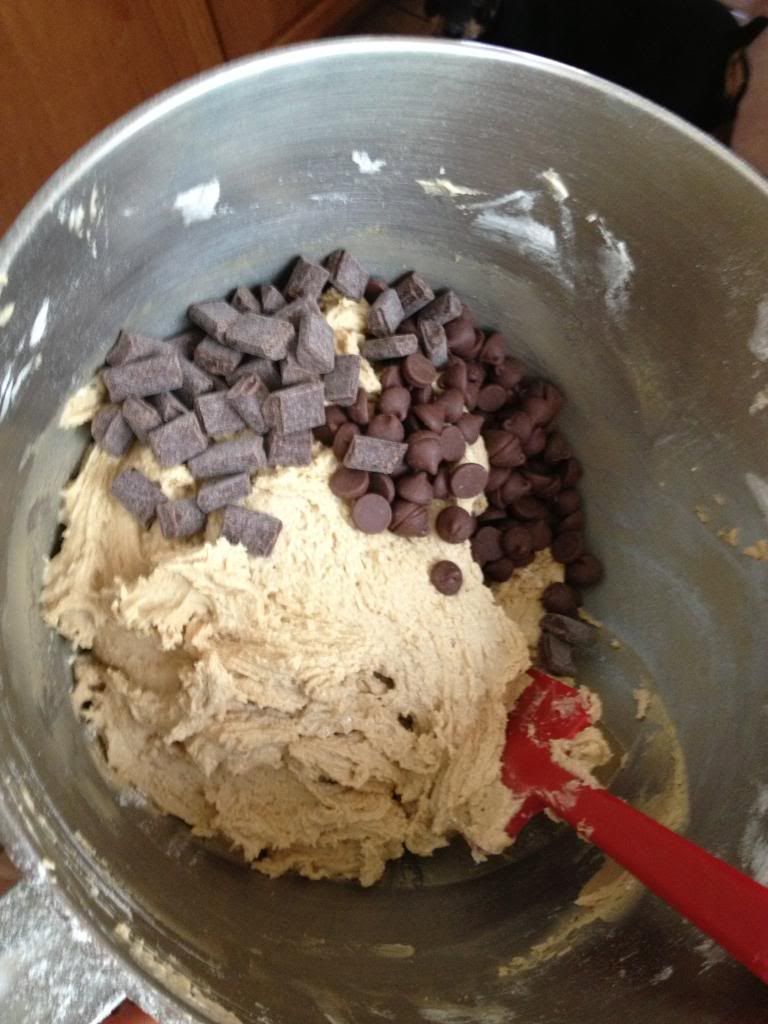 Usually I'm not a big milk chocolate fan but they melt so much better than the other chips.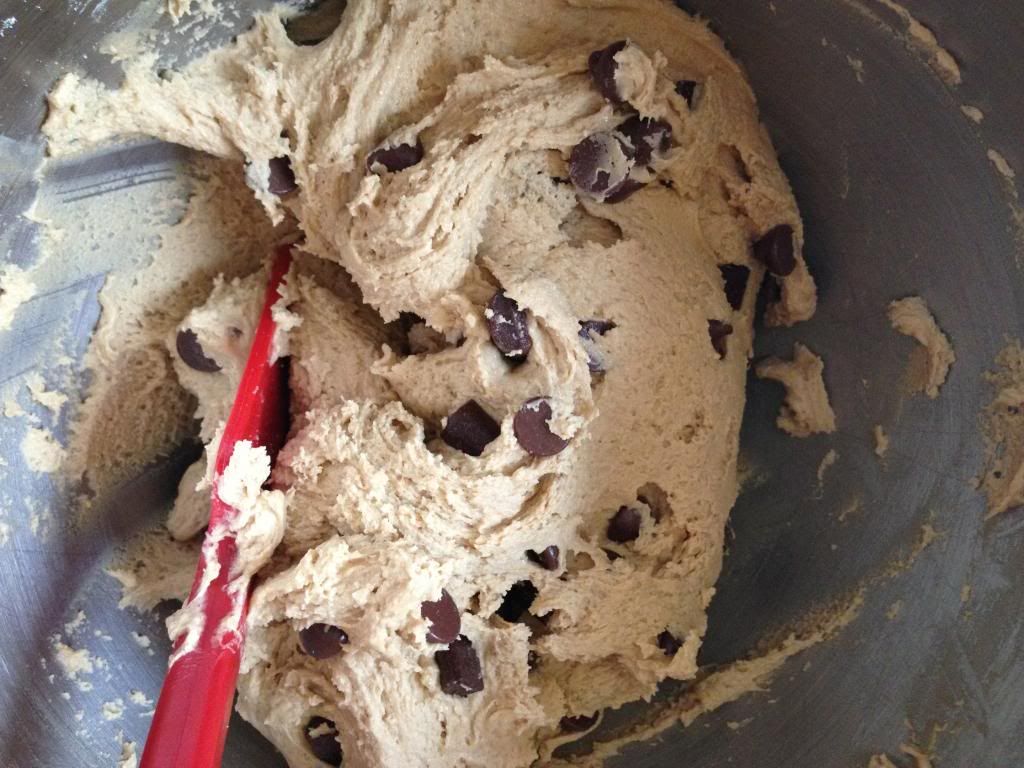 Stir in the chips and then wrap up your dough in Saran wrap and stick in the fridge for 24 hours. I like to let my dough sit overnight, it just helps it over the meshing hump.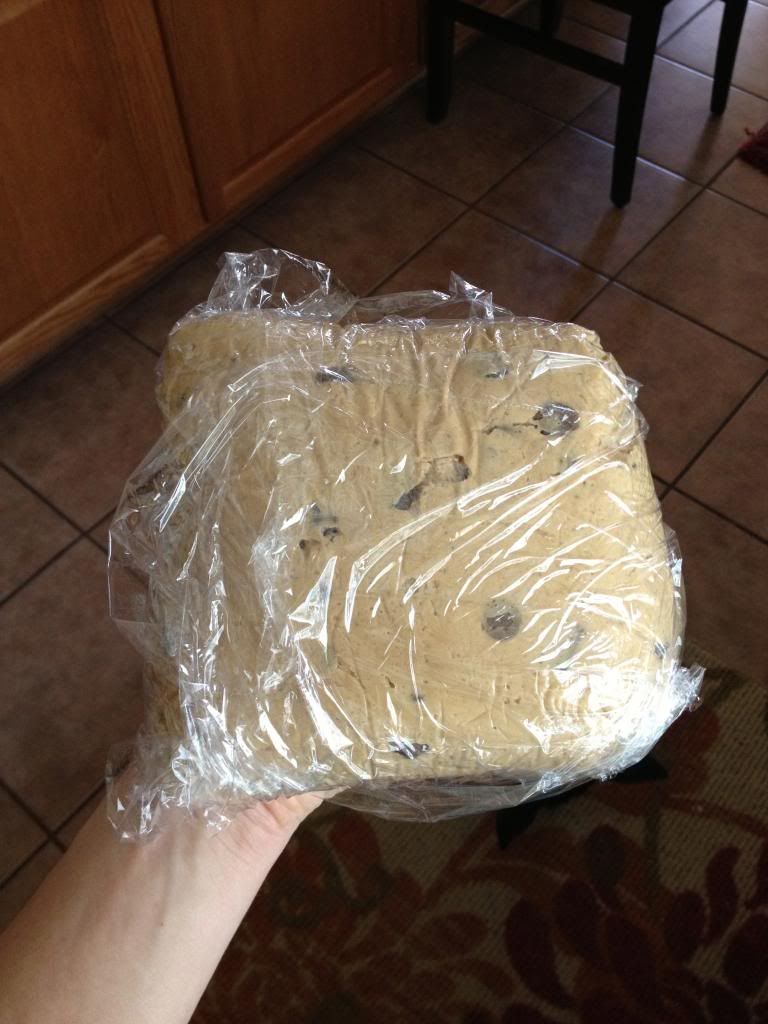 Then next day take out your dough and grab your Oreos. For each oreo you'll need two regular balls of Chocolate chip cookie dough (CCCD). Add a ball of dough to each side of the oreo and mold them around the oreo till it's totally covered.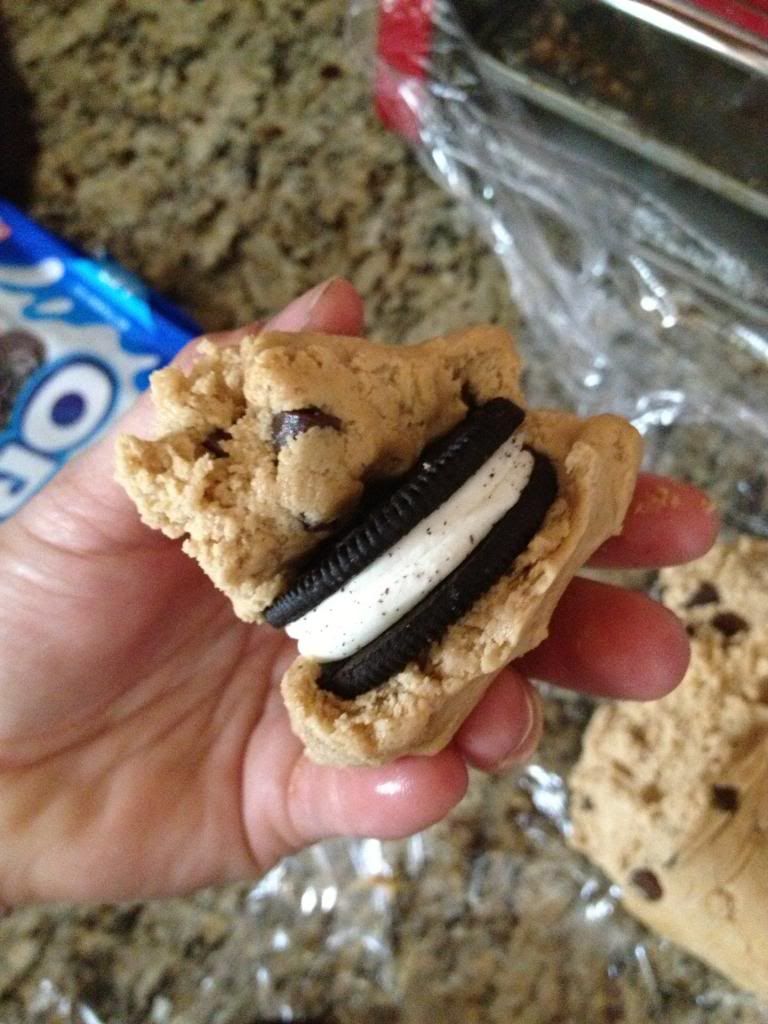 Add to a cookie sheet and cook at 350 degrees for around 13 minutes. Take them out when they are browning.