About two weeks ago I got my very first VoxBox. I did receive the box of samples for free but I am NOT being compensated for this review. Check out my VoxBox intro
here
.
I have a little before and after review of my Colgate Optic White sample trio of toothbrush (it was about time for my old brush to go into retirement!), toothpaste, and mouthwash.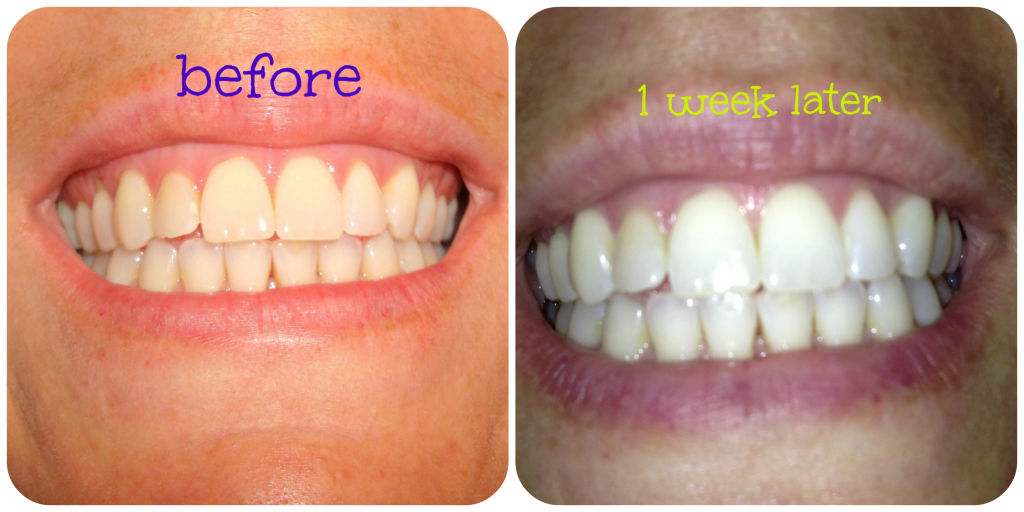 My lighting is kind of off but I did NOT doctor the photos. I do think they did whiten my teeth some after just 1 week! Me likey. However, the toothpaste isn't the greatest tasting but it's not bad at all. I prefer toothpaste that lathers a lot, like a lot, a lot and this stuff didn't lather quite as much as I like. The mouthwash was quite good! I was worried it was going to taste all bleachy or peroxide-like, not that I have ever tasted either of those things but you know what I mean!
I would totally suggest you trying out Colgates new Optic White Trio. As you can look for yourself above, I think there's a definite difference!