St. Patricks Day is Sunday! It never really had much meaning for me other than a need to wear green that day UNTIL 2006. St. Patty's is a drinking holiday for most college kids and that's what I did to celebrate UNTIL 2006.
On March 17, 2006 my hubs and I (then my bf and I) were on Spring Break in Breckenridge, CO skiing with friends. It was so so much fun and then it got even better. My hubs (bf then) took mercy on me and said he'd ski with me for a bit. This was my first time skiing and my hubs is an awesome skier so let's just say when we go skiing, he's skis and I ski somewhere else!
Well, we rode the lift to the top of a small mountain and he offered to check on my boot that had kept coming undone and I look down to see what was taking him so long and BAM! there was a beautiful diamond ring and my hubs (then bf) adorable face looking up at me!
Well, big surprise, I said yes. So St. Patty's Day has a bit more of a special place in my heart now! I love him every day more than the one before.
St. Patty's Mantel
Now for my mantel. I'm not really pleased with how it turned out but I really like my cute garland.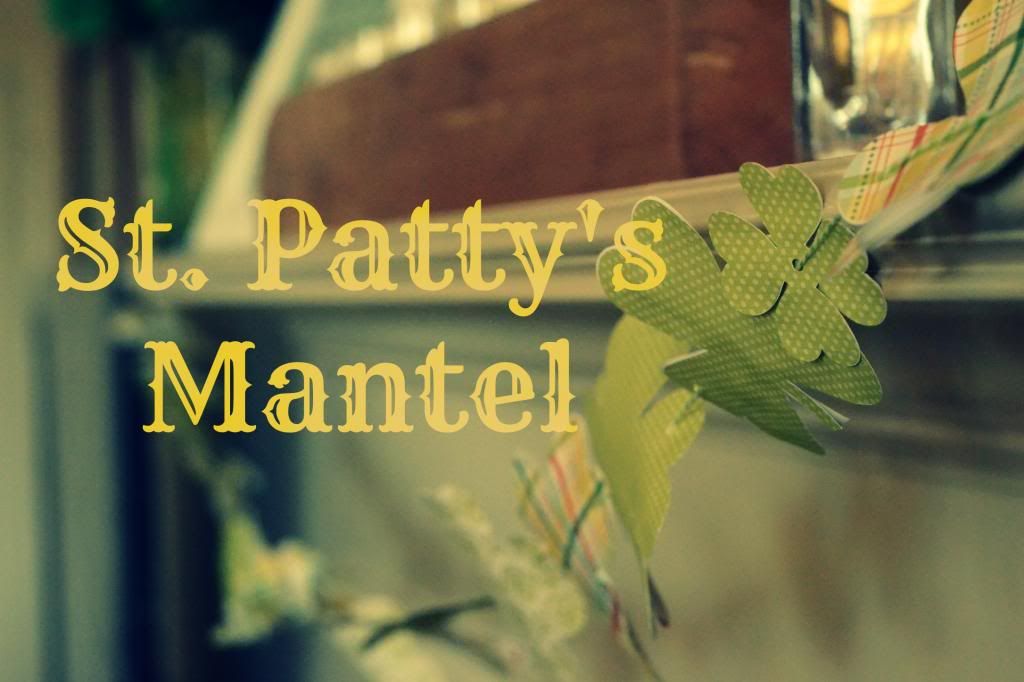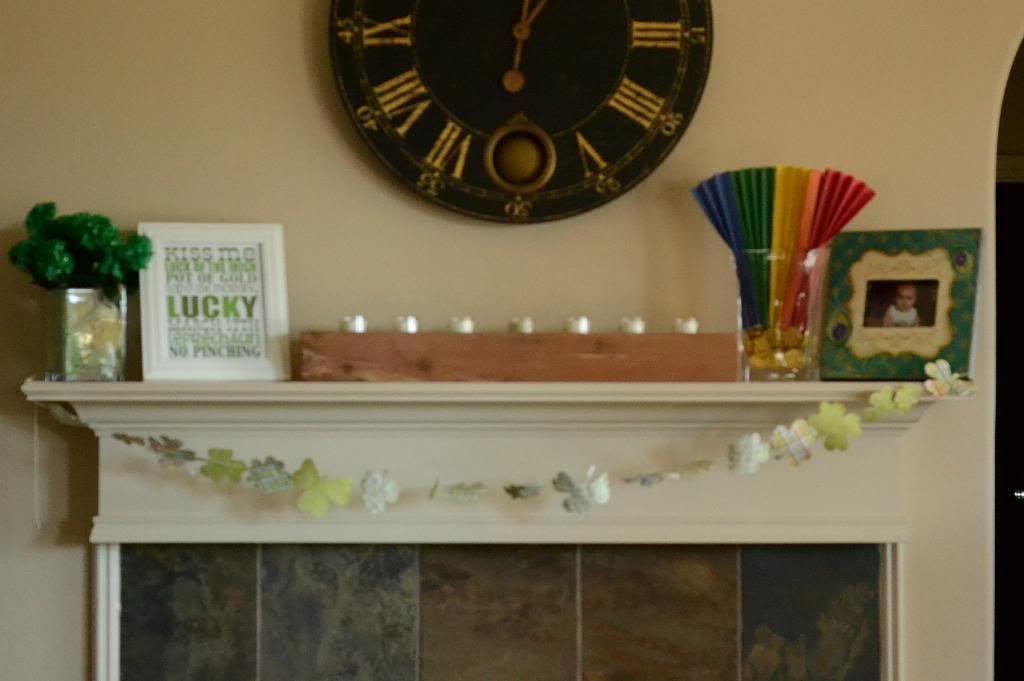 I got the green flowers at the Dollar Store and the Subway art
here
.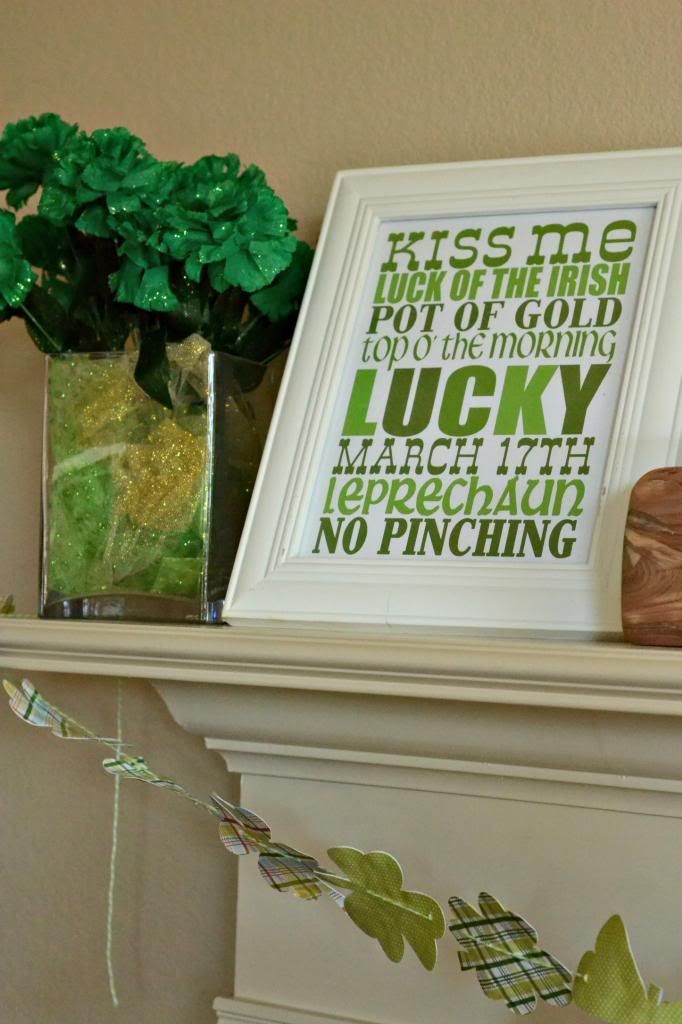 I used my Silhouette to cut the clovers and then glued them back to back and looped green baker's twine through them to make the garland.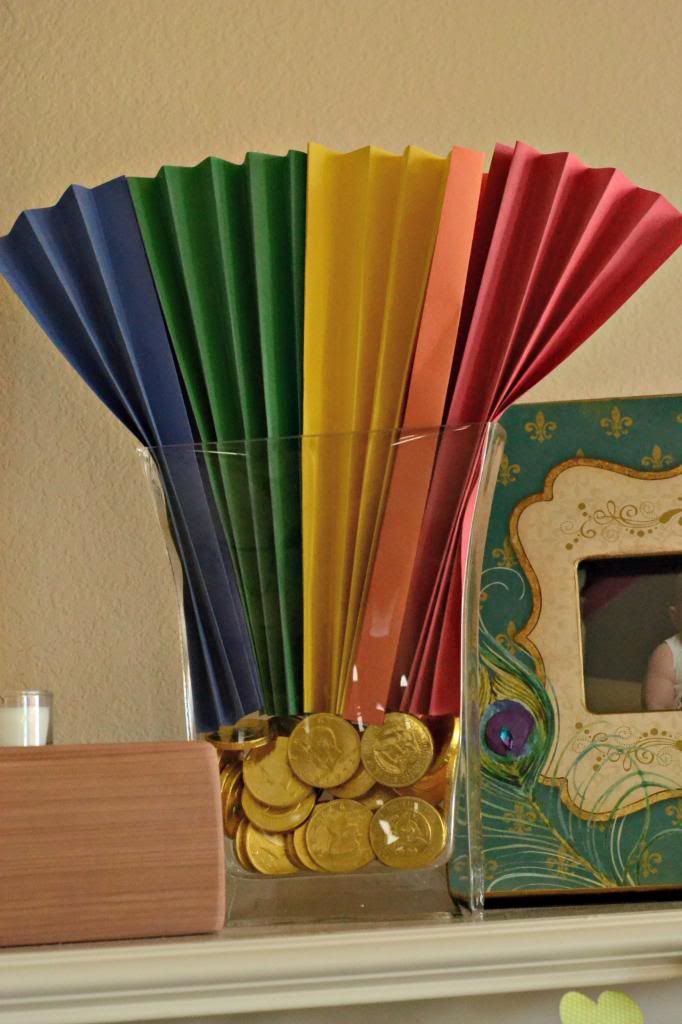 I wanted some sort of rainbow to go with my gold coin chocolate so I folded construction paper into fans and make my own rainbow!