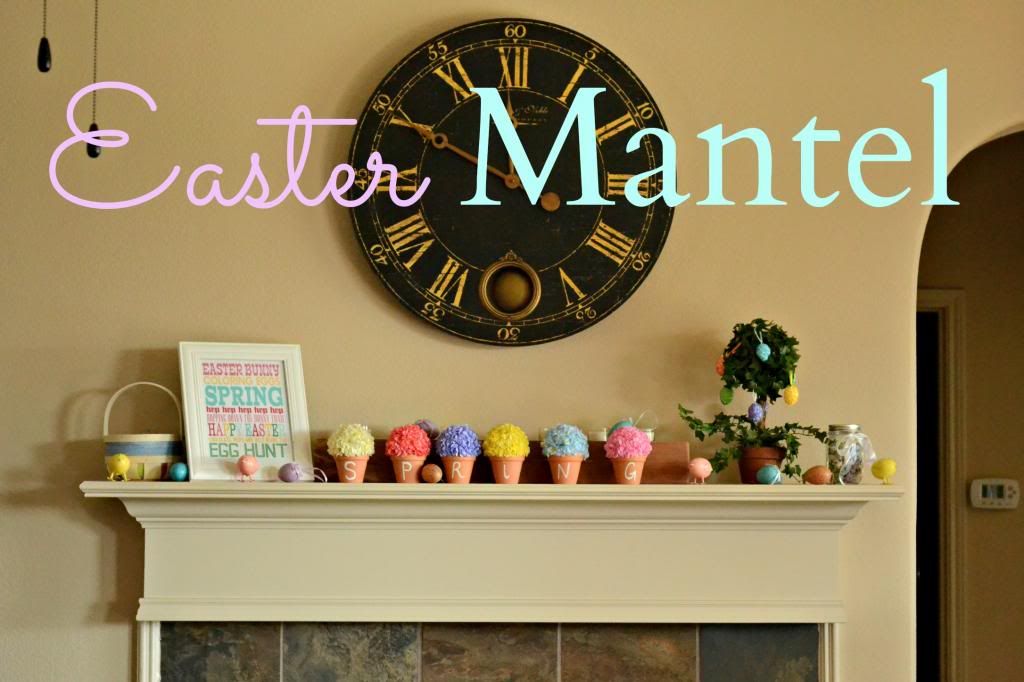 Easter is fast approaching so I figured I should go ahead and show you my Easter mantel. I've gotten some tulips from the store to decorate a few of my countertops around my home but my mantel is pretty much my center point of my Easter decor.
I made these little faux potted hydrangeas a couple years ago and I love the fun, colorful, mini look!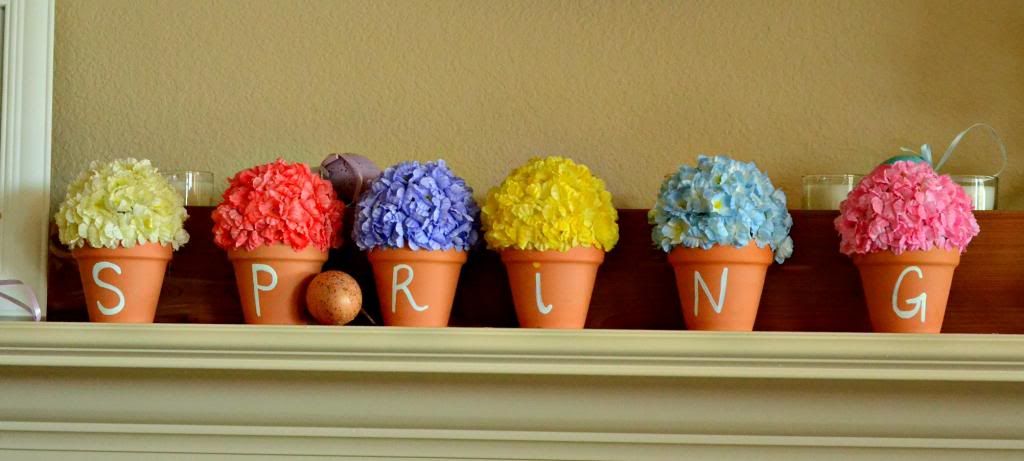 Guess what I finally got! A topiary...from my neighbors garage sale! So of course I'm going to cover it with Easter eggs.
Remember my cheap Target finds? Well the eggs are simply sweet in a mason jar and my little bird is standing watch!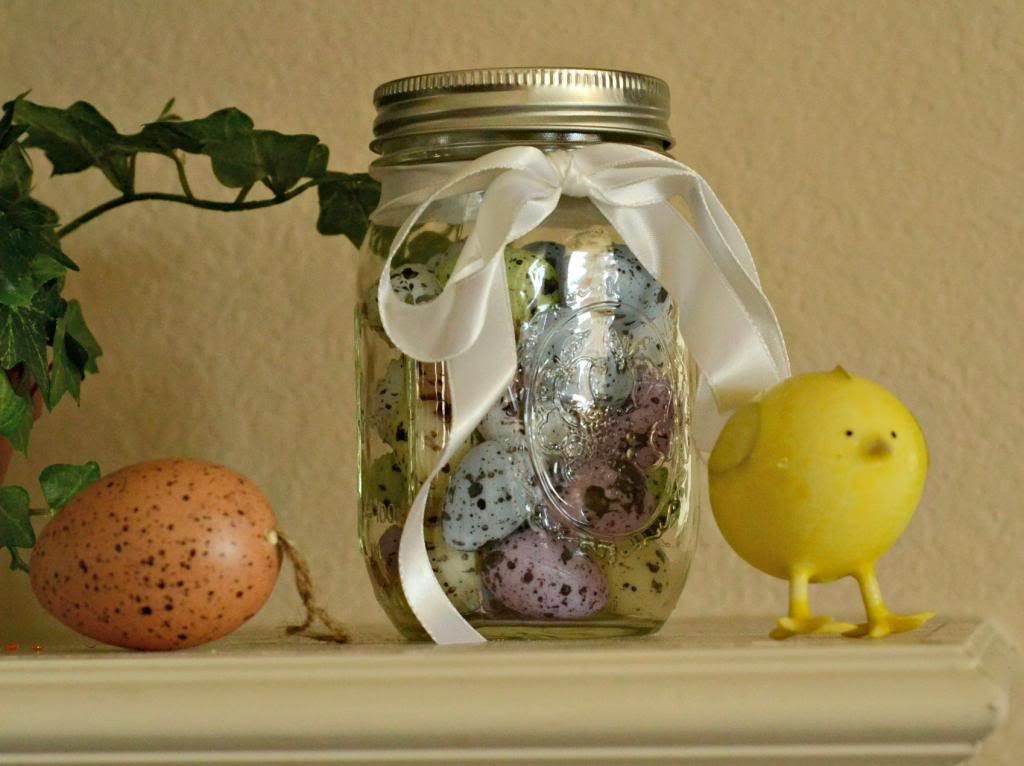 Of course, I have my Easter subway art out. I got it from
eighteen25
on Pinterest.