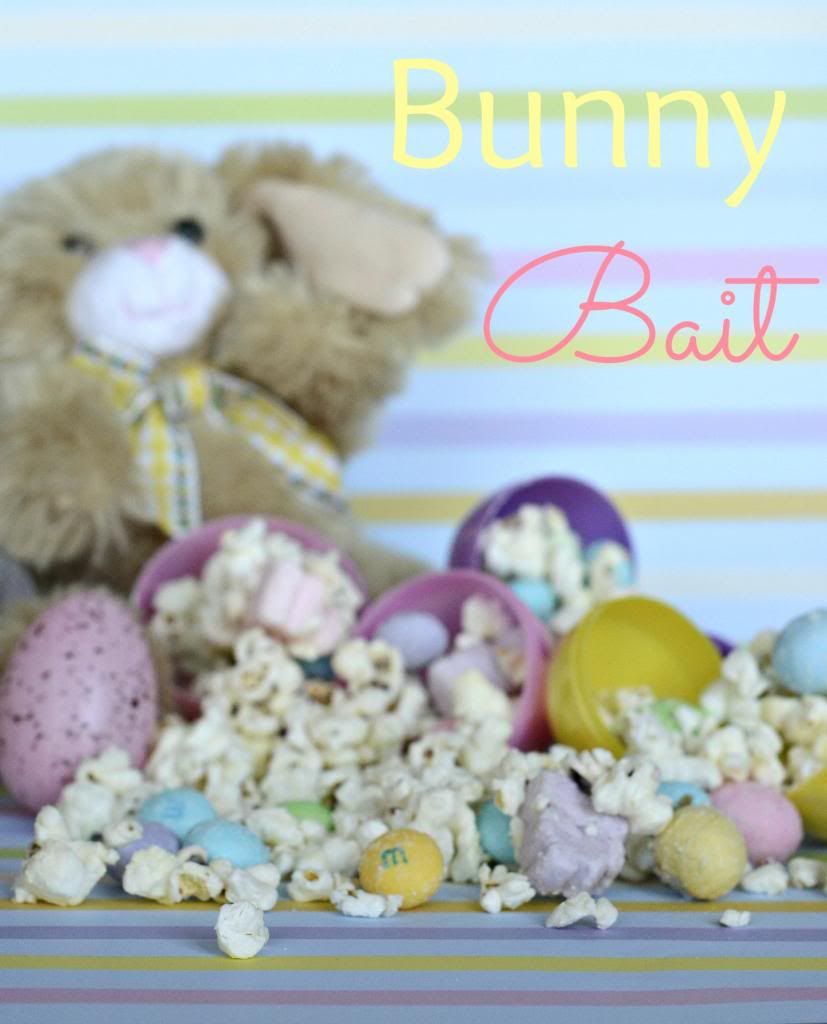 Yum! For all you popcorn and white chocolate lovers out there, this will be right up your alley. All you need is: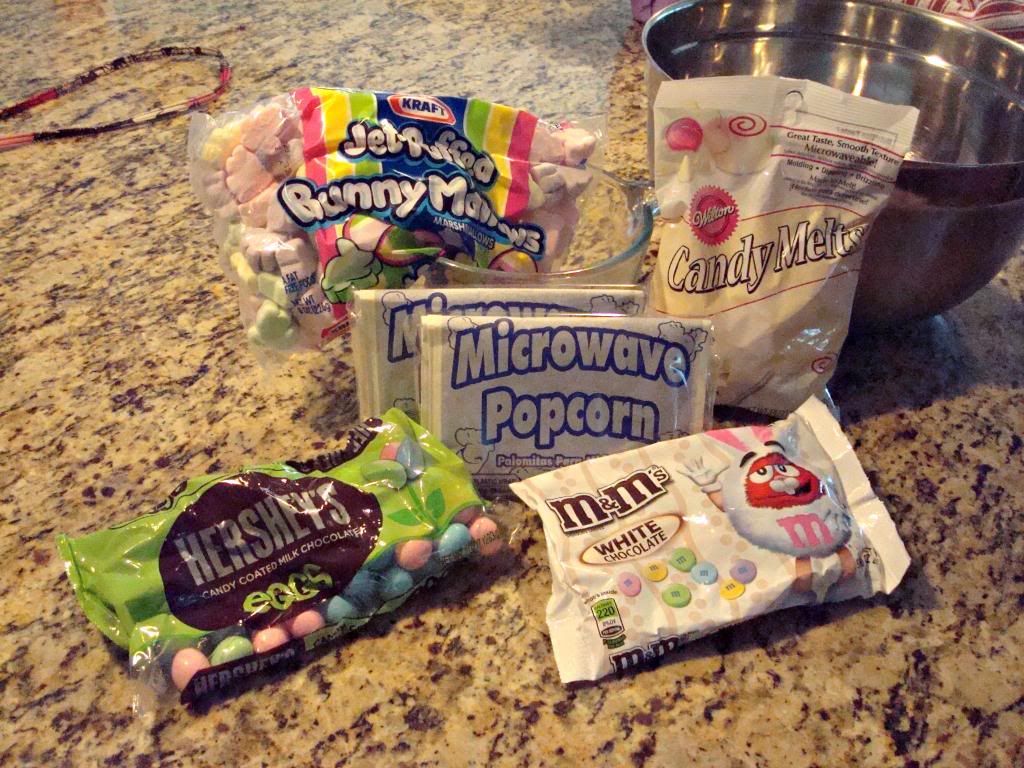 2 bags of popcorn
1 bag of bunny marshmallows
1 bag of white candy melts
1 bag of Hershey's chocolate eggs
1 bag of white chocolate Easter M & M's
First, you melt the candy melts in a double boiler or in a homemade double boiler like mine. I put the melts in a pyrex measuring cup and placed it in a pan full of water and brought the water to a boil till all the candy was melted.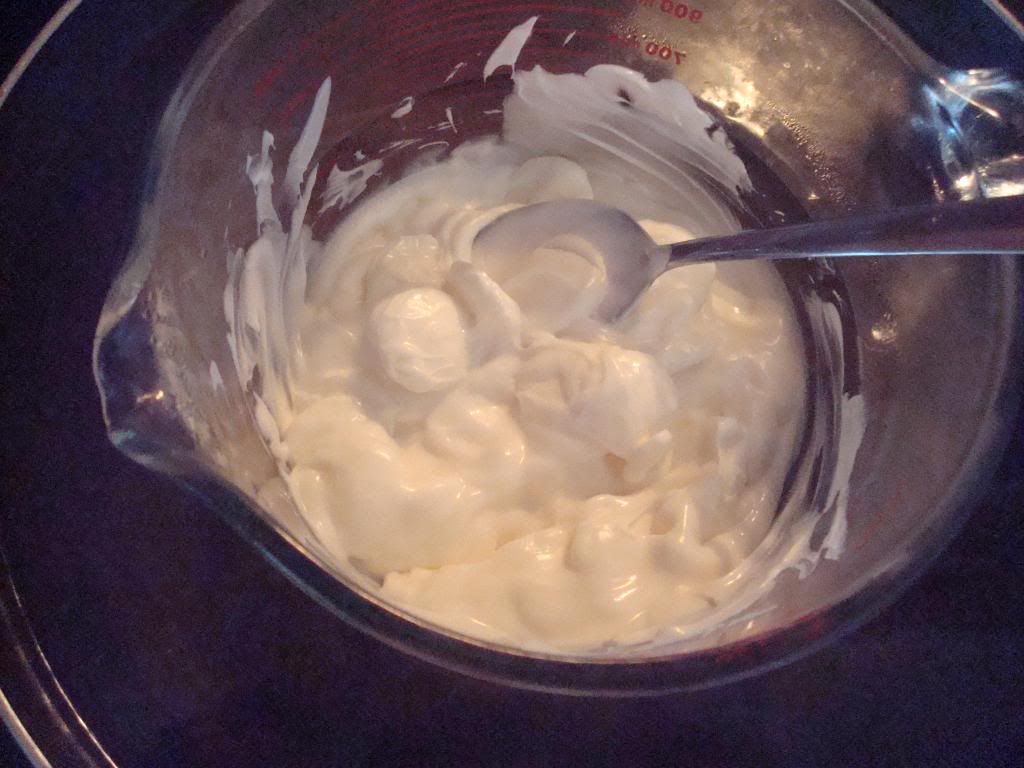 While that was melting I cooked the popcorn and poured it into a large bowl. And I mean large, you are going to have to mix everything in this bowl! My kiddo couldn't resist a little snacking on the job, notice his grabby hands below.
Simply pour the melted candy into the popcorn and begin mixing. Before the candy begins to harden pour all the other ingredients into the bowl and mix and mix and mix and mix. Seriously the heavy candy with sink to the bottom of the bowl and will miss out on some of the mixing!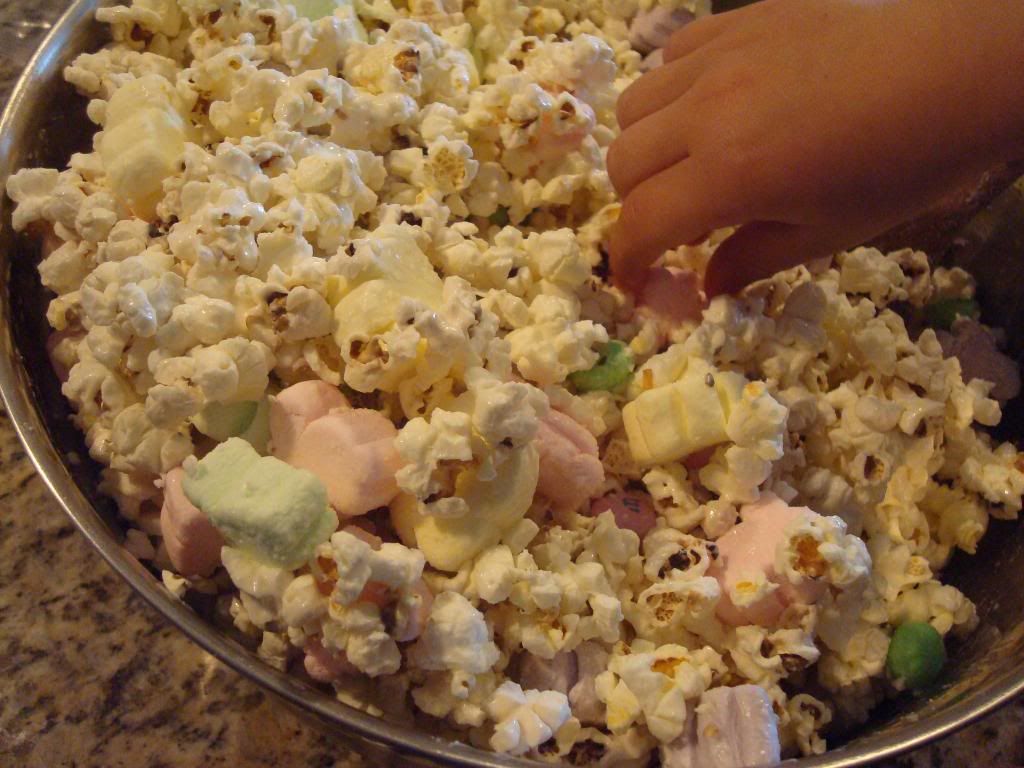 Lay out some parchment paper on the counter and pour out your bowl so the candy melts can dry on the mixture.
Once it's dry, it's ready to serve. Enjoy!