This is the first year I've actually decorated for St. Patty's Day! It's sort of a tough one because it's so soon after Valentine's and right before Easter but you have to start somewhere!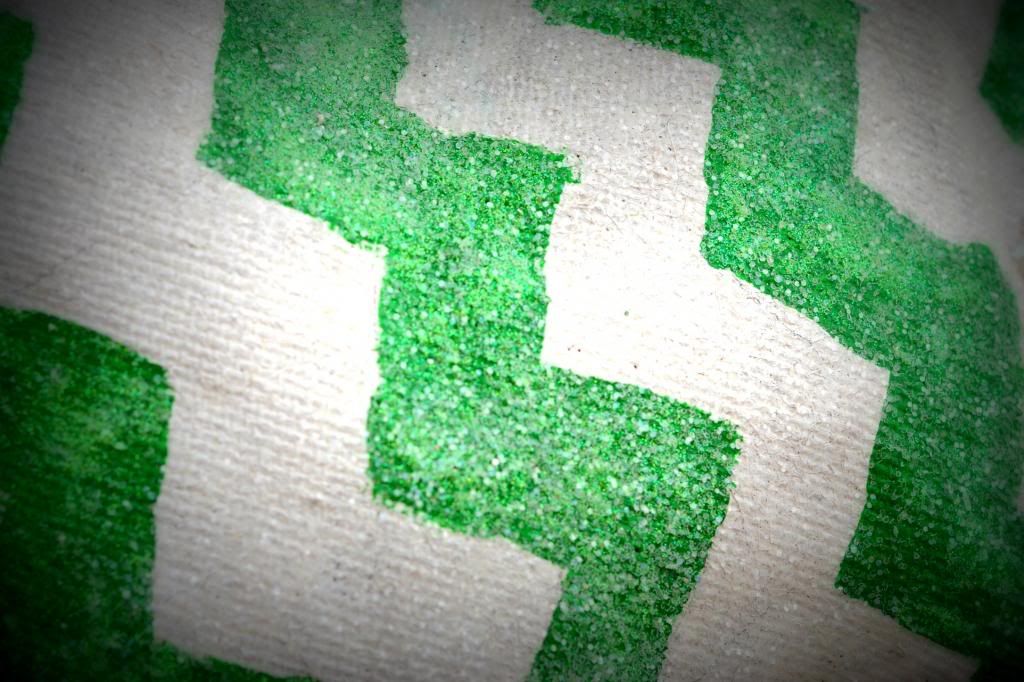 I am super into making burlap wreaths so a four leaf clover was what I decided had to happen. I simply cut double layered burlap in the shape of a four leaf clover and then applied fabric stiffener to the top layer so that when I start to paint I don't have to use so much paint. Once that was dry, I glued the edges of all four leaves together. When the glue was dry, I stuffed the inside with plastic bags to give the wreath a 3D look.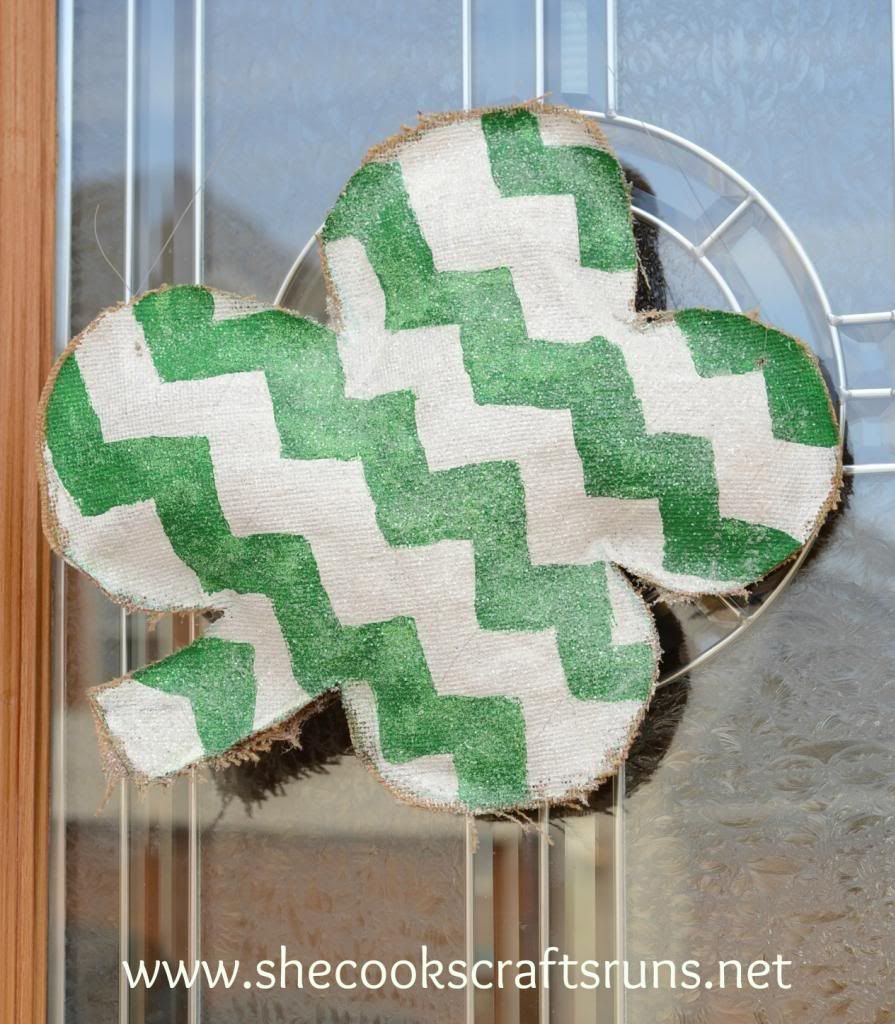 I painted the whole shamrock white with two layers of white Tempera paint. I let it dry for a day and then applied the green paint in a chevron pattern. I only used one layer of green but just applied it thick and then sprinkled some green glitter on the paint.
Once again, I had to wait for the to dry and then glued the edges of the stem so all the edges would be finished and the plastic bags would be inside. To finish it off I sprayed the entire shamrock with spray adhesive and sprinkled some clear glitter to give it some more shine. I then linked some fishing wire into the clover to give me something to hang it with.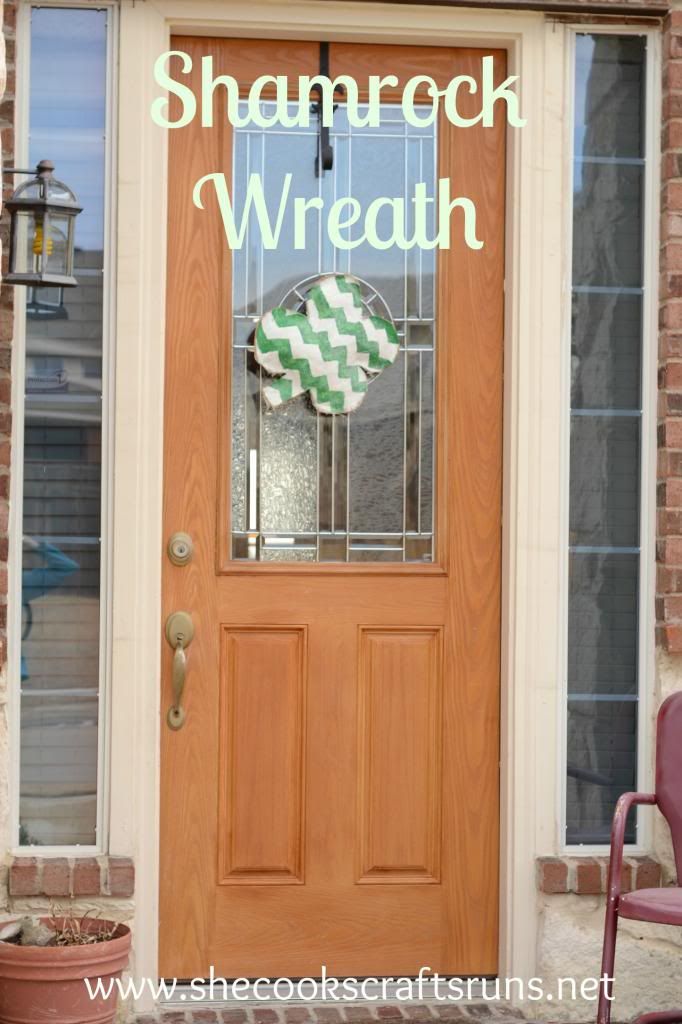 I love how cute it turned out and I can only say I wish it was a little bigger!