I'm going to try to remember to get some pictures during the day but this will do for now. This is my first year with my big 12 foot Christmas tree and I LOVE it! I was so much more to decorate but I love that it's pre lit and so tall. My formal living room has super tall ceilings so when we were looking at the sales last year after Christmas we knew we wanted one that was at least 12 feet.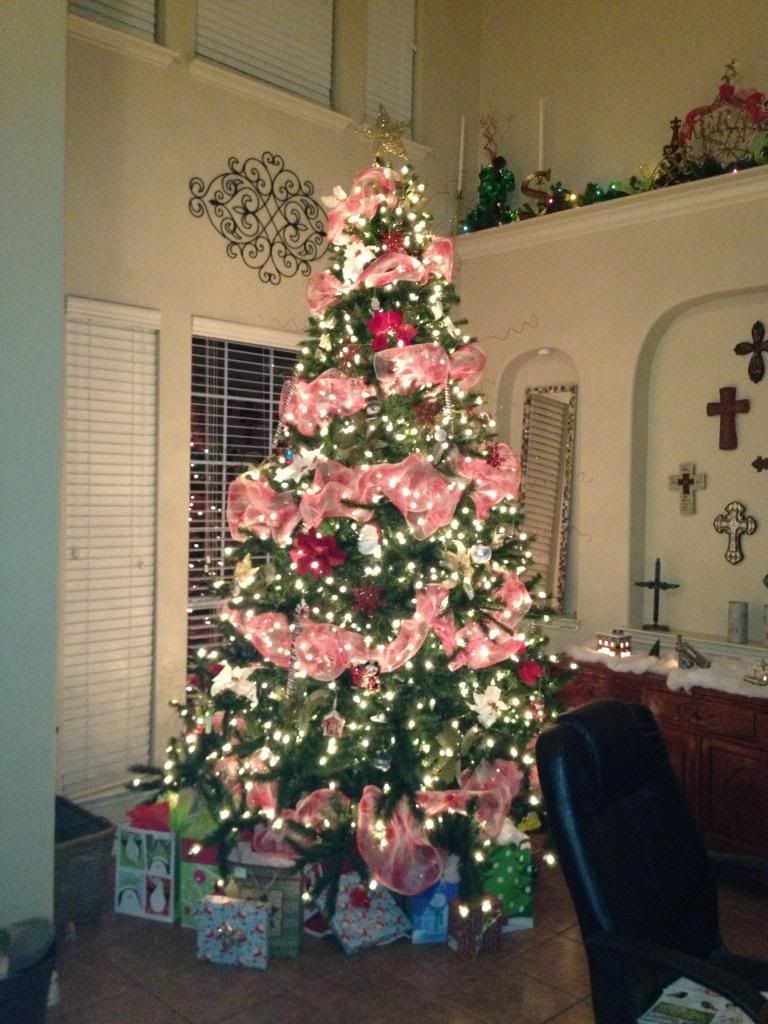 I used red and white deco mesh that was a foot wide to go around the tree and tucking it in the tree in bunches. I also picked up some red, green, and white candy canes and some red snowflakes. I was trying to go for a fun, whimsical "How the Grinch stole Christmas" look when decorating this year.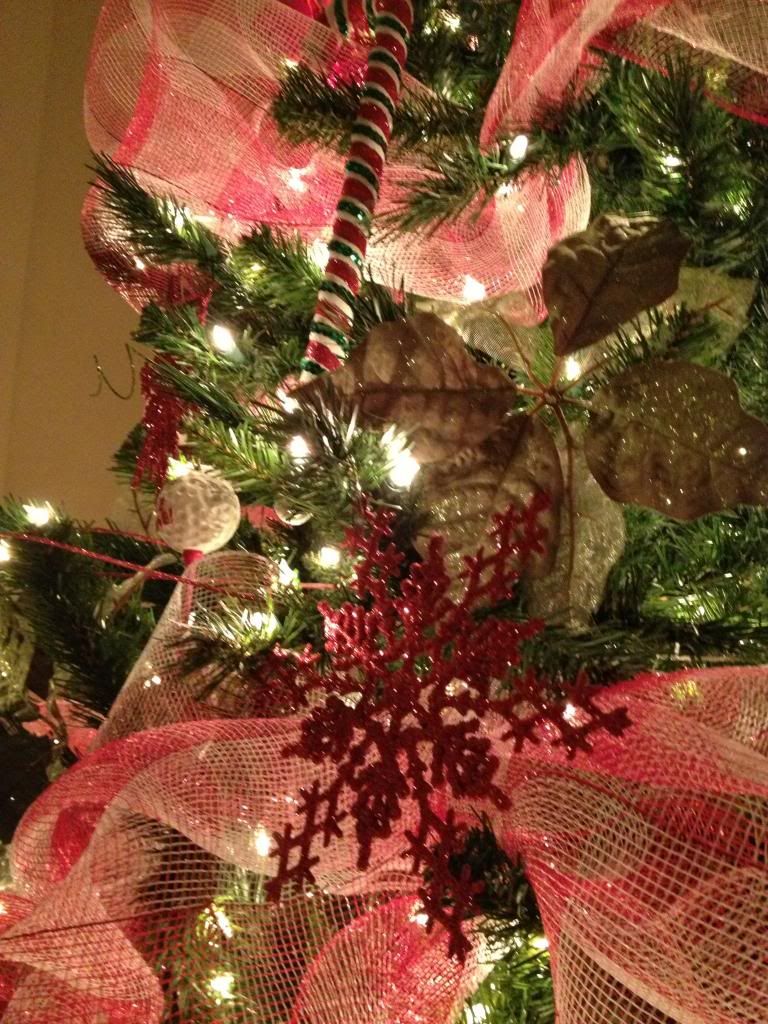 I used red, green, white, and gold poinsettia flowers to help give the tree and living and colorful vibe and to add a little sparkle I used some red and green twisted twigs.
Every year I have so much fun taking out my Christmas stuff and using it in a different way, it makes each year so much fun to decorate. Of course, I hit up the Christmas sales after the holiday to get cheap finds for the next year!
I was going to wait for my Christmas tree post but I wanted to link up to
House on the Way's Deck the Halls Link Party featuring Christmas tree
s!