Every year I get down my 10 plus big storage boxes from the attic and eagerly start rummaging throug them to get out my decorations. I have my certain things that stay the same every year, my garland for my stairs and my front door. But when I get done with the big things like the tree and setting out all my Santa's (which I unknowingly started collecting), I am left with random Christmas greenery, garland, ornaments, and bells. That's when I start piecing together my centerpieces. I have lots of vases and jars I use all year round and at this time of year I use almost all of them!
My rocking Santa needed a little sparkle so I added a small square vase with silver bead, green jingle bells, and red and silver sprig.
I loved my SIL idea of the garland on the chandilier so I was a copy cat and used some of my old garland with gold polka dot ribbon and deep red poinsettias to spruce it up.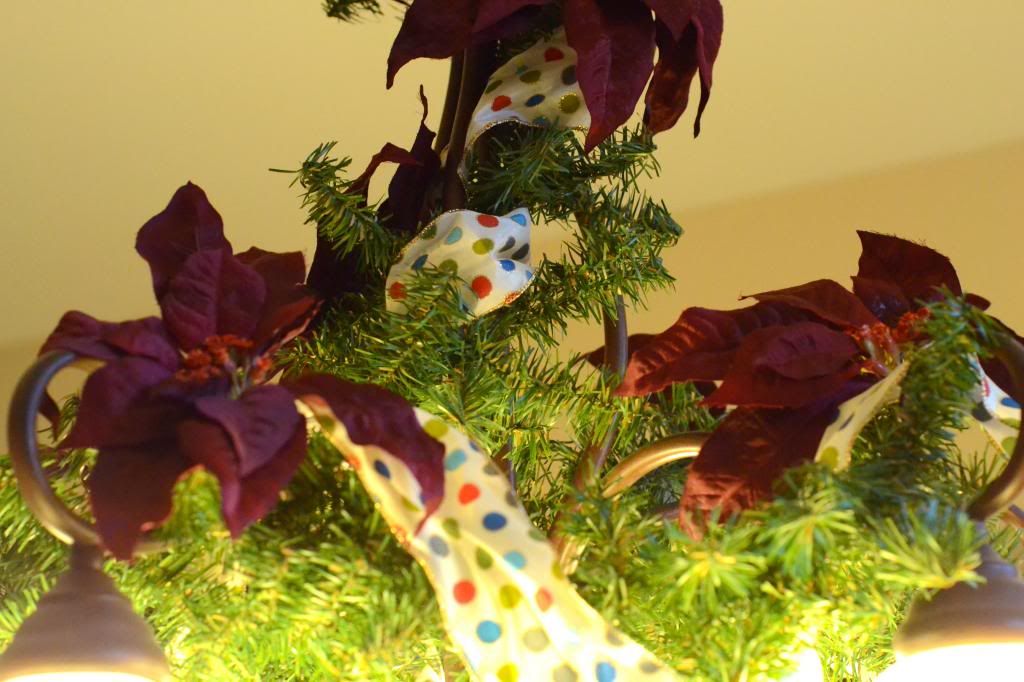 In my formal dining room I used an old tablecloth that I don't even know where I got it but the deep red, green, and cream is very warm and is so great with my
candleholders
I made.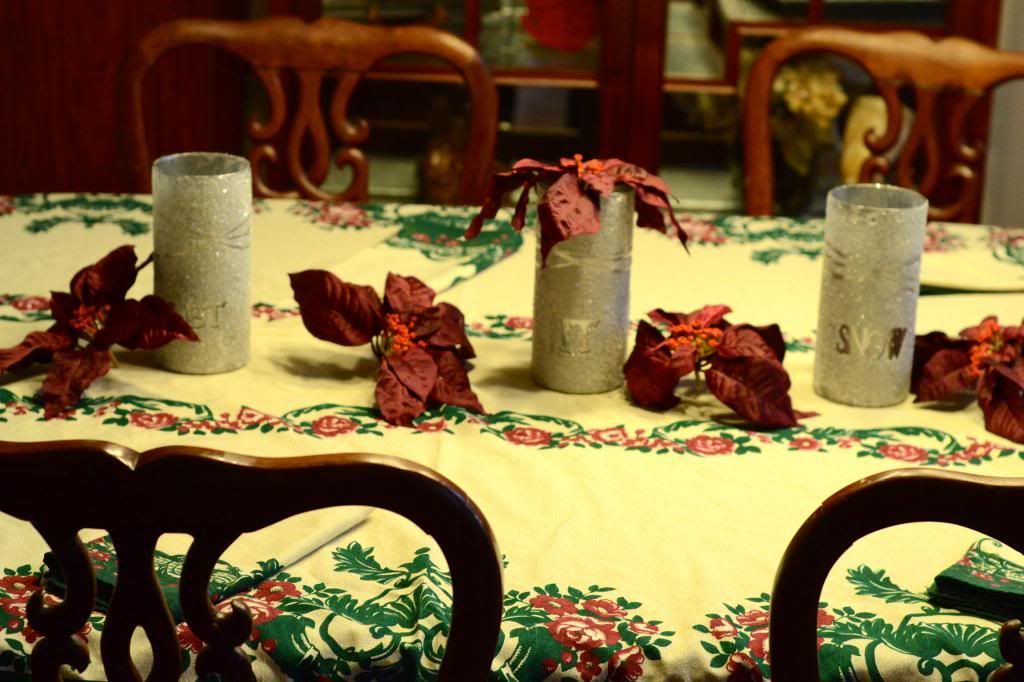 My floral arrangements that I have all year, I put some sparkly white poinsettias and hydrangeas and red poinsettias to make it Christmasy.
On my island in my kitchen I used the short round vases and a rectangular Spode tray to add some red and white. All I used was my old ornaments and red beads and some cheap holiday sprigs from Hobby Lobby! Maybe next year I'll do something more elaborate but I have to be able to easily clean on my island so have easily removeable decor is a must!
For my window behind my kitchen sink is another area that must be easily removed to clean around. I put an old hand me down white Christmas elephant and some little trees to beautifully coordinate with my glass vase tree filled with ornaments.
Next year I hope to get my hands on some fresh cedar to preserve and make some beautiful wreaths and centerpieces. But we'll see!