We had our annual Aggie tailgate last weekend for the SHSU game and I got to see some of my much loved, much missed friends from Pearland. We are quite the gang with all of our kids!
One thing that I've always loved about A&M was the yell leader overalls. Every year I said I was going to make some for myself but I never did. But lo and behold I had kids and finally got around to make some! They are so cute on the kiddos and I got so many comments that I decide to spread the love and offer to make them for others.
So far I just have a couple listing for a boy and one for a girl but I can personalize them however. I'm trying to figure out pricing for a listing for you to send me a pair of overalls and I'll decorate them. I'm also looking for fun Aggie fabrics or anything maroon.
My sweets munching on graham crackers before march in.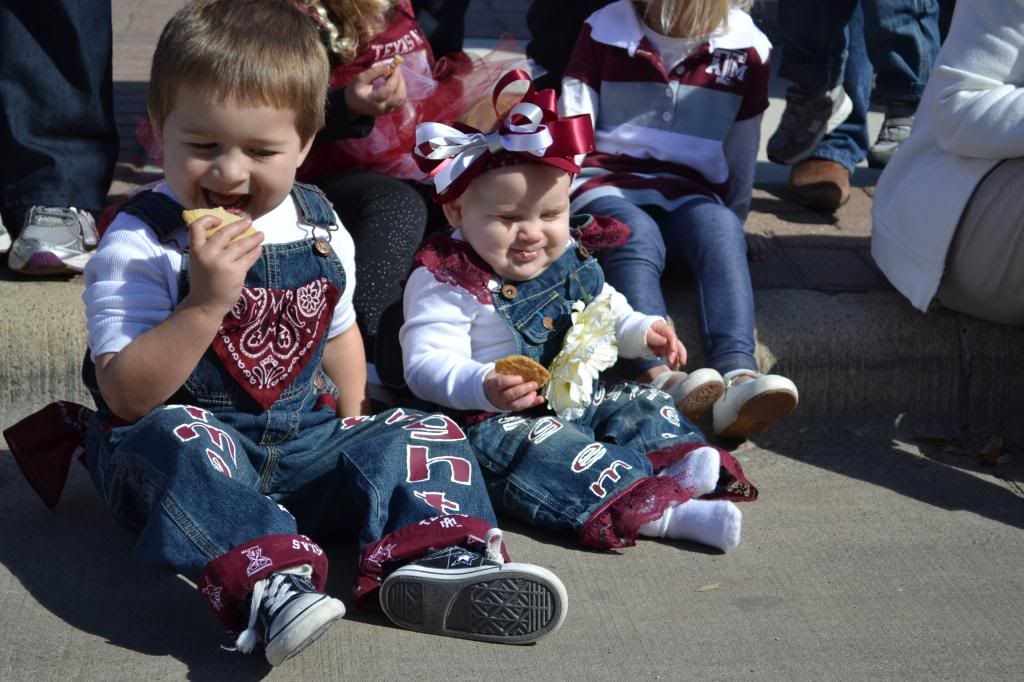 My littlest Aggie with Yell Leaders! She's already sweet talking the boys.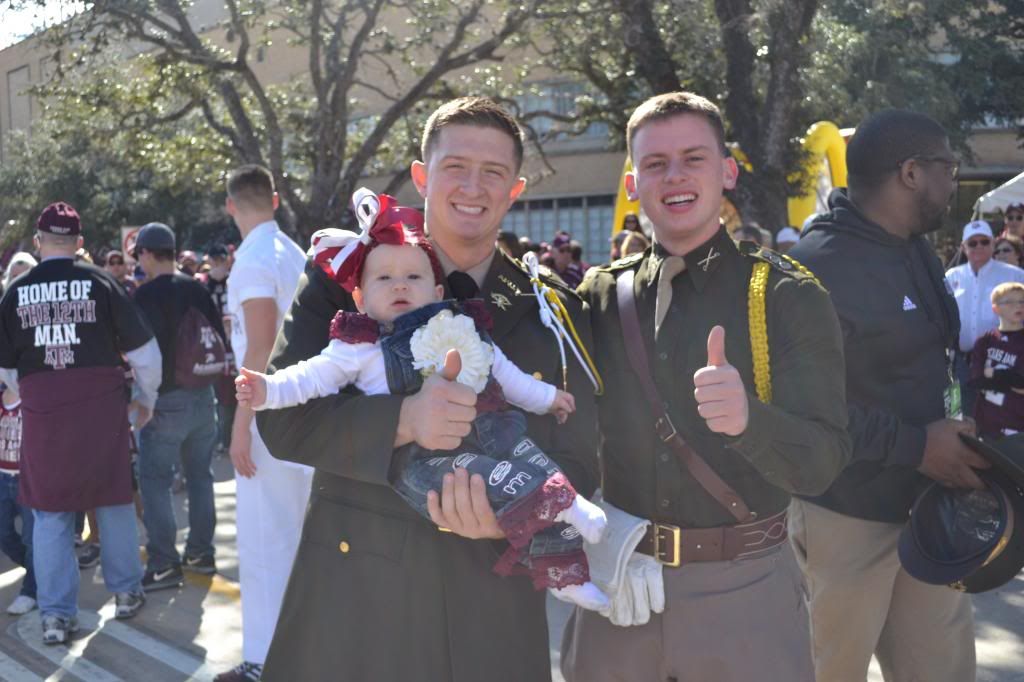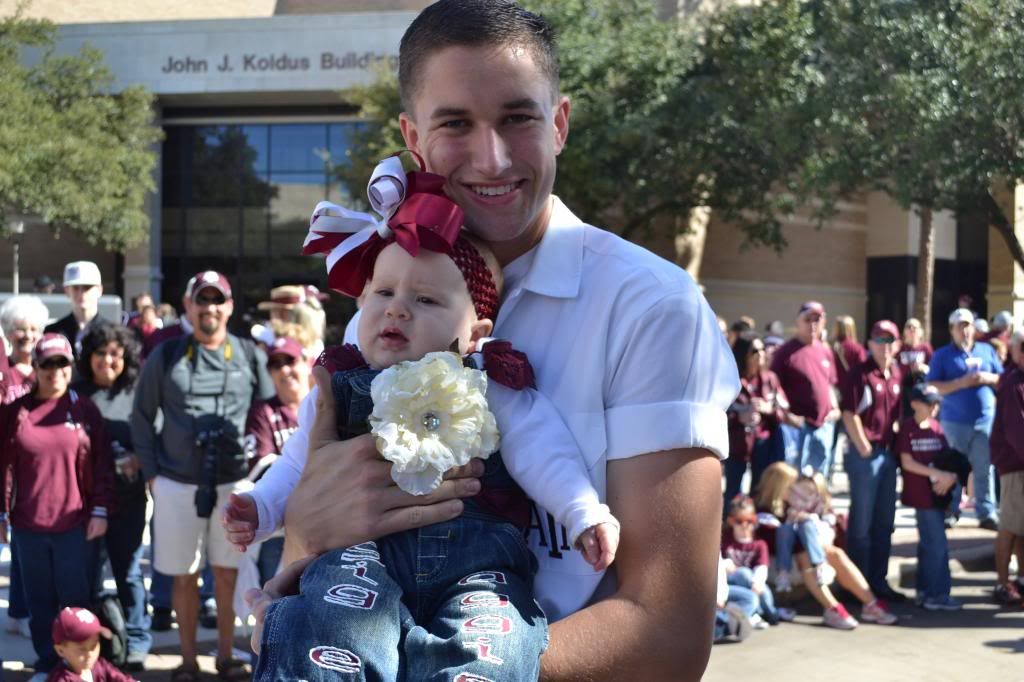 This is my baby girls 'alls for this season. I decorated with maroon lace, letters cut with my silhouette, and of course flowers and bows!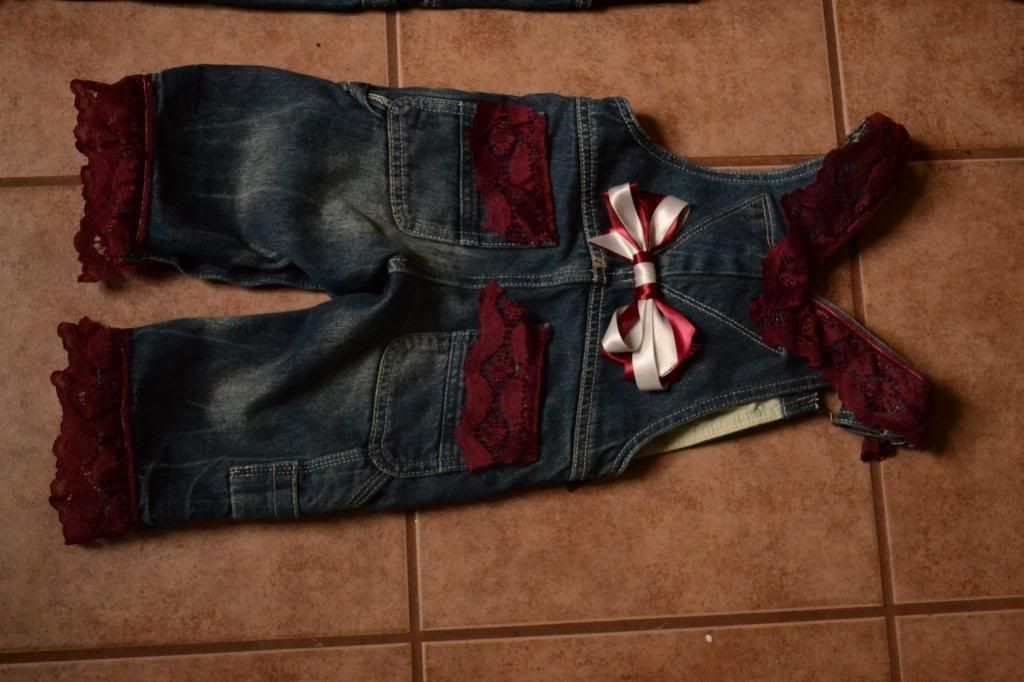 These are R's from last year.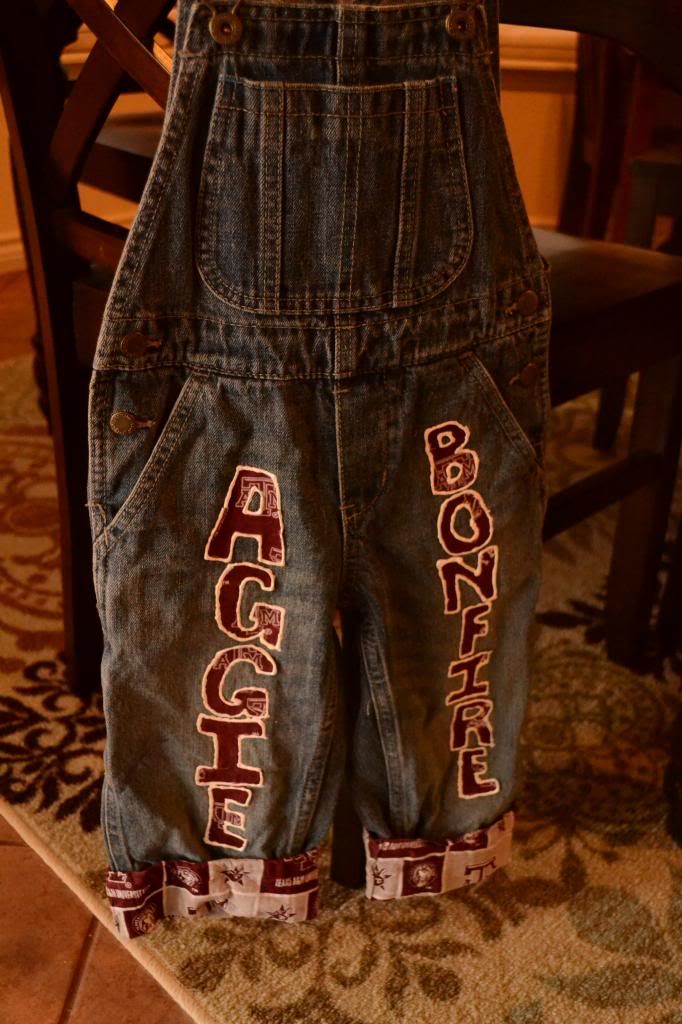 These are my 3 year olds from this year. I just love bandannas for little boys!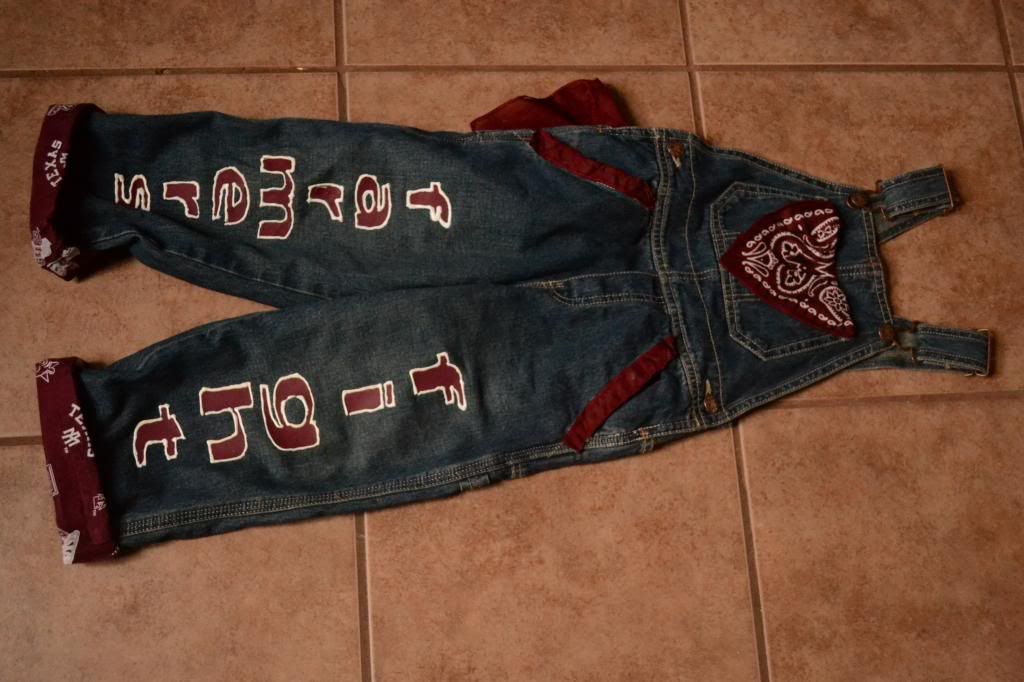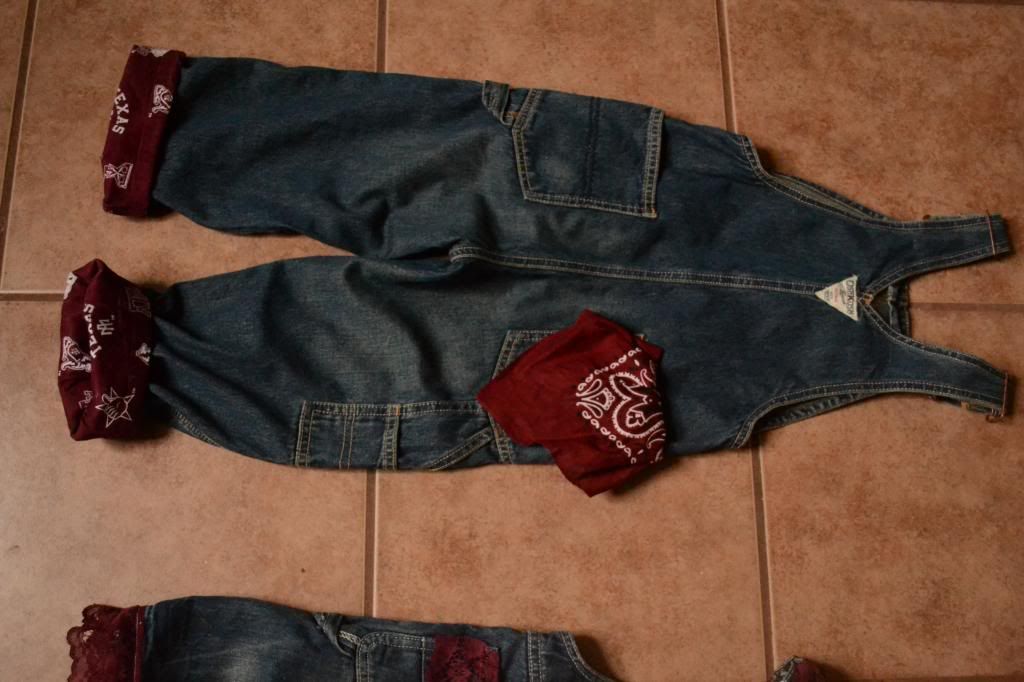 If you are interested please visit
my shop
and message me or comment below. If you have any suggestions or ideas, I'd love to hear them!